On The Way Home, Saturday April 5, 2003
This morning started off pretty rough. I got woke up a couple of times around 5:00 and 6:00 am by thunderstorms. Considering I didn't go to bed until 2:00 am, I am not running at full speed today. I had to get up and head off to Asheville to get my truck serviced. While I was there, the storms and clouds blew away, leaving a beautiful spring day.
I took these next couple of shots on my way home from Asheville Saturday afternoon. Although the area I live in is not ALL picturesque (in fact the nice parts are disappearing so quickly it's scary) there are a few places I can aim my camera and still get a nice scene. All of these where taken from my truck as I was driving so you will see a little bit of blur along the bottom or a bit of windshield or hood in the shoots. I was in a hurry to get home, but the scenes where irresistible.
---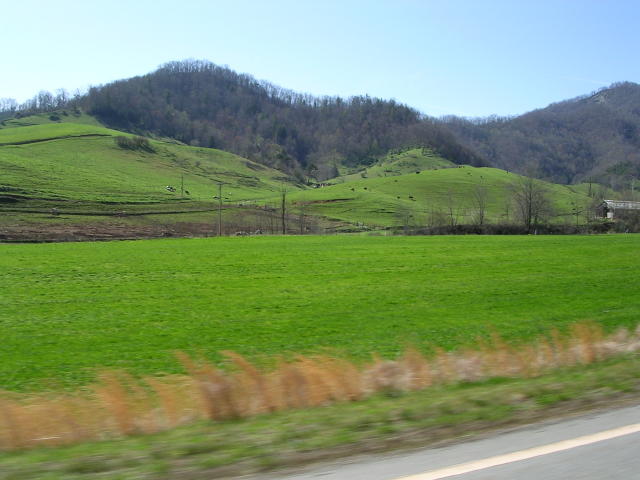 Some of the farms along the way...
---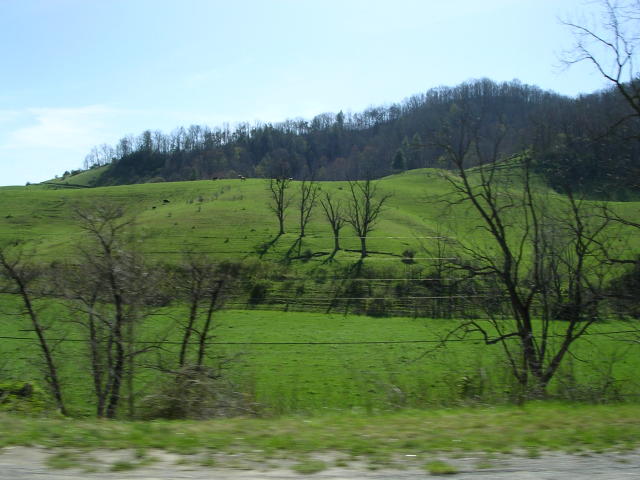 ... this end of the county used to be all cattle and dairy country. Now there are just a few "big" (big for in the mountains) farms left.
---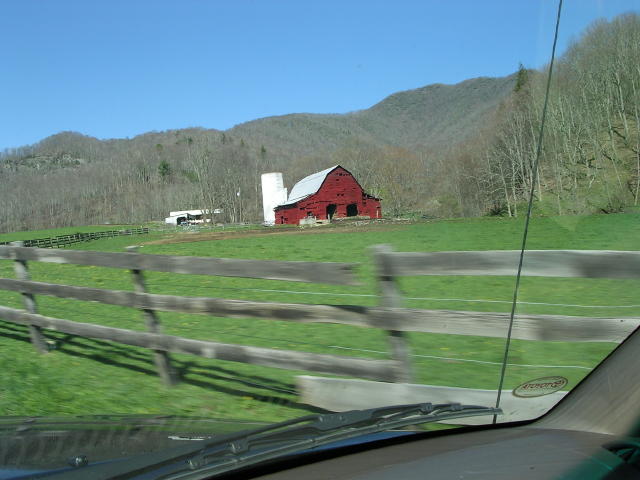 .. I want to stop and get better shots of all of these in better light.
---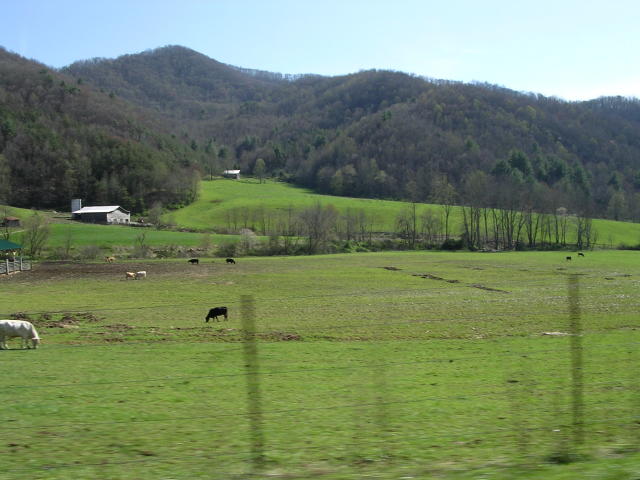 The barn up the hollow is one of my favorite places.
---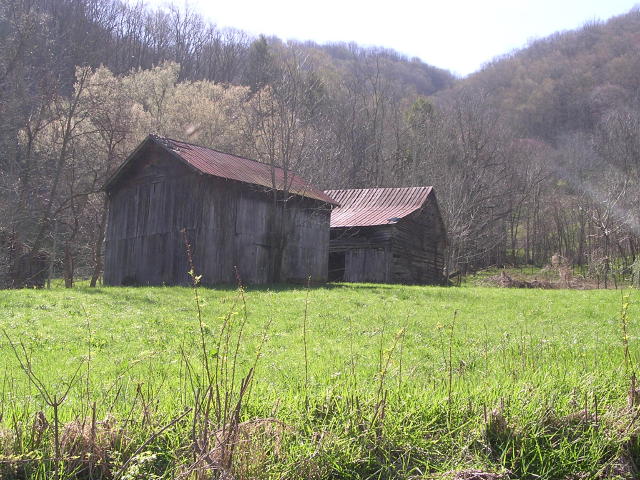 This is an old farm that is abandoned down at the bottom of the mountain from the Ranch. One of the barns and many of the out buildings are log...
---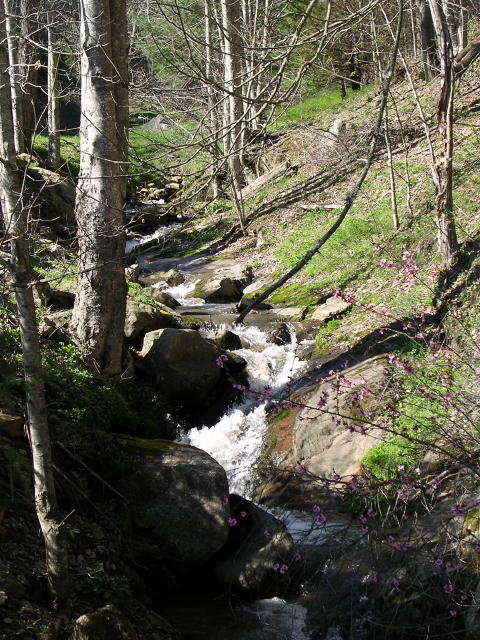 The creek from yesterdays page, but in a different light.
---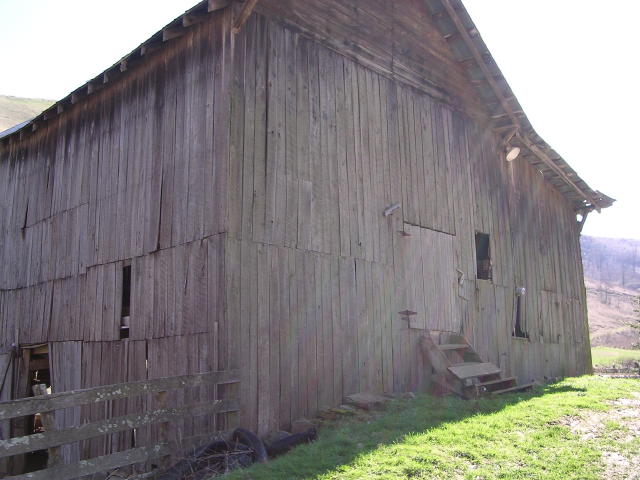 A barn about half way up the mountain. You can see more shots of this barn on the March 3, 2002 page from last year.
---
---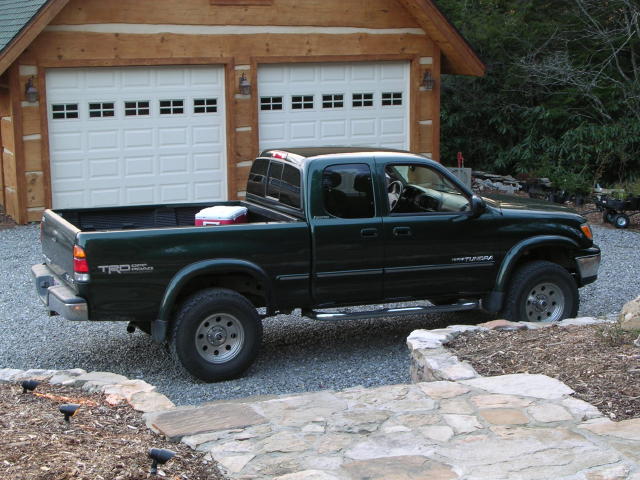 Made it...
---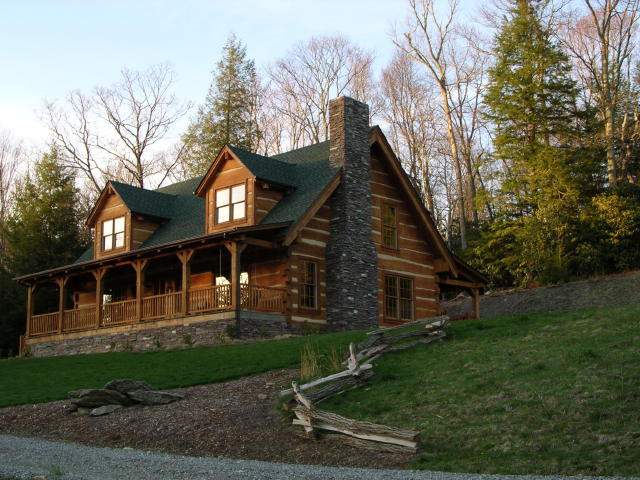 ...home. The dogs have been cooped up all day so I take them on a walk...
---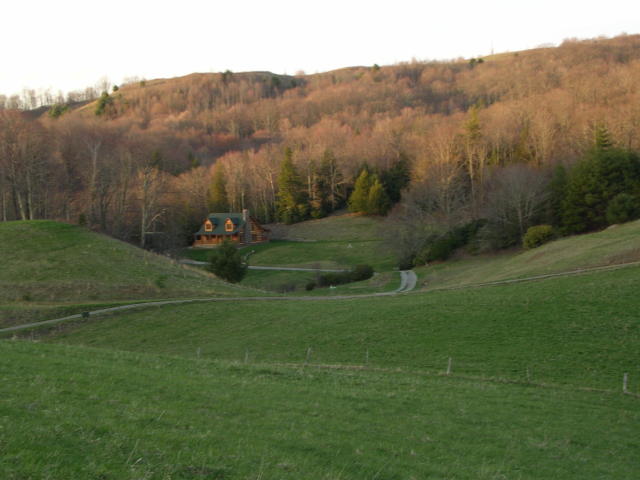 ... we walk across the Hay Meadow and up the hill towards the cemetery. Here's what the house looks like from here.
---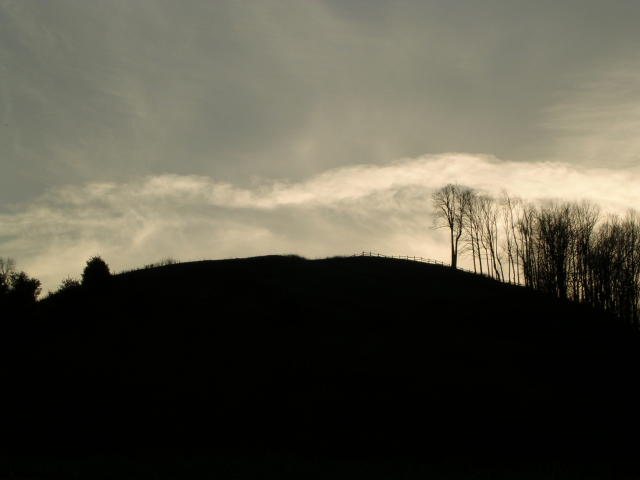 Looking up towards Ore Knob. The sun has set way behind it.
---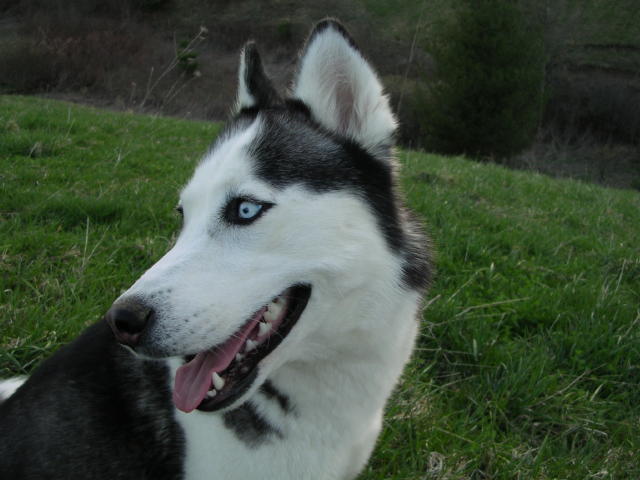 Sugar is enjoying seeing me again. She comes and sits down beside me.
---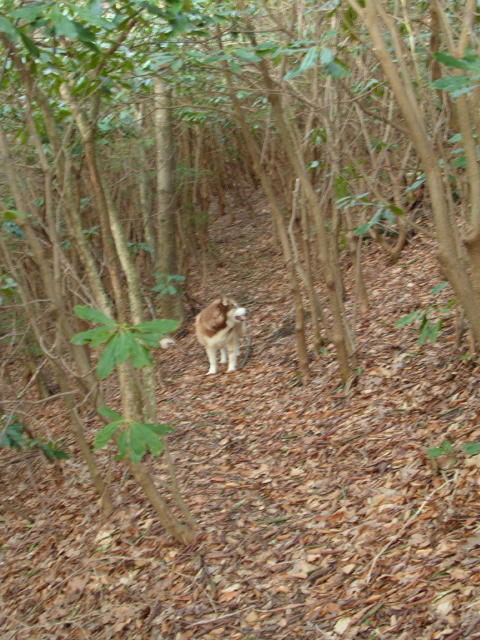 We head back, taking the long way home though the laurel (rhododendron) thicket. This place can be a little spooky at night. Just up the creek from here is where I heard the Mountain Lion last year
---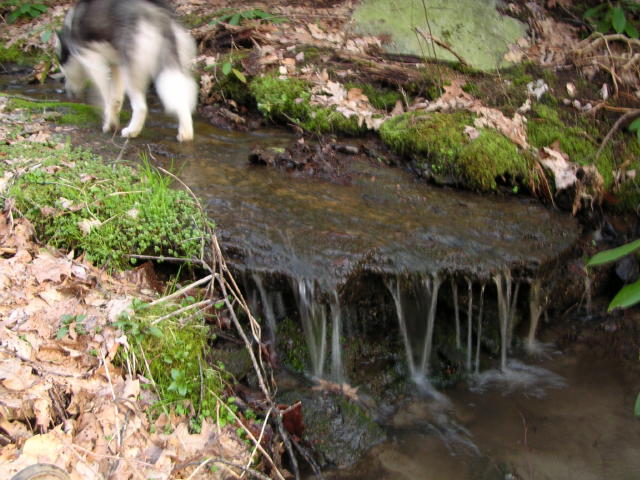 Sugar walking up the creek drinking.
---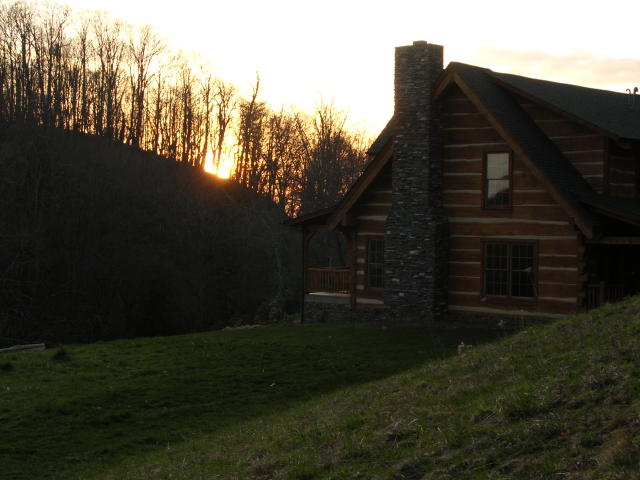 As we come back to the house the sun is setting...
---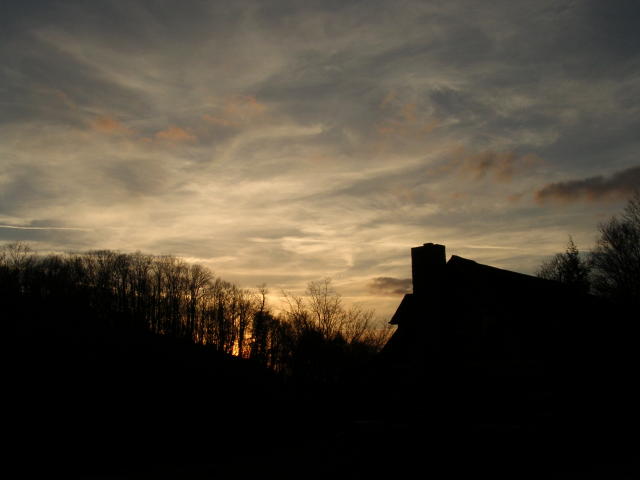 ... as the sun sets...
---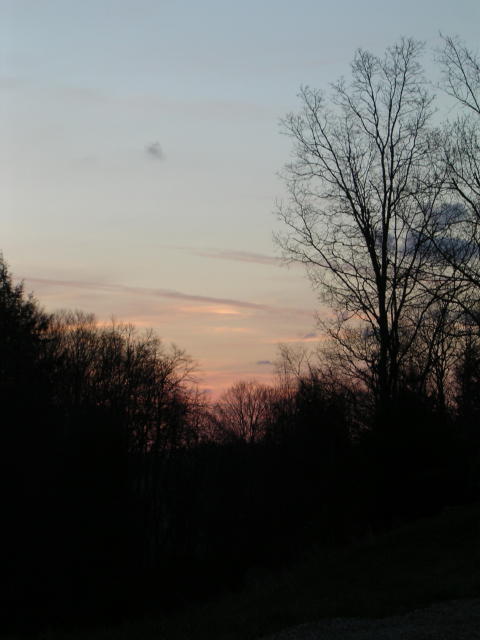 the clouds briefly show some color.