On the way to a Birthday Party - Sunday, March 3, 2002
Well the Ranch has been fogged in all day today. Actually I'm in the clouds! With temperatures in the single digits to teens, the day was one of those days to stay by the fire and read a book... which I did. As any of you that looked through the RanchCam today know, most of the time you couldn't see 20 feet out the window. This gives the house the feeling of just floating in a cloud, high above everything.
But we are having my sister Leisa's birthday party this evening, so I head out into the clouds and down the mountain. Of course I'm taking my camcorder to the party, and of course I find scenes to video on my way down the mountain.....
---
The hay meadows' fence line grabs my attention as the hoar frosted fence line curves out of sight into the fog...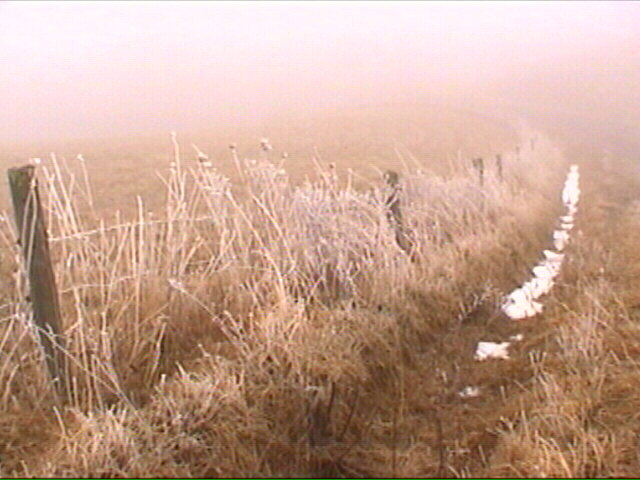 ---
The clouds have only been flowing out of the North so the hoar frost is only on the North side of everything.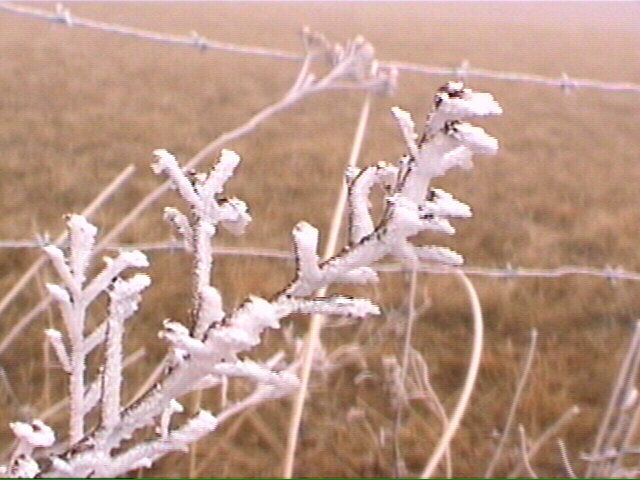 ---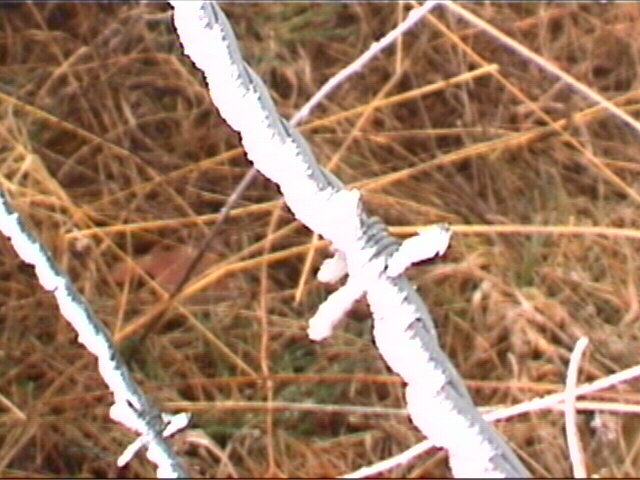 ---
The Balsams by the pond are thickly covered with the hoar frost, all of it pointing to the direction the cloud is flowing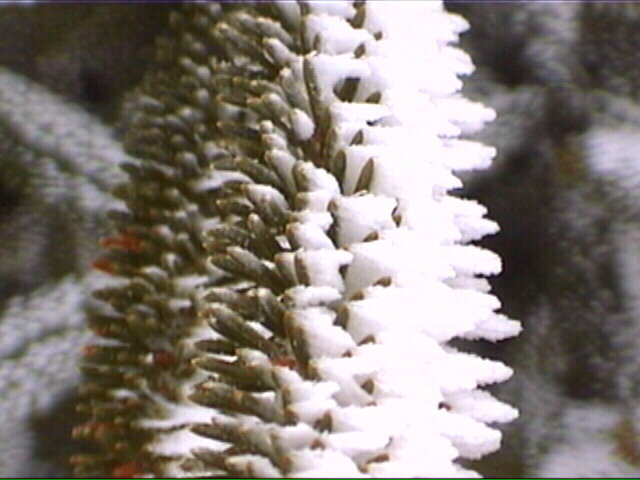 ---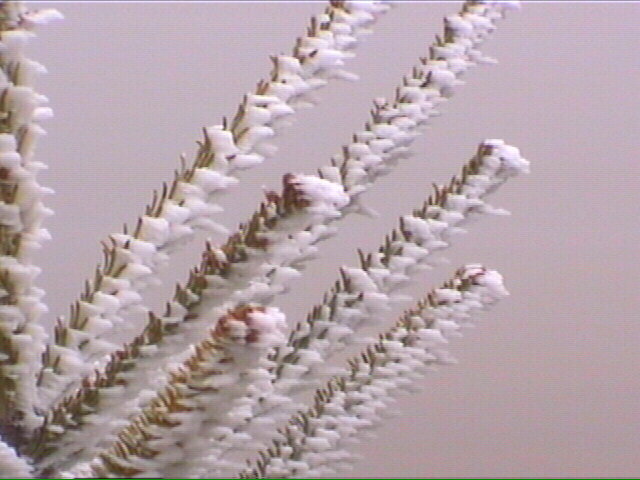 ---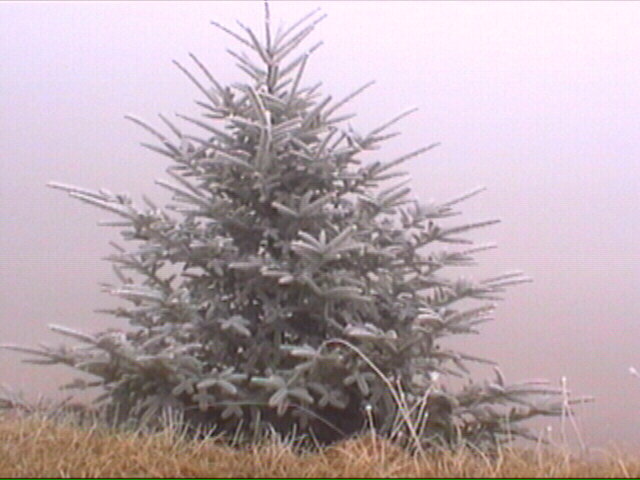 ---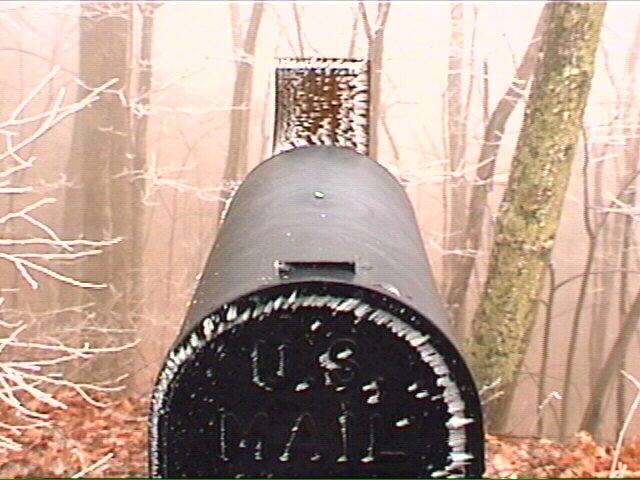 Stopped to check the mail that I didn't get yesterday. The mailbox shows it's wind flow patterns too.
---
As I got about halfway down the mountain I started coming out of the clouds.
This was the first I had been down since the grass and forest fire last Monday (2/25). Here the burnt mountain side emerges out of the mist. All its remaining brush is frosted white. The black ground with the frosted white brush was surreal.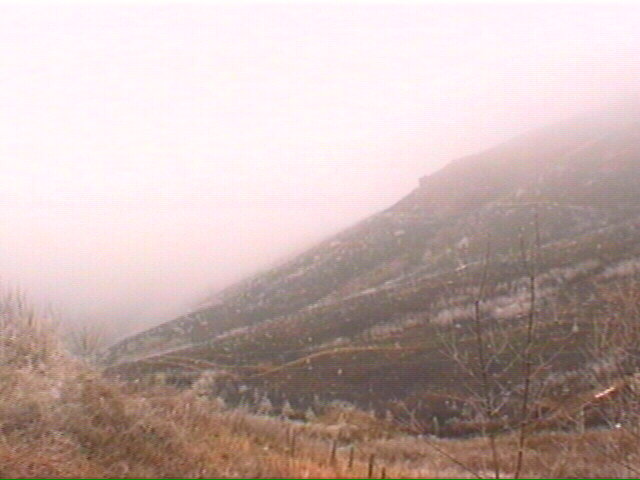 ---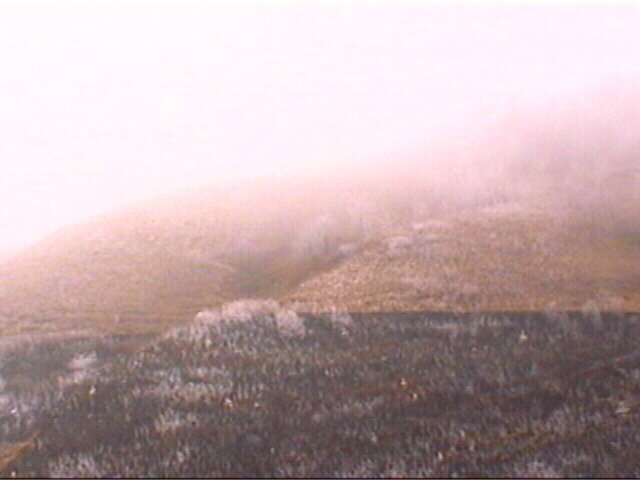 An old road acted as a fire break for the fire on this part of the mountain.
---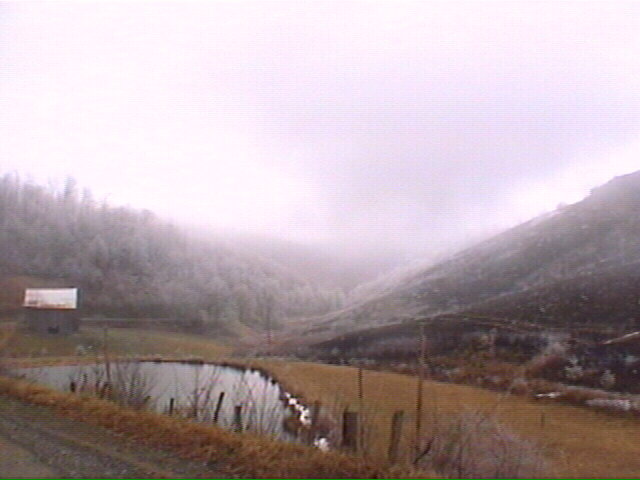 An old farm materializes out of the clouds. The burnt mountain side goes back up into the clouds...
---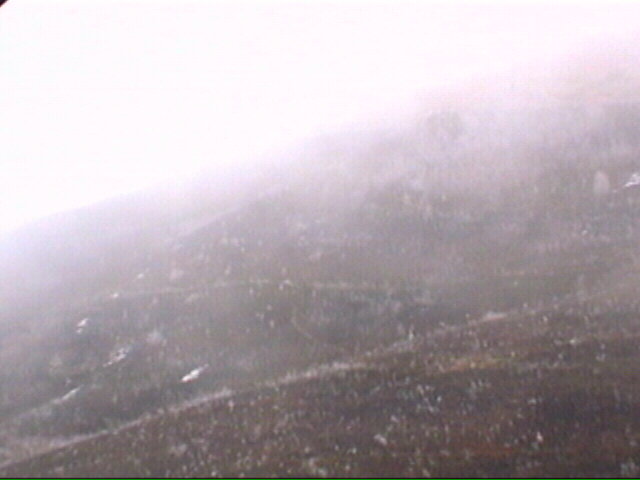 ---
The road winds its way down and around... past this old barn...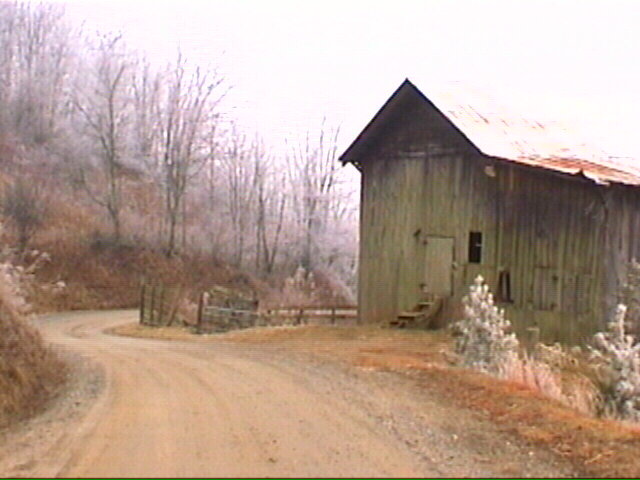 ---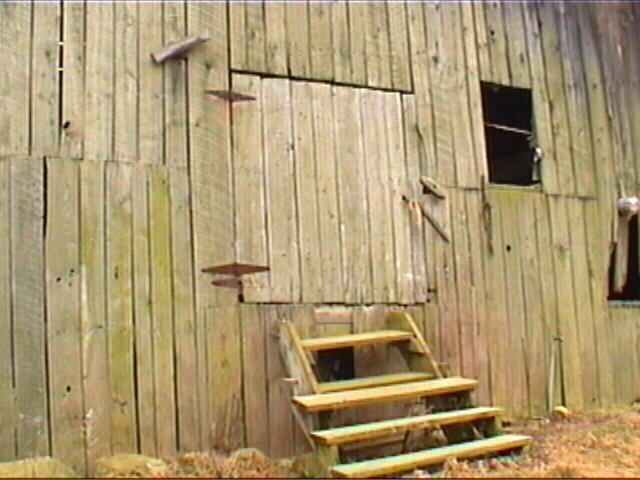 ---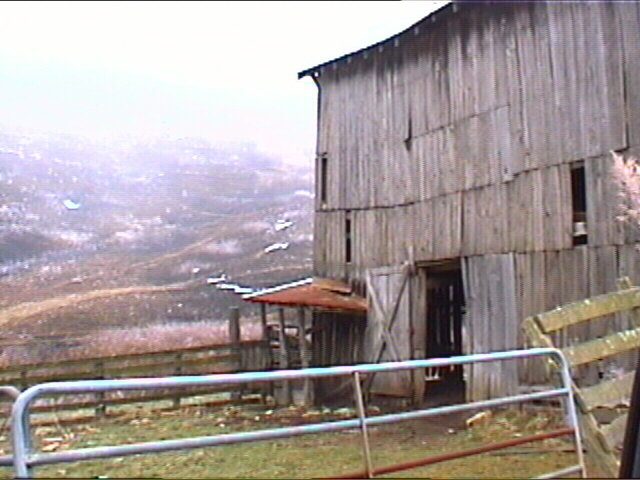 ---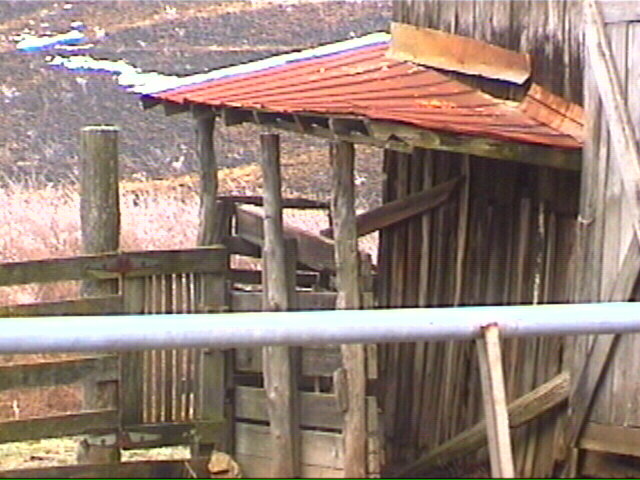 ---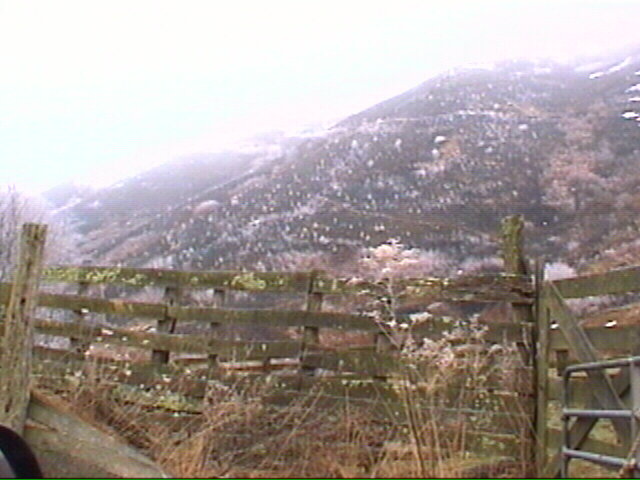 ---
After I'm down off the mountain, I pass by one of my favorite views. Across the fields is an old barn up a hollow at the edge of the woods. The cattle are in the fields below. The mountain continues on up into the clouds ....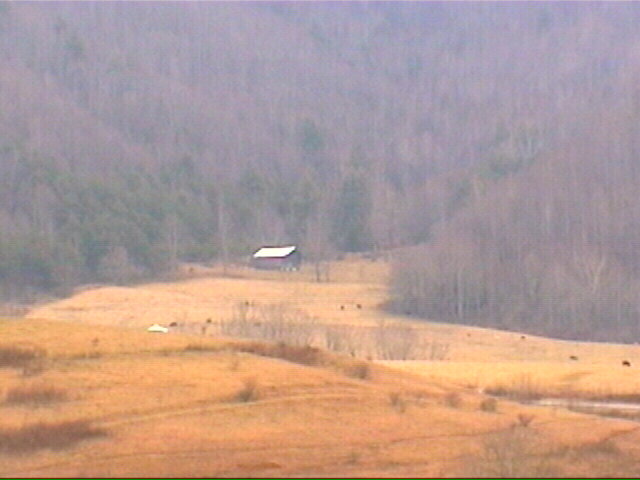 ---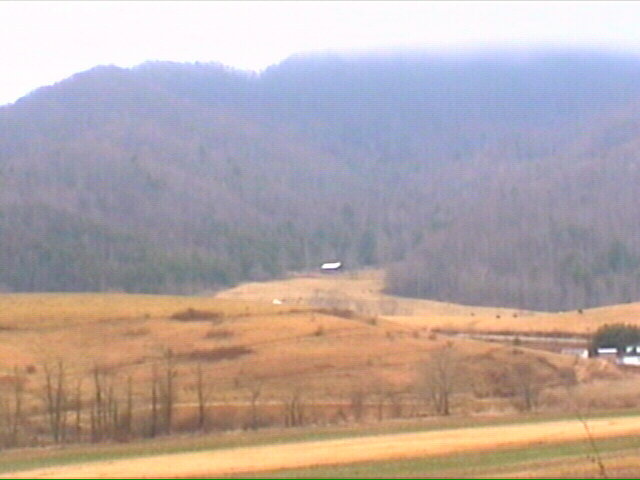 ---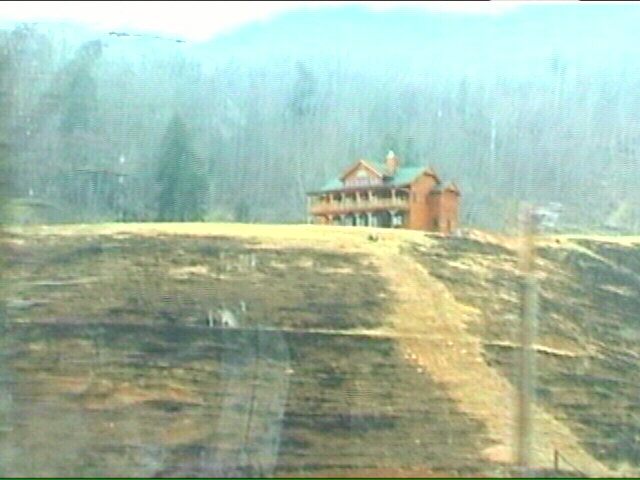 Lastly, since I'm running out of tape and I haven't even gotten to the party yet!
This was one of the other fires I saw last Monday. It has burned all around this new timber frame house!