Ace Killed by Bear
---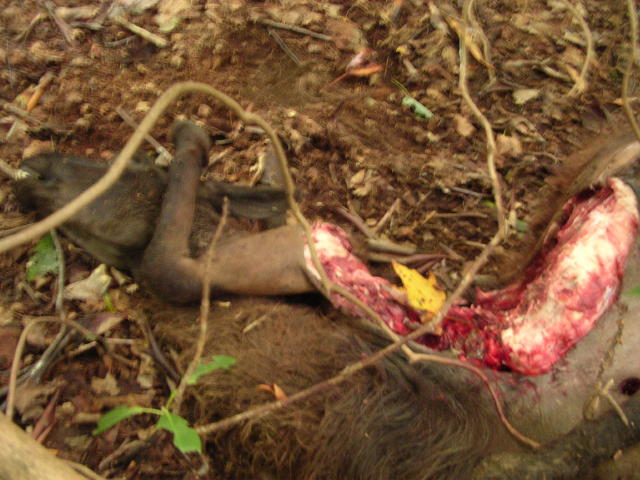 This is what I almost ran over as I was crawling through the laural thicket. This is as I orginally found him. All bent and contorted. A big peice of him was gone.
---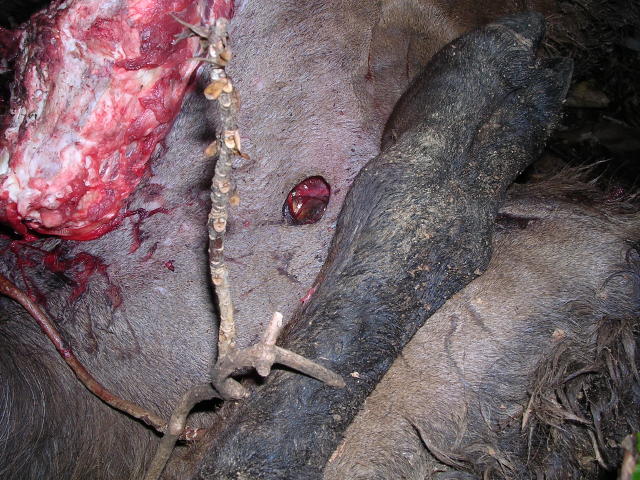 I could see pucture marks in places. Either from a claw, or tooth.
---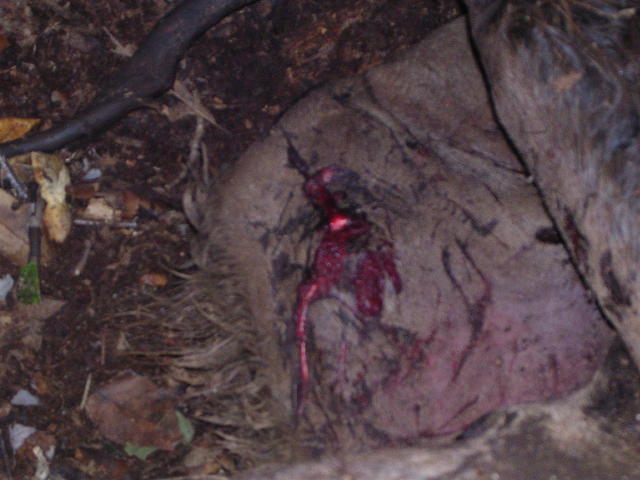 This looked more like claw marks. It was on his rear thigh. Probably from the attack that killed him.
---
We managed to get Grady's tractor down to near where Ace was and pull him out so we could bury him.
---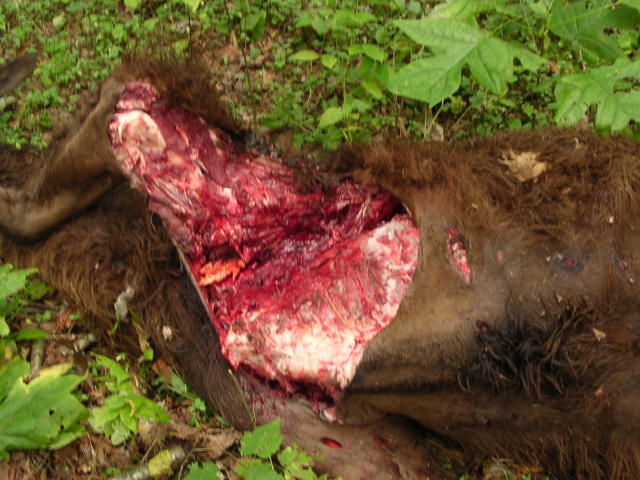 After we got him out of the thicket you could better see what the bear had eaten.