Late Trip Home, Wednesday April 9, 2003
Another rainy day. Since it's supposed to snow tomorrow and Friday, I had to go into town to the vet, bank, and get groceries.
---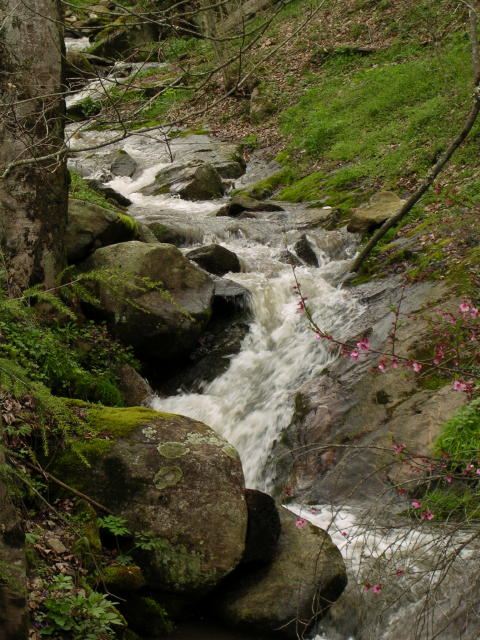 I know, I know, not again! It's just such a tempting target as I drive down the mountain. With the rain, the stream is a little fuller today.
---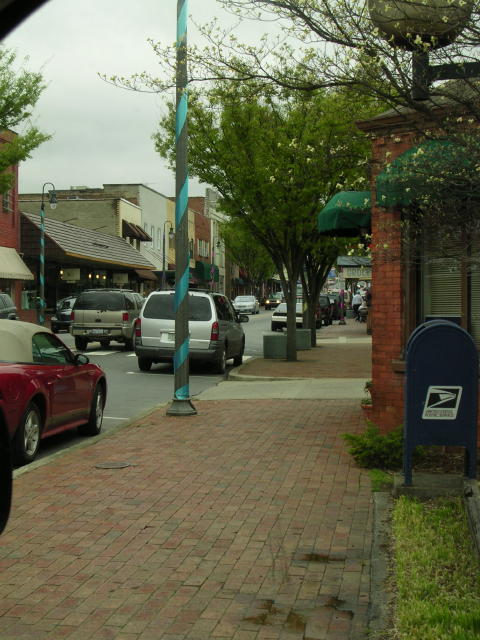 Looking down Main Street in Waynesville. They have all the light poles wrapped in Easter colored ribbons. Waynesville's Main St. is a nice place to visit. I spent a few minutes walking down the street and checking out the usual shops. I did resist the bakery today though...
---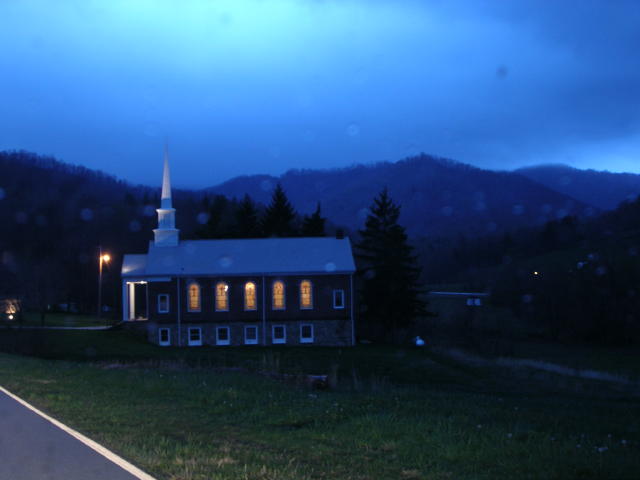 On the way back home through the gloom and rain, a Church is lit up with Wednesday night services
---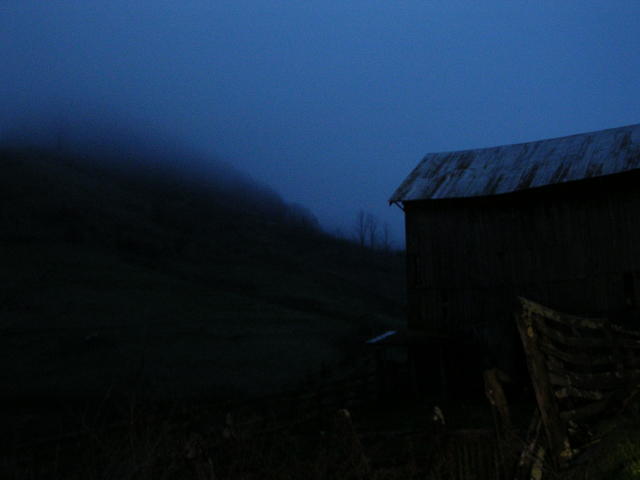 As I go further up the mountain, I start climbing towards the clouds. They are hanging low on the mountain tops. Here's the barn from Saturday, but at twilight....
---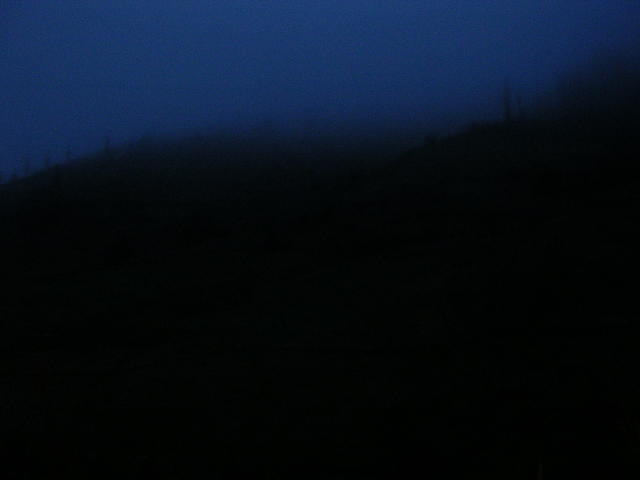 The clouds have swallowed the mountain above the barn. It's 39 degrees and raining. Before long, I'm up in the clouds too...