Another Perfect Day, Thursday April 3, 2003
Another perfect day, at least with the weather is I mean. I took a few minutes out of the day to walk around my property.
---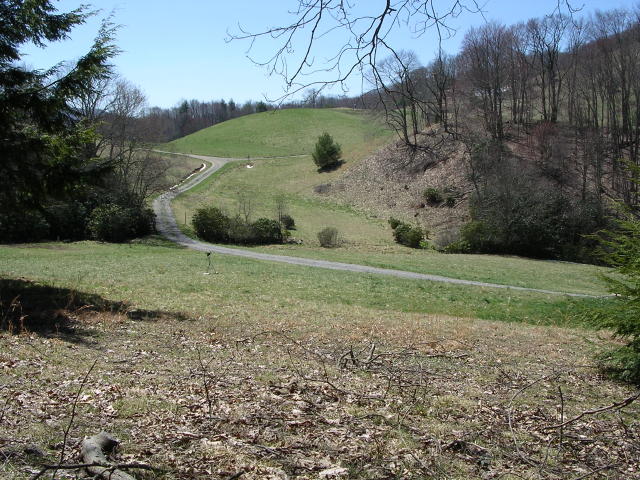 Here's a perspective I don't show very often.
---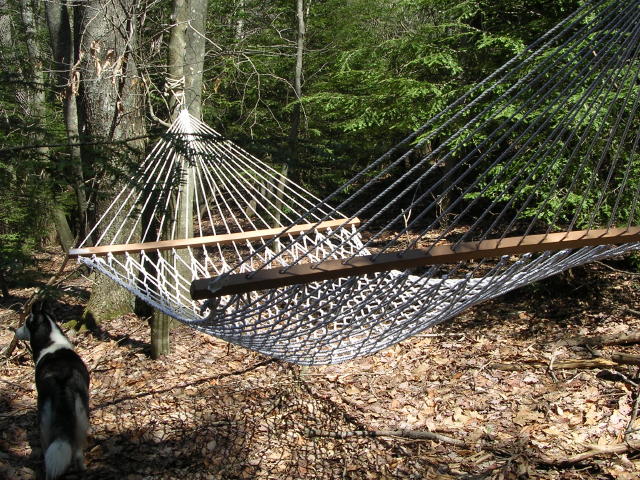 Sugar and I are up at my Hammock in the Woods. I relax here for a few minutes.
---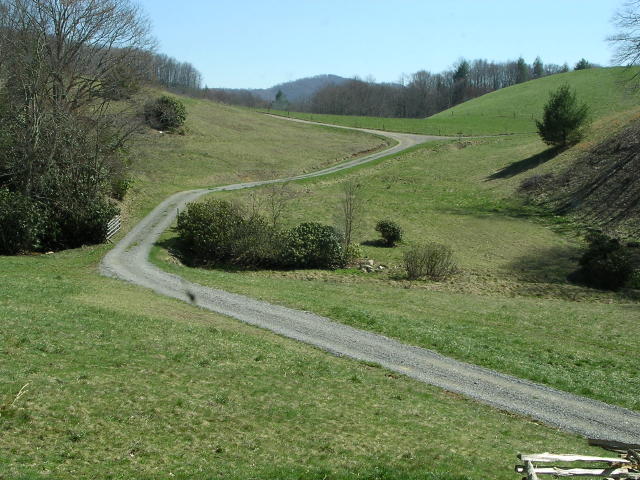 Here's the view out my office window during the middle of the day. A completely different different look than what you get through the RanchCam, huh?
---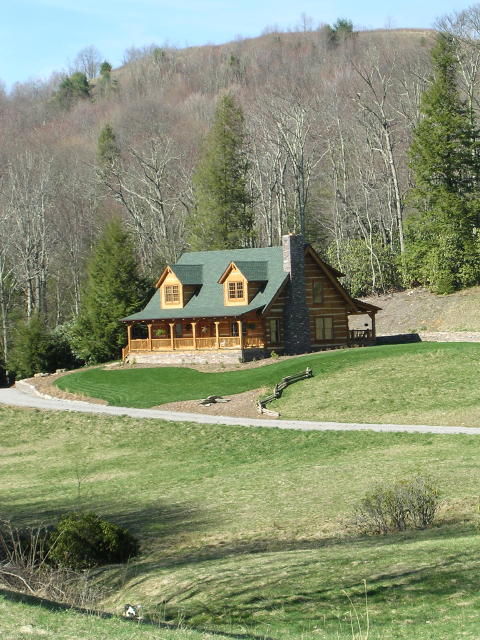 Yet another image of my house from this classic perspective. I know I've done a million of theses. A least this one looks more realistic with the new camera.
---
A view from the top of my hill looking out towards the loading shoot and the pond.
---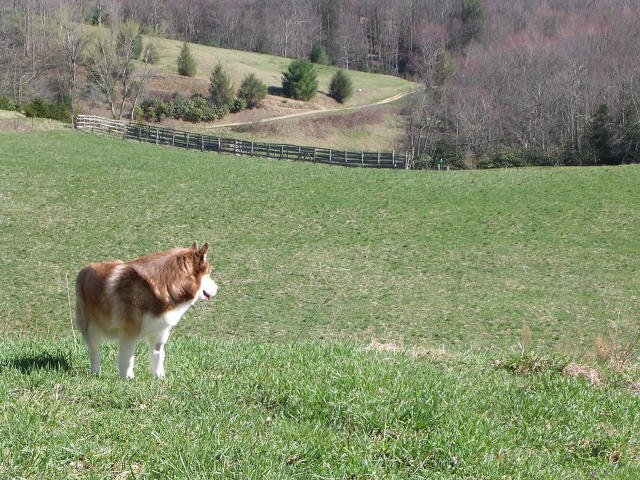 Timber listening to all the birds in the undergrowth at the Bog. I'll have to make and expedition into it one day to get some pictures.
---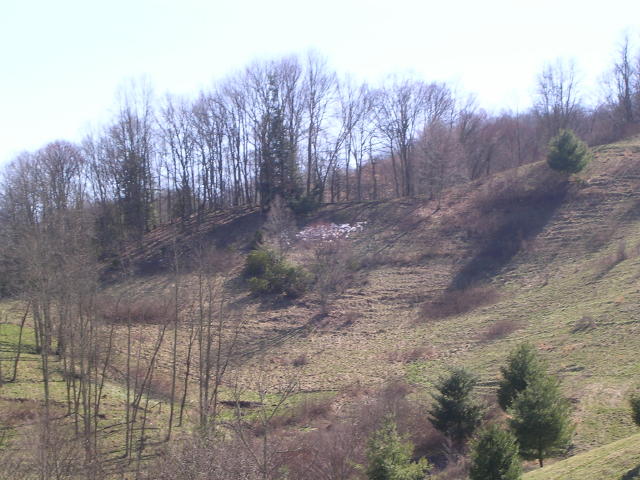 There is just a touch of snow left today. Of course it is 70 DEGREES! Snow is only left in the shadows...
---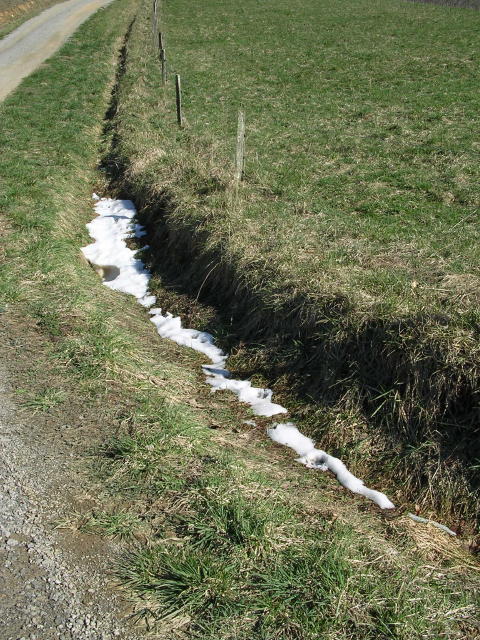 ...or where it was really deep.
---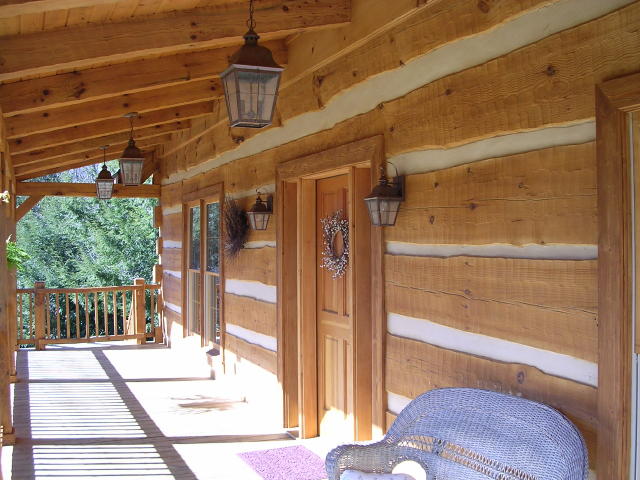 After I make it back to the house I sit on the porch swing for a while. The weather is extremely comfortable...
---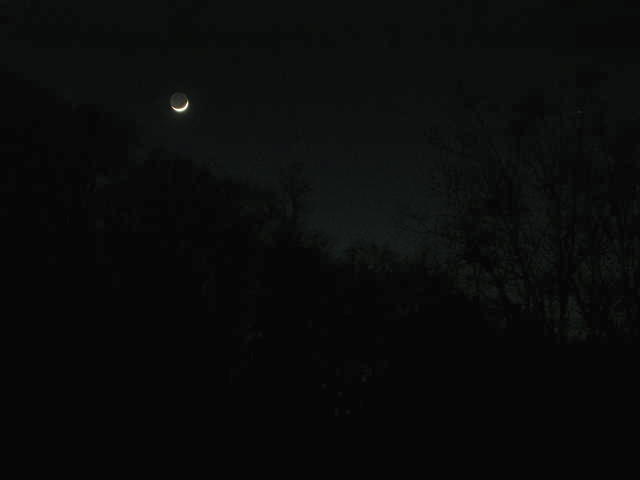 ... so is the evening. I test the capabilities of my new camera by getting this shot of the setting moon.
---
Back to Home Page orBack to My Blog or Life at the Ranch Page