These are a few snapshots from video I took on Thursday, January 6, 2000
As usual my video is of the house, Timber, and the land. On this day, I had to come make some decisions about the interior logs and check out how the insulation was going. It is my first day back from spending the 1st-5th in Atlanta for the Y2K watch. It is mighty nice to be back in the mountains again. After it being 70 degrees on Sunday (1/2/00) in Atlanta, it's nice to see the snow! This makes about the 5th snowfall at the house this winter, but no big, big ones yet! They've all put down about 3 inches. I did have a Blizzard the day before Christmas that you can check out.
---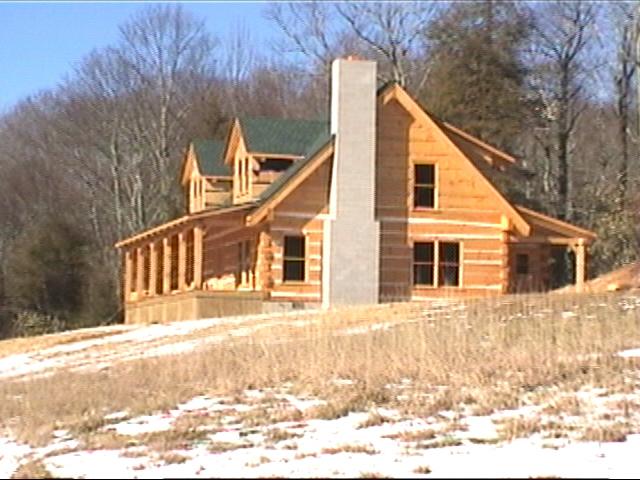 A side view as you drive up the driveway. I can't wait to get the fireplace rocked!
---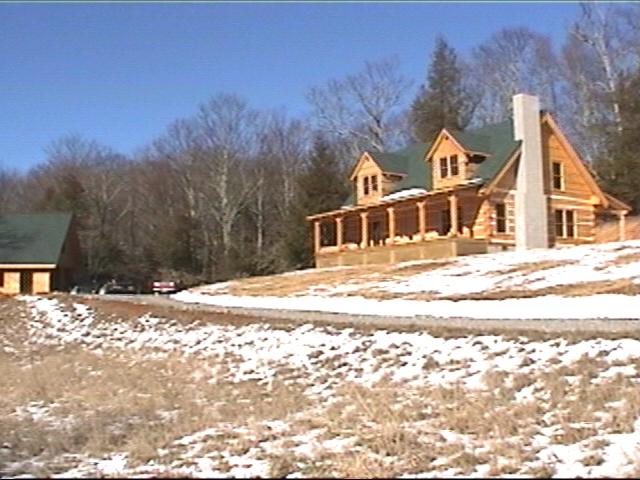 Here's the house and the garage from the lower meadow.
---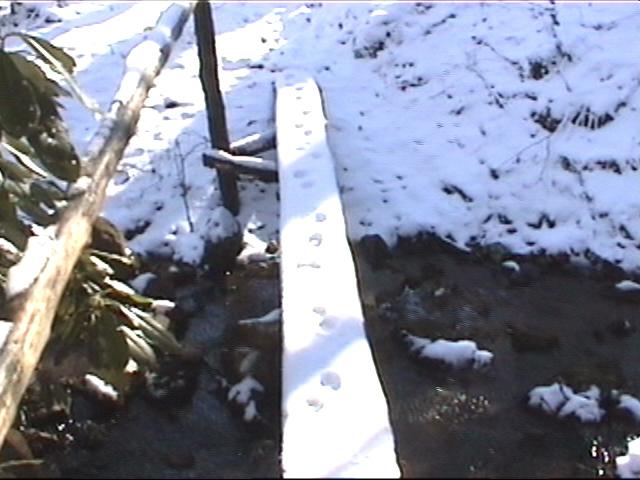 On down below the house, the trail crosses a snow covered footbridge. Of course, Timber has beat me across it and is scouting ahead.
---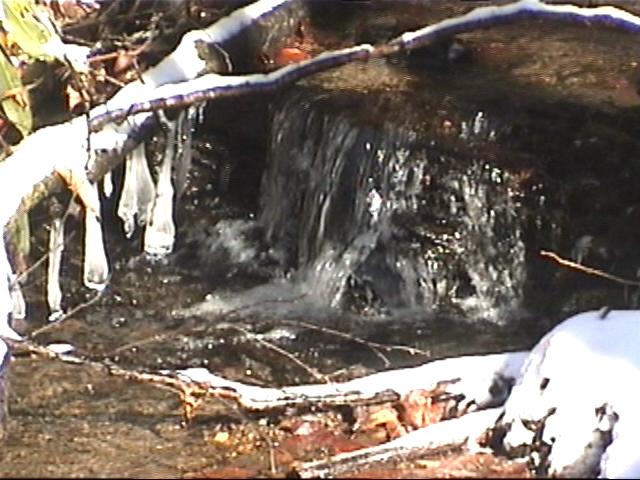 Looking up the creek is a waterfall. Sounds nice.
---
Further on down stream everything is still covered in snow, including this waterfall. It's great to sit on the front porch and hear all these water falls in the distance. (I'll try to add the sound of this water fall to the page soon)
---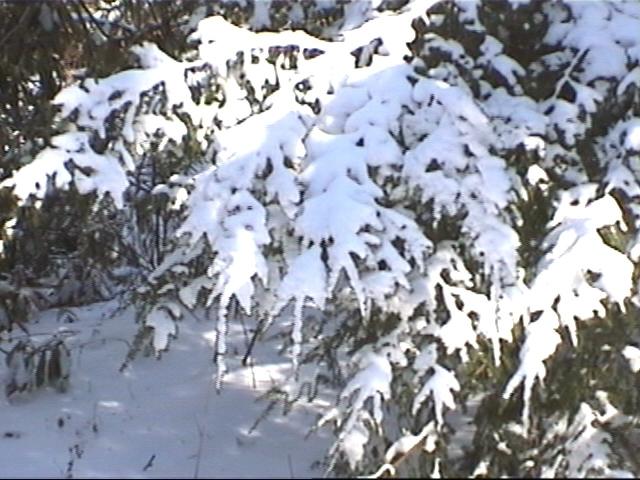 The snow on this Hemlock is beautiful. It may not have been much snow, but it was beautiful!
---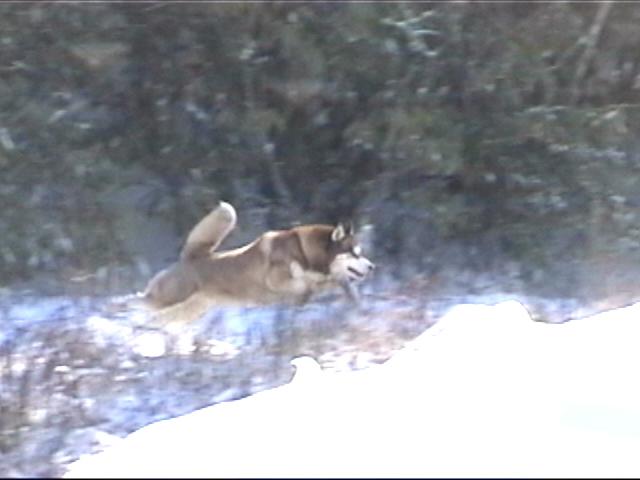 Timber leaps across the creek in a single bound!
---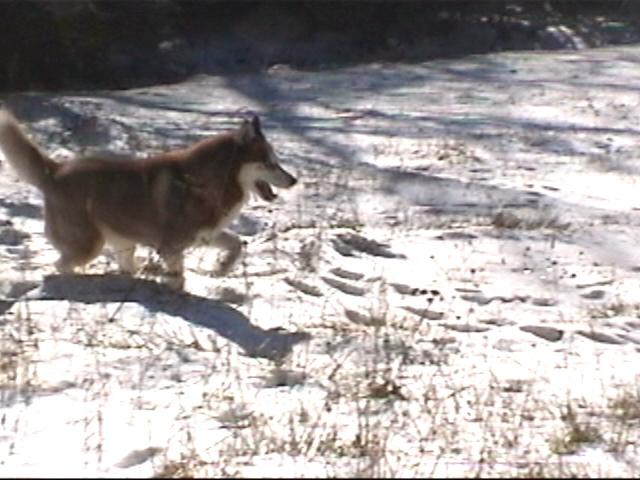 As usual, he (and I) has a great time in the snow.
---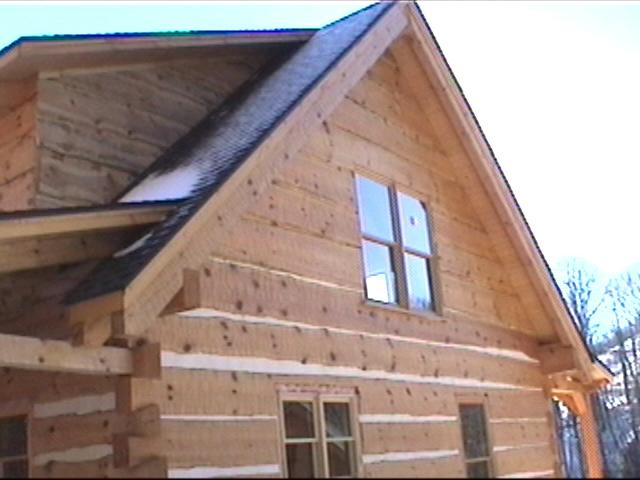 A view of the north gable.
---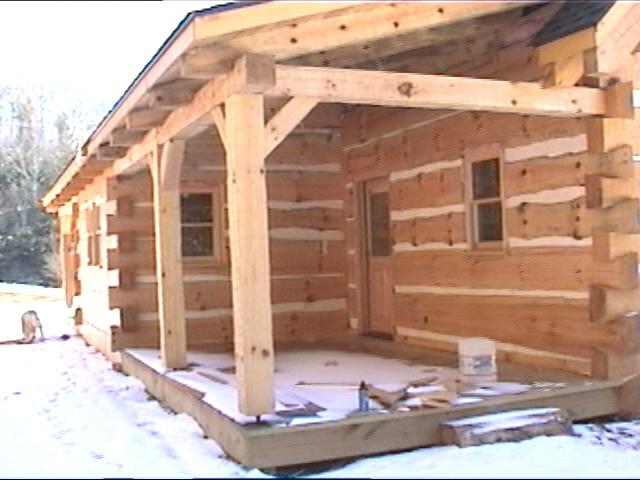 The back porch. Site of future cookouts and shady naps.
---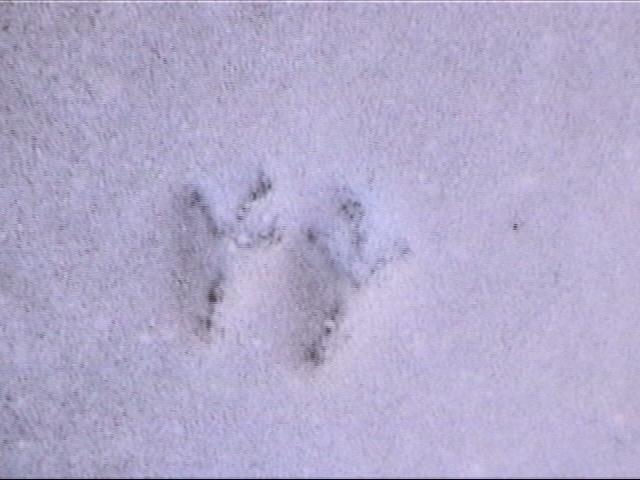 A bird left it's snowy mark on my back porch.
---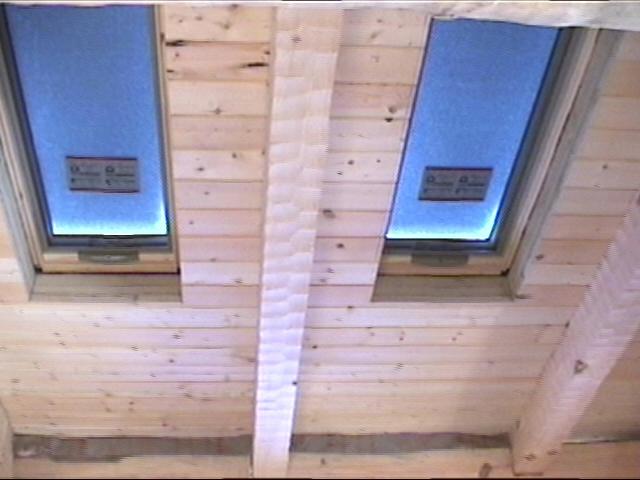 The kitchens skylights are snow covered. We still have to frame in the skylights with trim.
---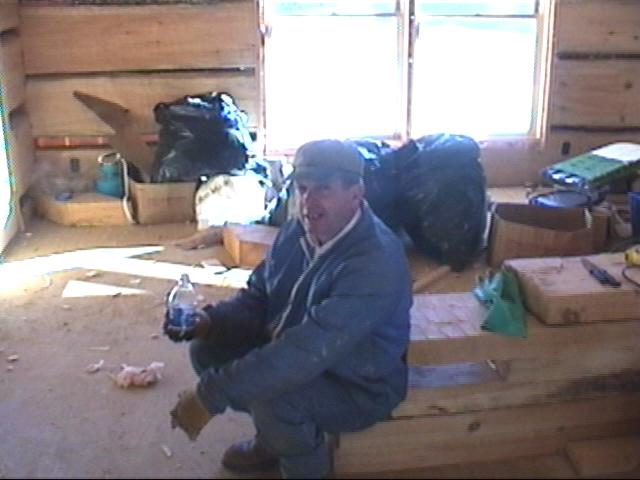 Dad taking a break. The crew is putting up insulation between the logs and on the gable ends. We've had a big cleanup day since then!
---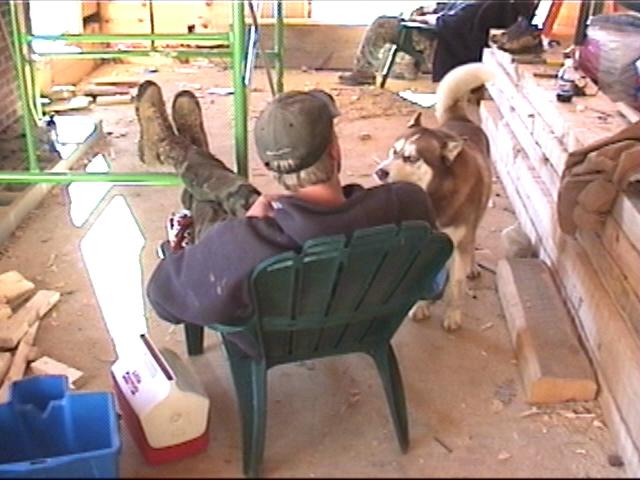 Nick sharing a cookie with Timber. Nick works with my Dad and brother as the construction team. My uncle Jimmy helped this week too, and can be seen here taking in the view out the front windows.
---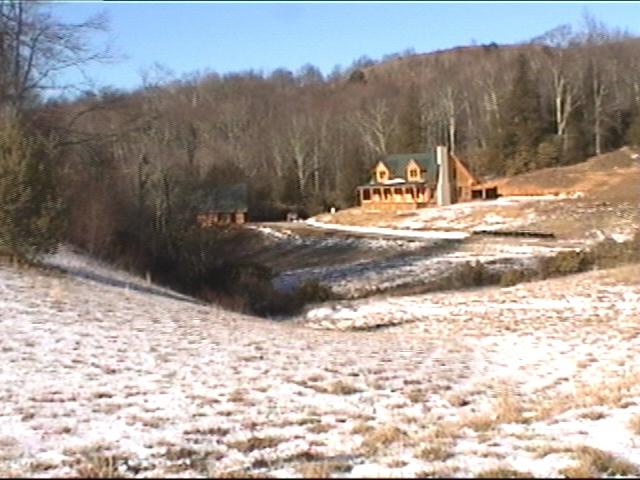 Looking back at the house. I hate to leave every time now. Got to leave here and get back to work!