A Summer Morning Around the House, July 8, 2005
Each year here at the house gets a little better. All the work I do on landscaping and cleaning pays off. I have realized however, that it takes years and years to achieve a nice landscaped home. This year, I finally gave up my plan of a completely native landscape. Although possible, the native stuff ends up looking a little rough as the season progresses. The wild flowers tend to bloom for a week or so and then look like weeds the rest of the year. So I started to get some flowers around the house that are not entirely native, although they are nativish.
Each morning I get up and walk the dogs before going back in to eat breakfast and start work. This morning I took my camera with me and caught the vibrant flowers around the house as the early morning light illuminated them. There's not much to say about the following pictures, they pretty much speak for themselves.....
---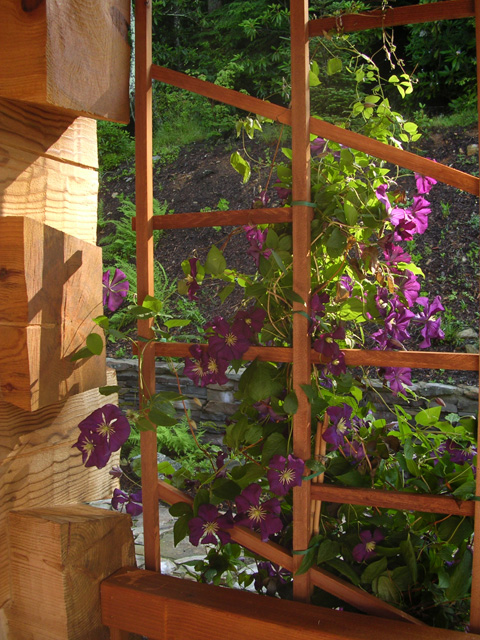 ---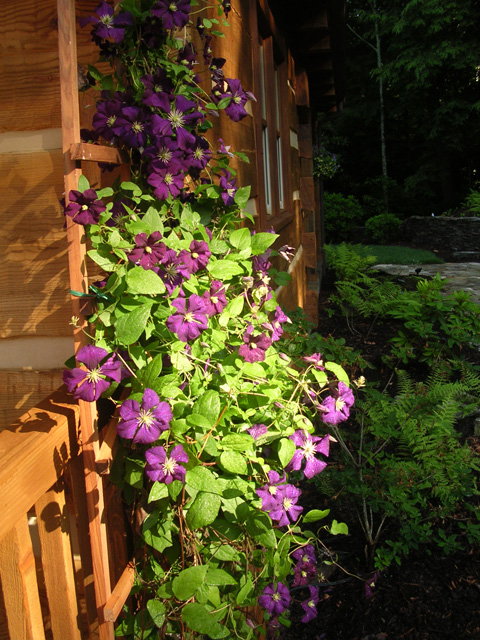 ---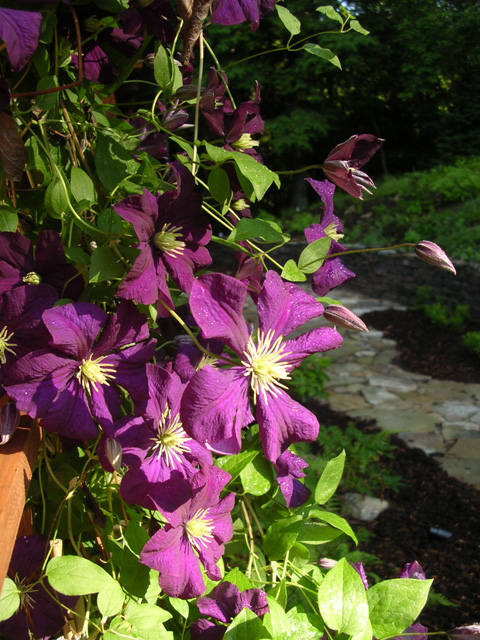 ---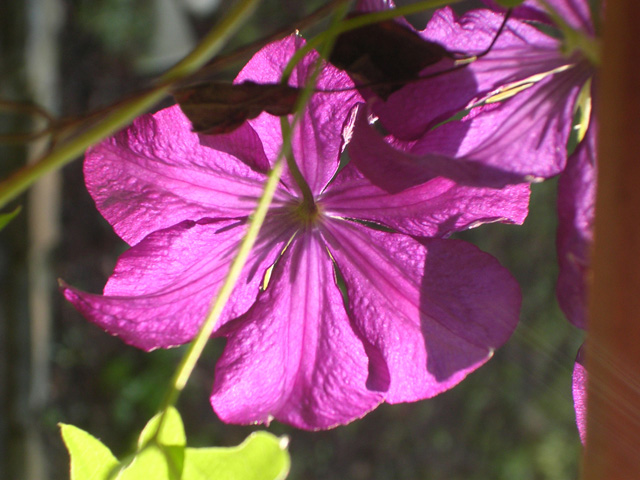 ---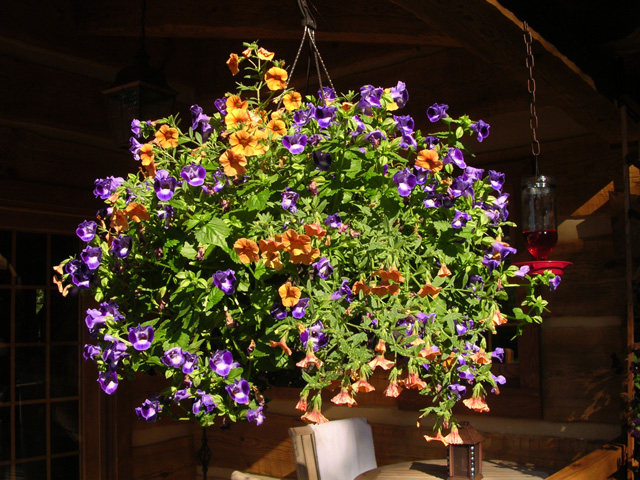 ---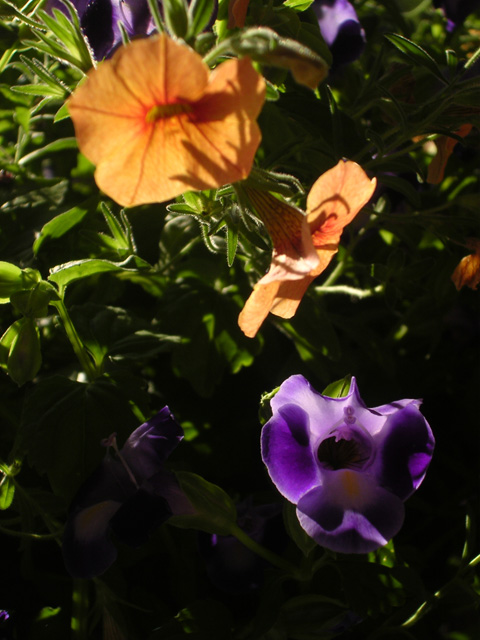 ---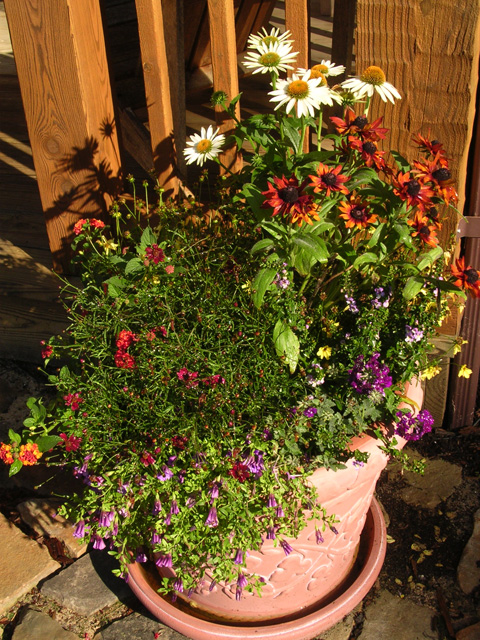 ---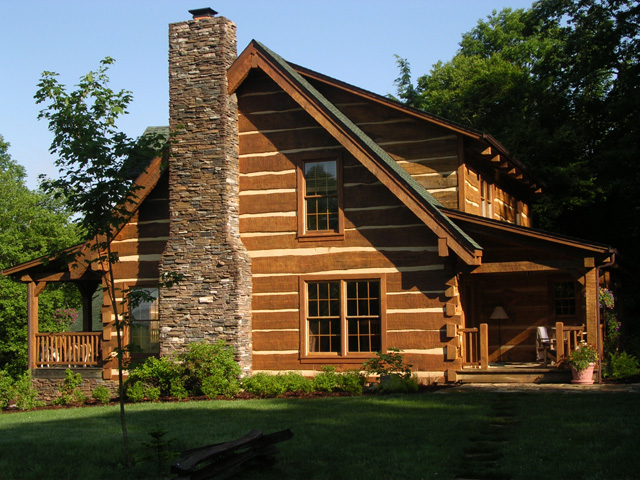 ---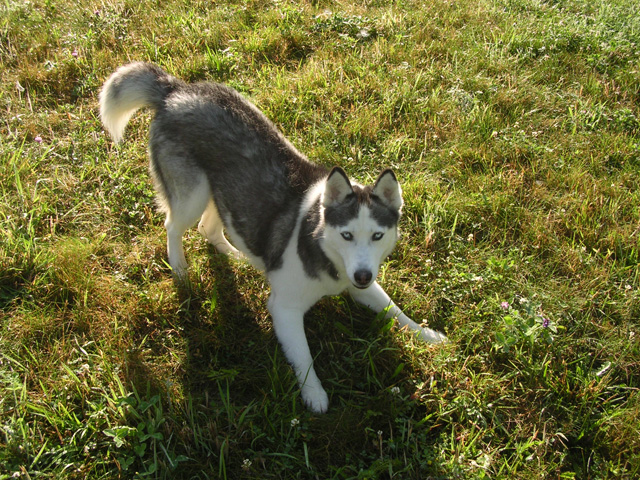 Sugar wants to play this morning.
---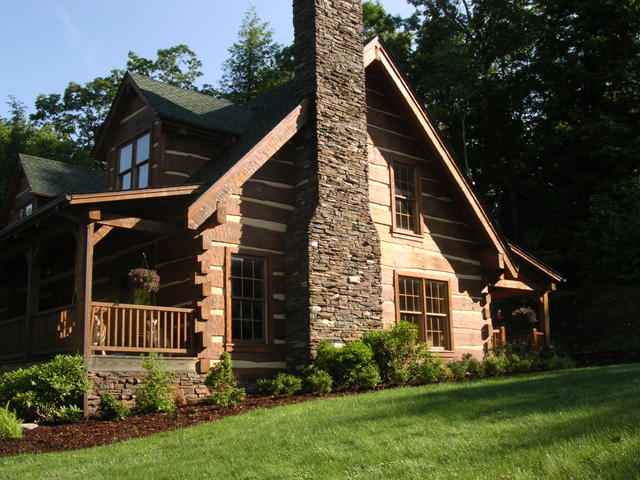 We start heading back to the house.
---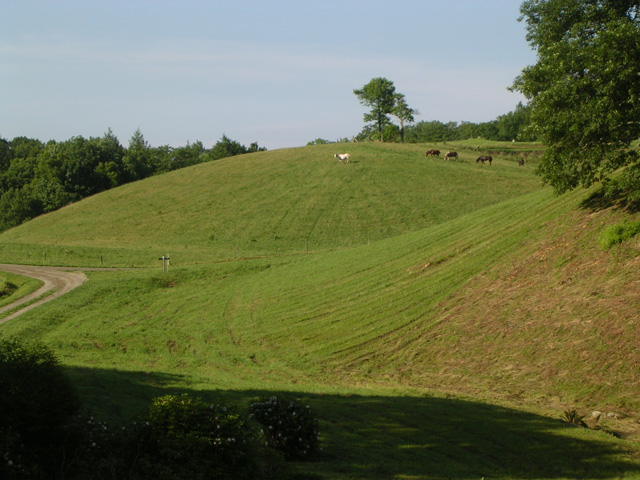 The horses are out grazing on the hill.
---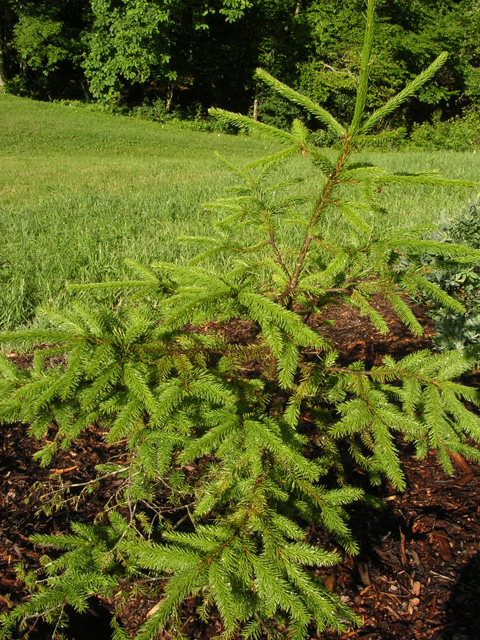 This little Red Spruce is starting to grow. It has just about tripled in size. It was given to me by one of my neighbors...
---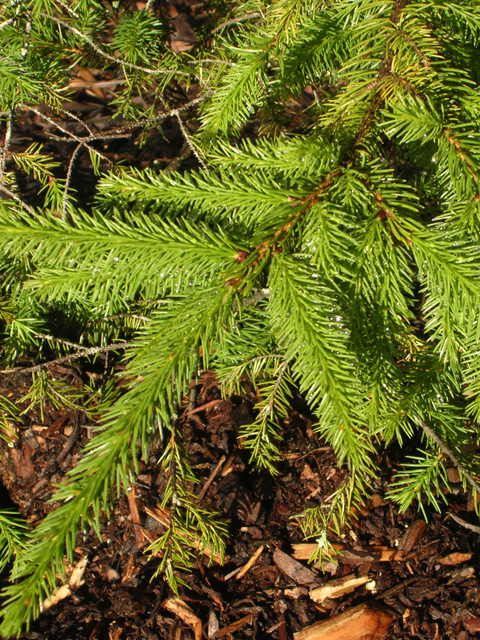 It was sparkling with dew this morning.
---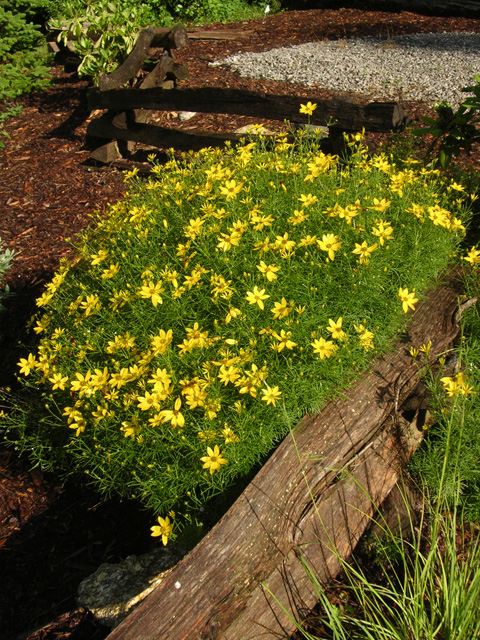 ---
The dew is very heavy this morning. The Hemlock tree is loaded down with water.
---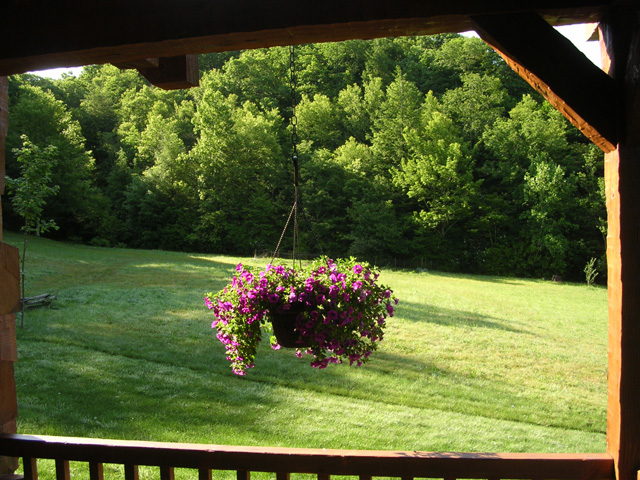 The sun has only gotten to this corner of the front porch...
---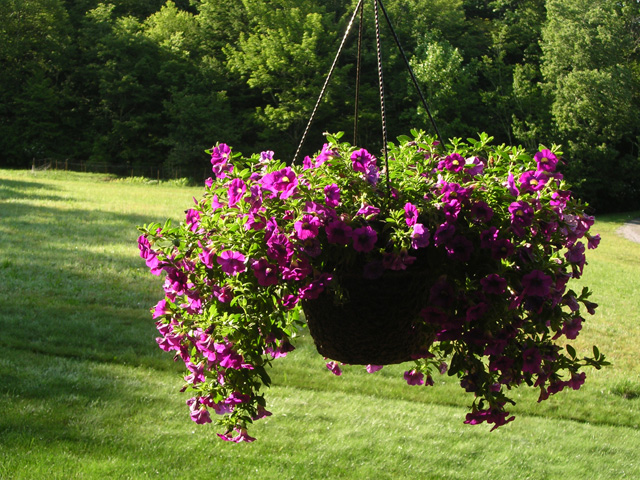 ---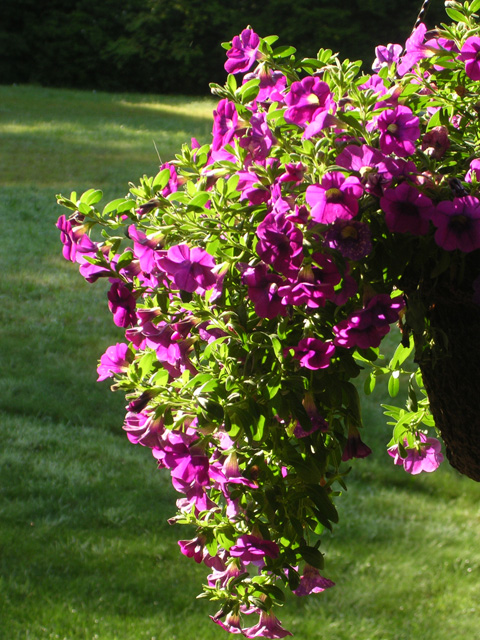 ---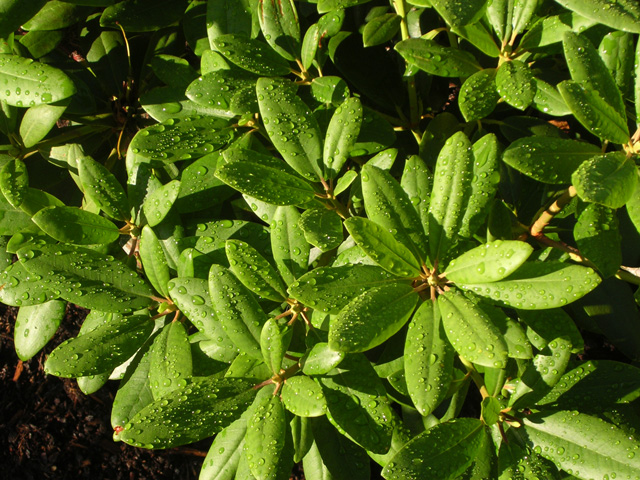 Dew on the laurel leaves (Rhododendron) below the front porch.
---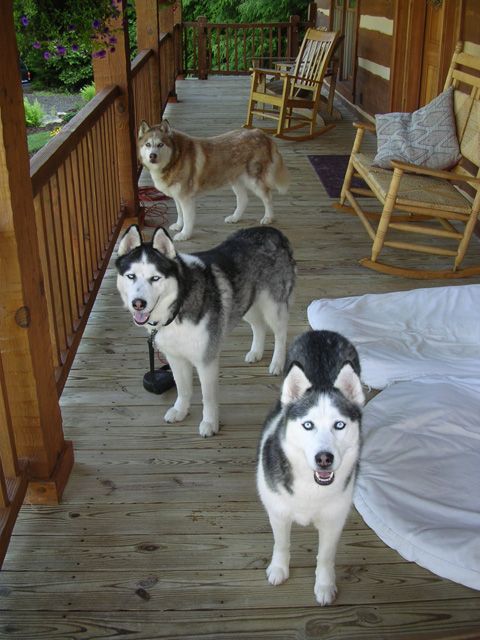 The gang watching me take pictures this morning. They stay on the front porch all day long.
---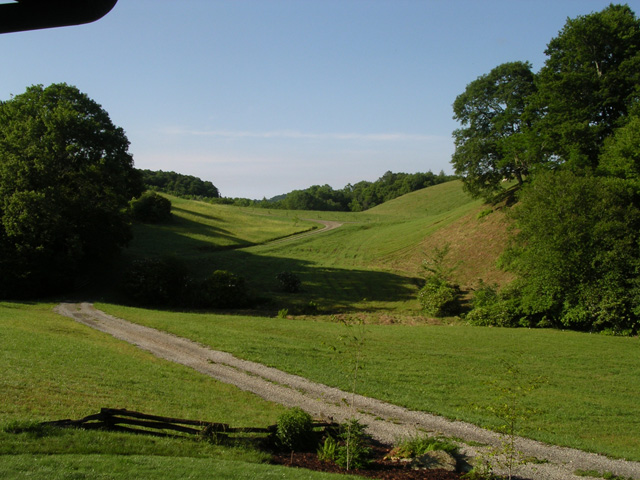 View off the front porch out the driveway. What a nice morning...
---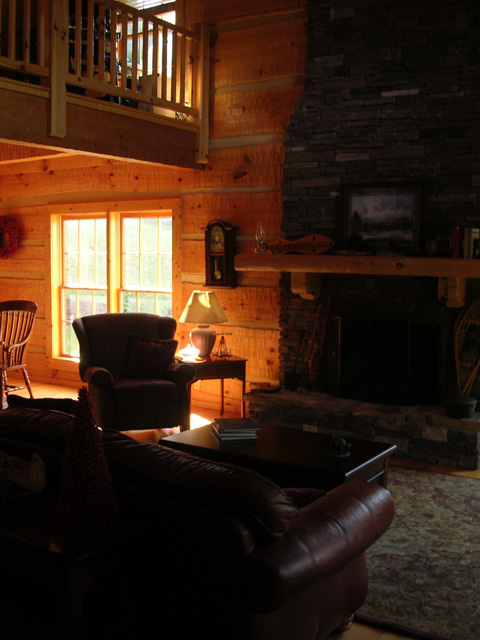 Back in the house... its time to get to work.