Back Home, March 13, 2007
---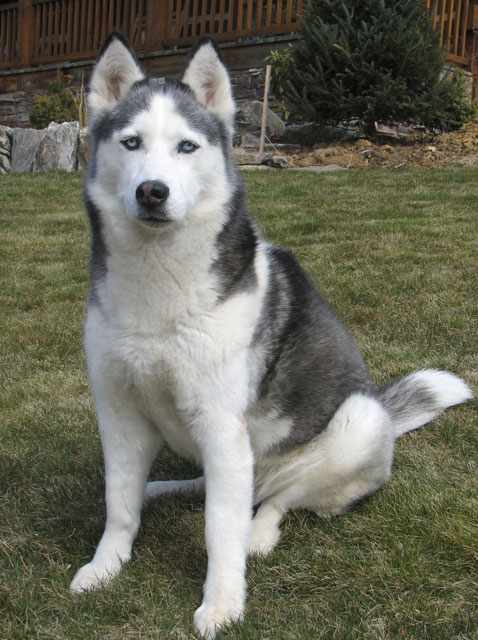 Sugar out in the front yard enjoying the warm spring air. Although it's mostly overcast it's in the lower 60's today.

---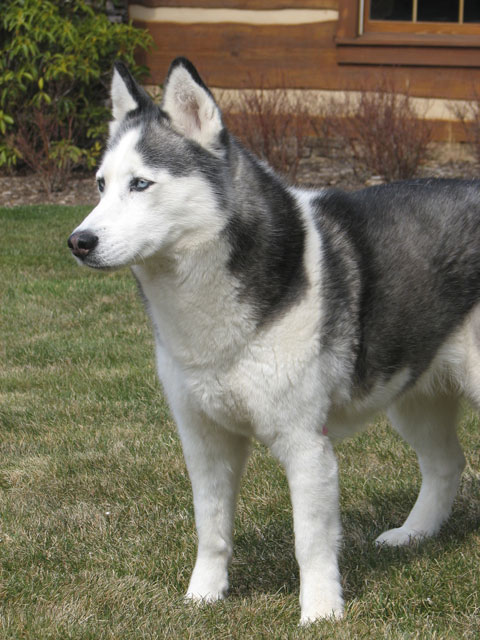 She is such a sweet dog. I'm so glad to have her.


---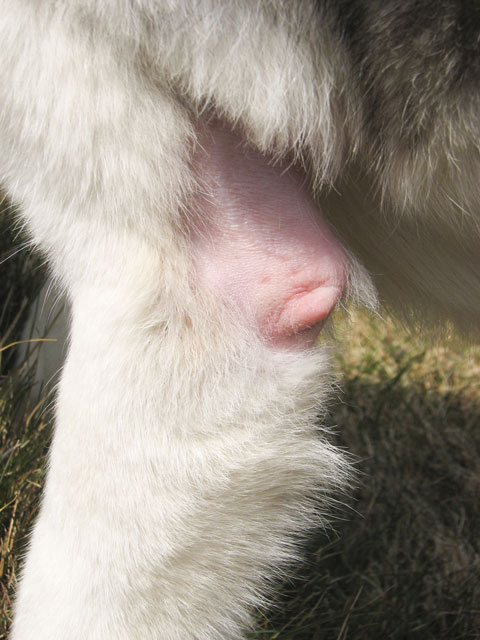 This is Sugar's left arm. You can see where all the hair has fallen out where she received the radiation treatments. The little pouch of skin is a fold of extra skin that was formed when the the incision to remove the tumor was sewn up. The doctor had to remove as much tissues as possible and then pull the two sides of the incision together, this made a fold at each end. It's also right on her elbow, so that keeps it stretched a bit too.

---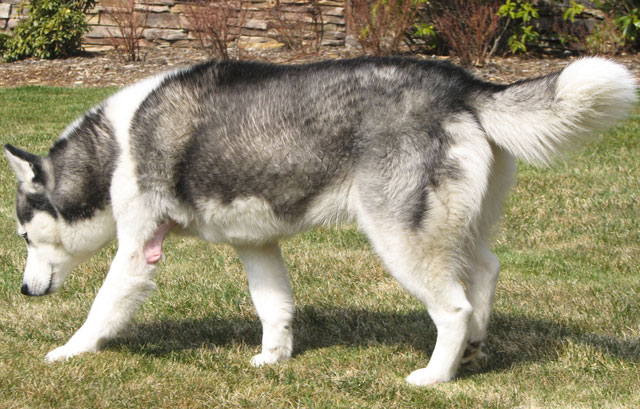 She's back to her usual playful self.


---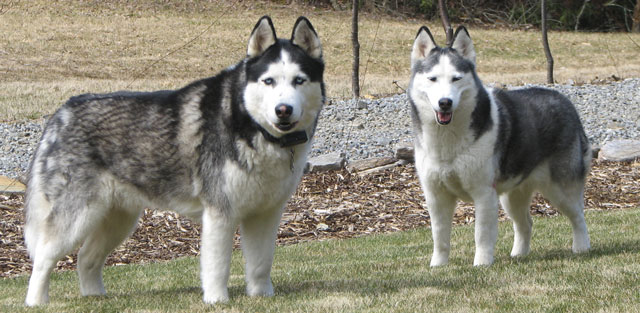 Here I caught Bandit and Sugar during a brief pause in playing/attack and kill. Actually, it's more like Sugar chases Bandit down, grabs is throat and pulls him to the ground.

---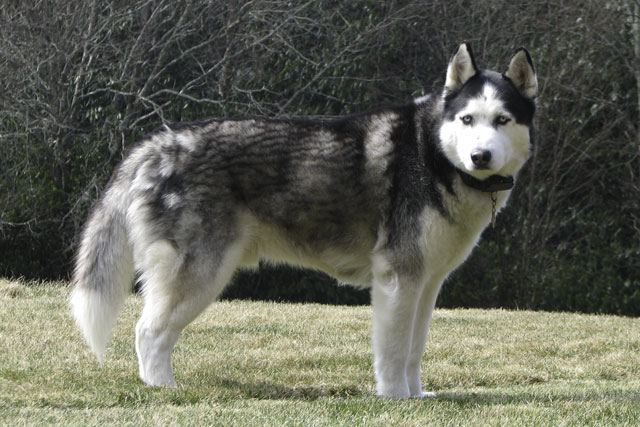 A picture of Bandit. Since Timber is now gone, his behavior is starting to change. He's becoming more of an assertive, if not quite alpha male. Sugar still keeps him in his place though. She's still the leader of the pack. The order of the pack used to go Timber, Sugar, and Bandit. It's still Sugar and then Bandit.