Thursday, February 28, 2002
Got out a little more today. It warmed up quite a bit, it reached 34 degrees! I took these images on my way to the mailbox....
---
Our old barn.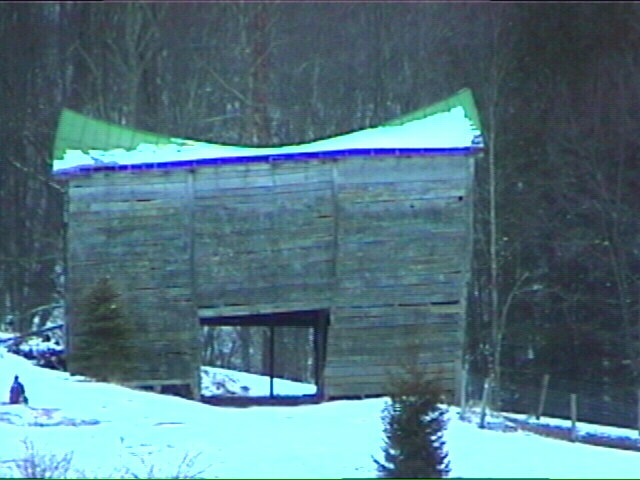 ---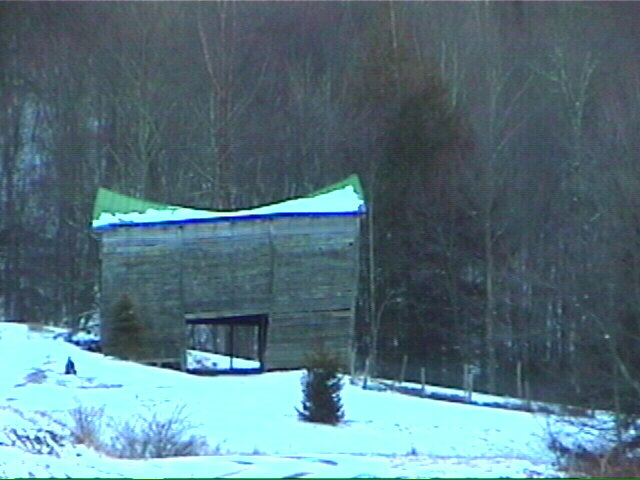 ---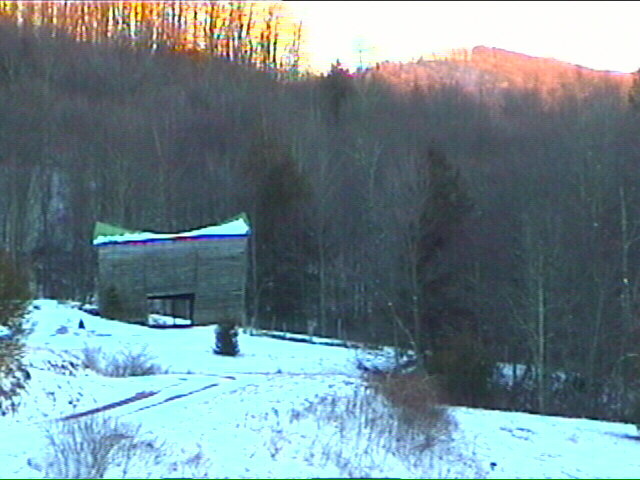 .... a classic Appalachian mountain scene.
---
This is a huge drift that was on the main road to the Ranch just past my mailbox....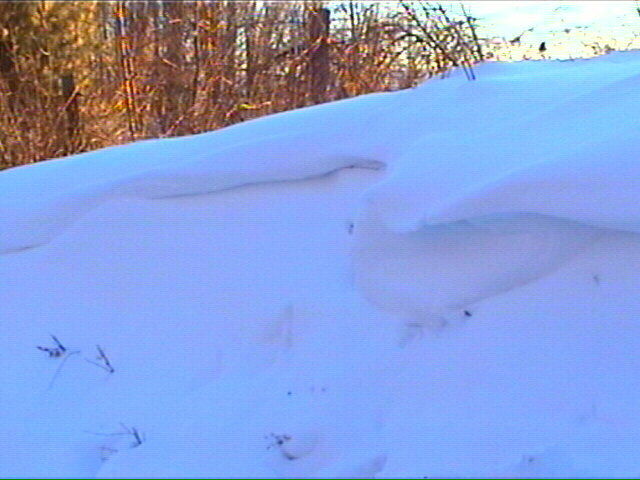 ---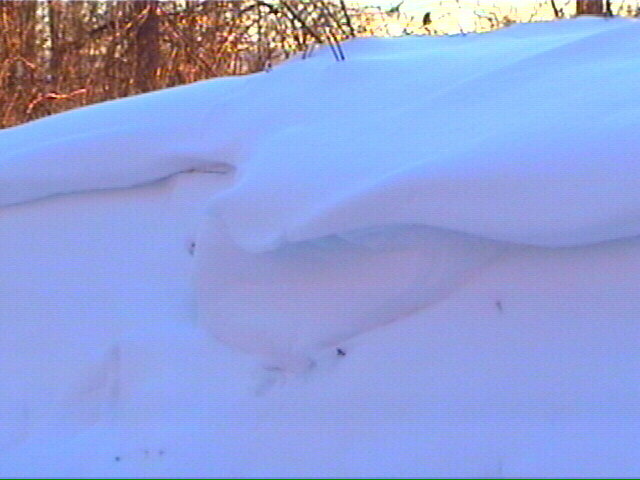 ---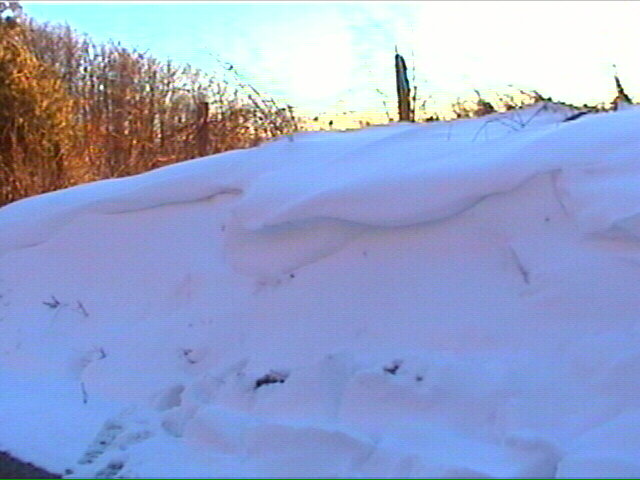 ... I noticed there were footprints in the snow here. Someone had walked up to get a closer look at it. Wonder who??
---
I went up to my hill to check on the weather station. I had to level it up a little bit since the snow has melted from under it's legs.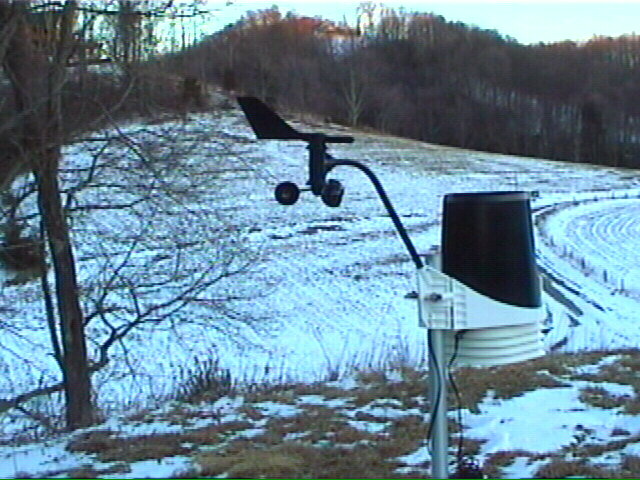 ---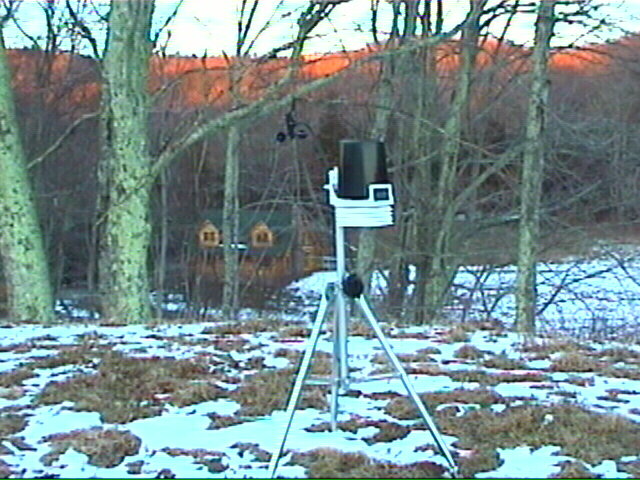 Here you can see the station with the house in the background. The sun has set here but not on the ridge behind the house.
---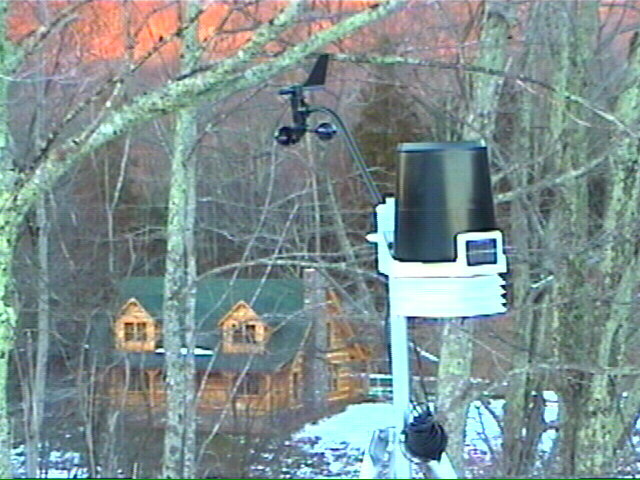 Another station - house shot.