A Sunday in Auburn, February 4, 2007
These are some photo's I took today from our new temporary home.
---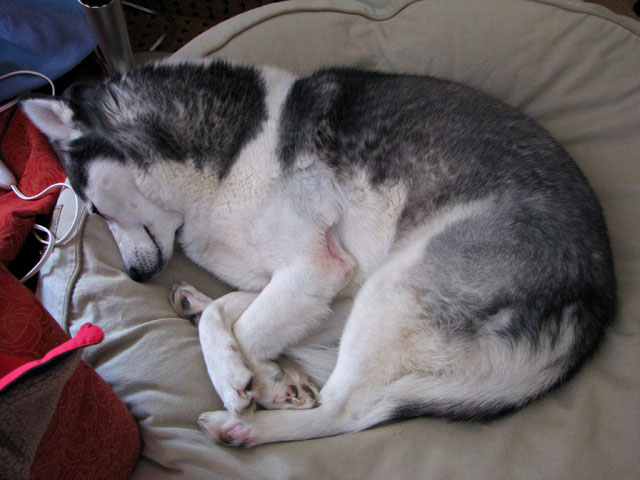 Sugar asleep on her bed this morning. You can see the scar on her leg where the cancer tumor was removed and where she is receiving the radiation treatments.
---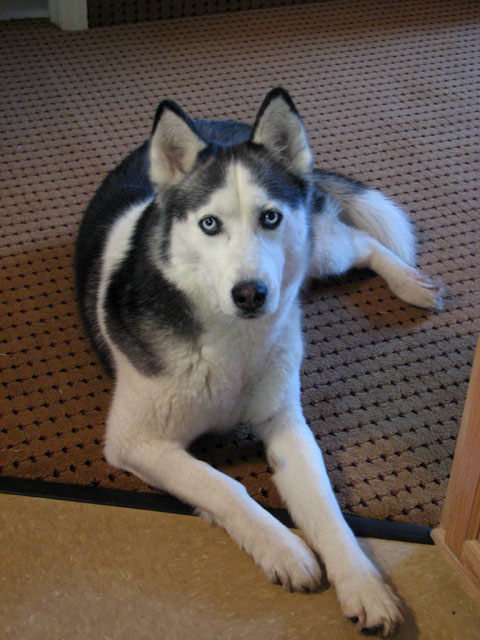 Here she is watching me write this entry.
---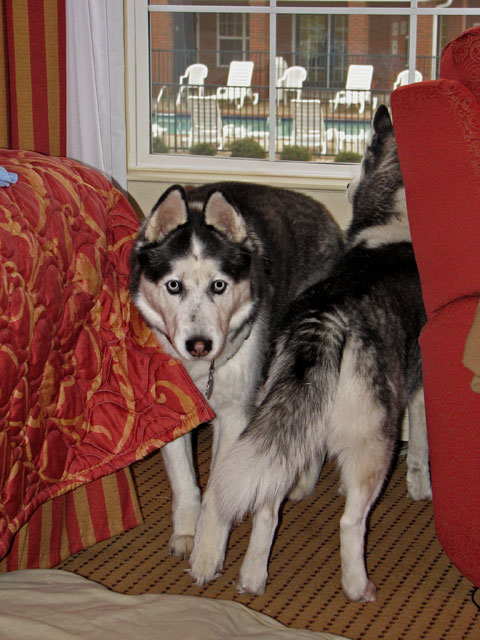 Both Sugar and Bandit have acclimated to their new urban life. One of their new favorite activities is to watch all the activity going outside from their 2nd story window. Here, Sugar is looking out and Bandit has turned around to see what I'm doing.
---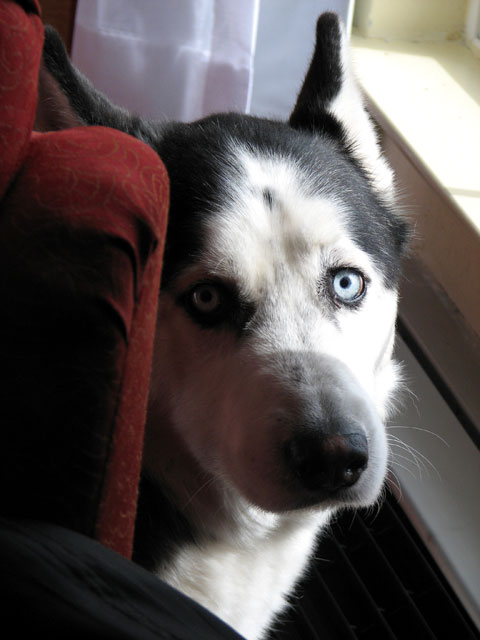 Here is Bandit looking around a chair this morning.