The Night Before Christmas, 2003
Christmas is a very special time at the Ranch. You can feel it in the air. Cold, crisp, snowy days. A warm fire burning. The warm glow of the Christmas lights inside a Log Cabin. My favorite old Christmas carols playing. Plenty of food to eat...
These are some scenes from my house on the night before Christmas...
---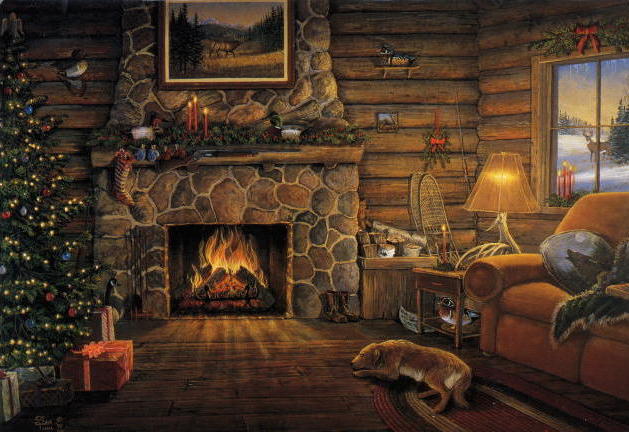 This was going to be my Christmas card to send out this year. Unfortunately they arrived too late to send out. When I saw this card I immediately loved it. It kind of reminds me of ...
---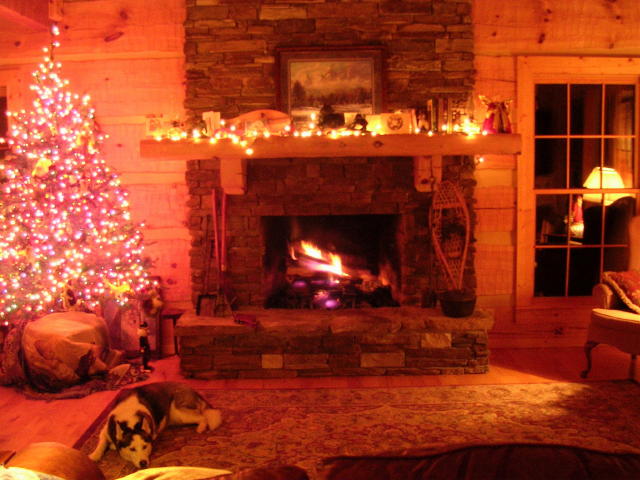 ... home.
---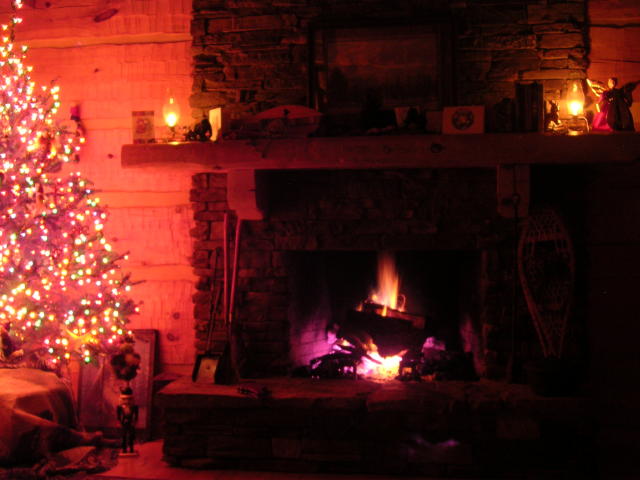 A warm fire is burning.
---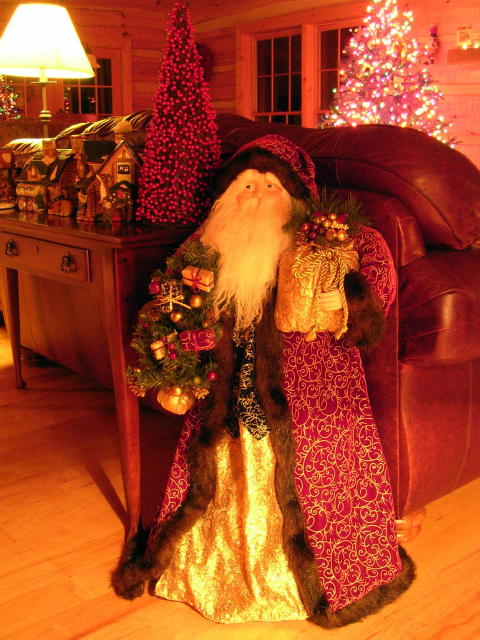 I usually decorate my house a little, but this year I did a little more. My Mother passed away two years ago and I have inherited 1/3 of a huge collection of wonderful things. This year I put a small fraction of them out. Like this Santa. He greets you as you come in the door.
---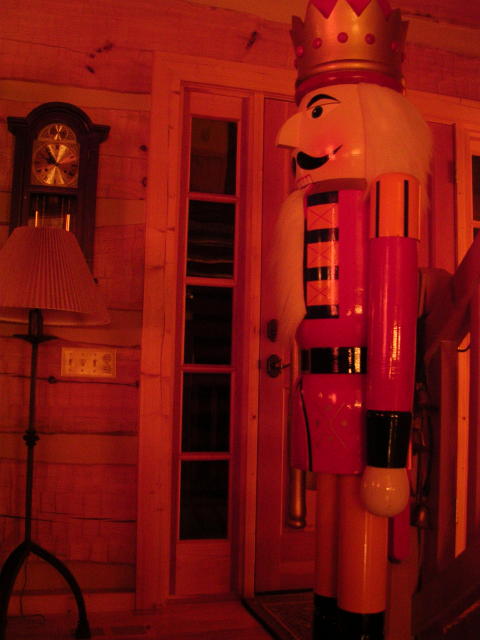 This 6' tall Nutcracker stands guard at the bottom of the stairs.
---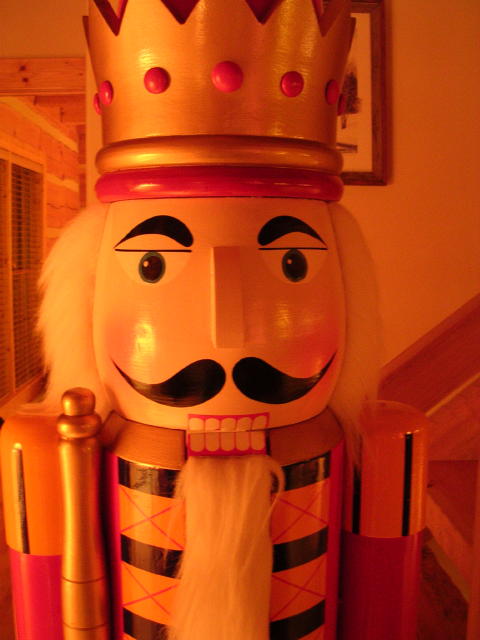 ---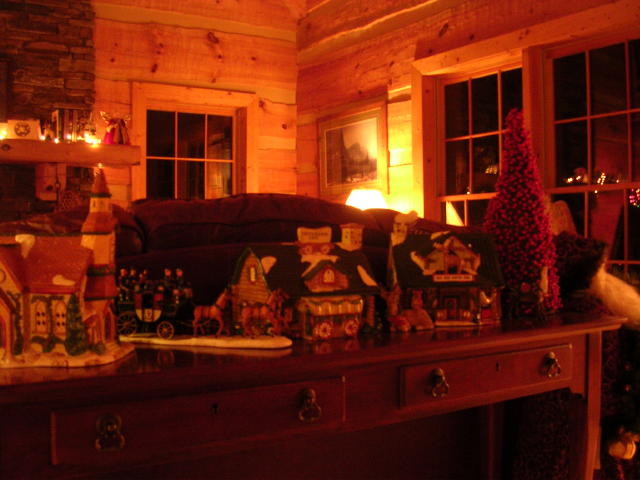 A small Christmas village....
---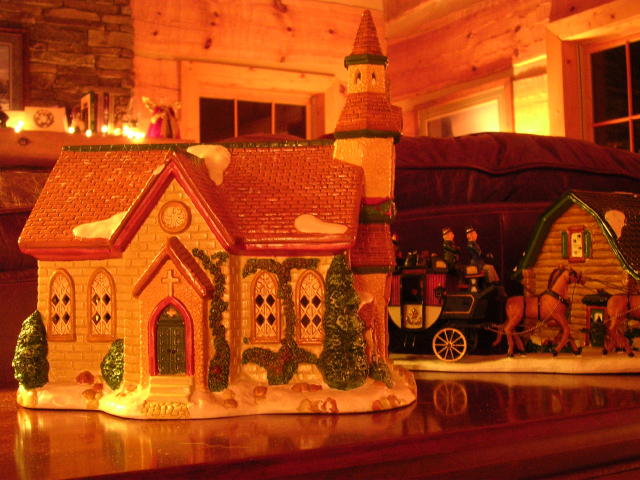 .... with a church ...
---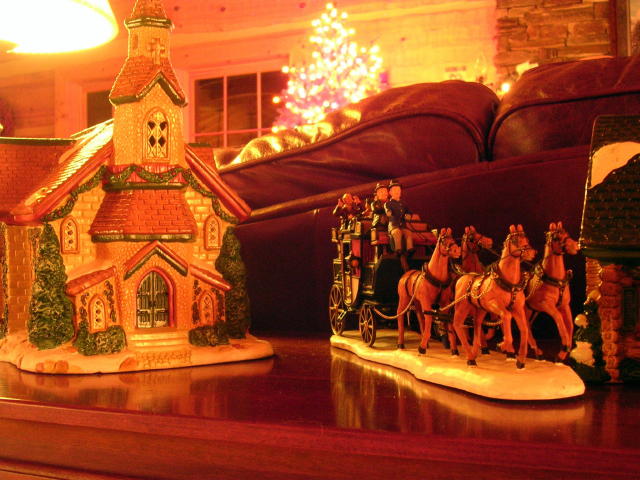 ---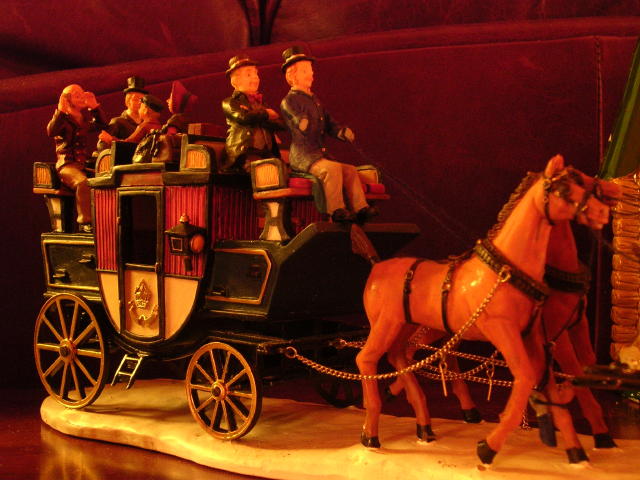 ---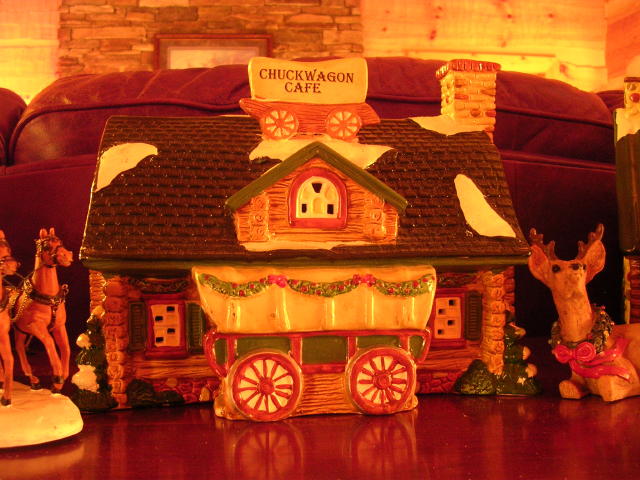 ... what village could be complete without a log cafe....
---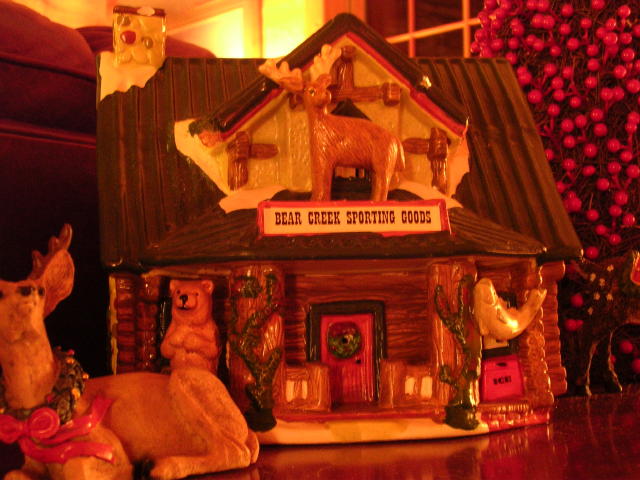 ... and a log sporting goods store!!...
---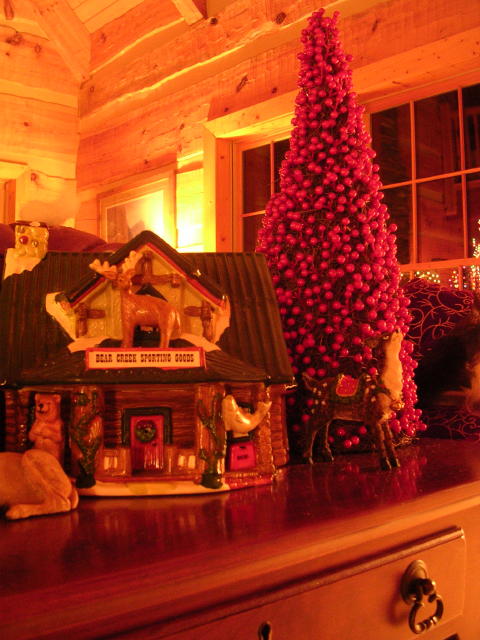 ---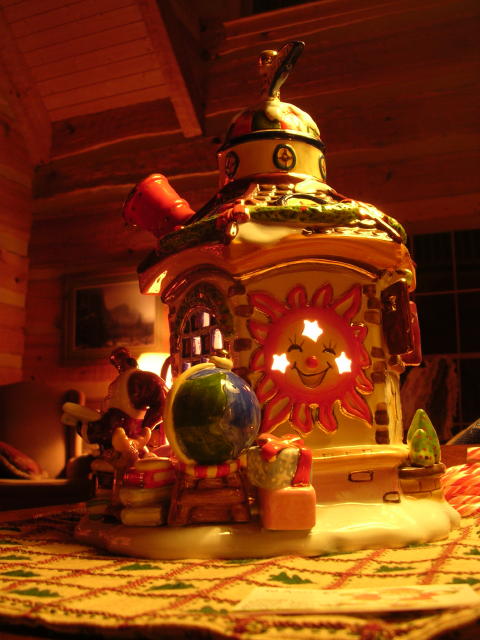 ... I also have a new gift this year....
---
...an Observatory at the North Pole....
---
... where Santa looks up at the heavens too.
---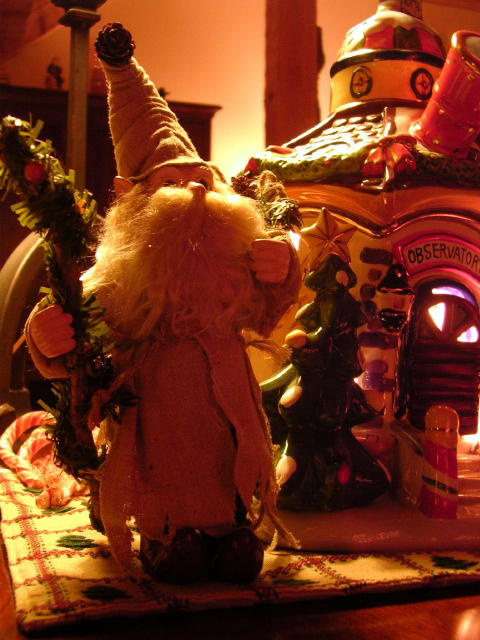 ---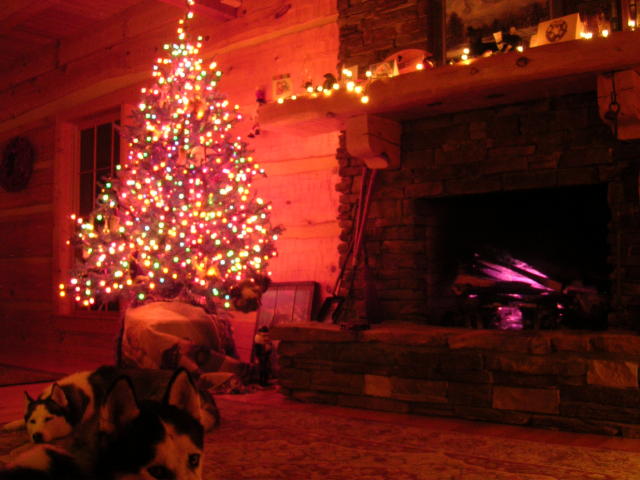 ---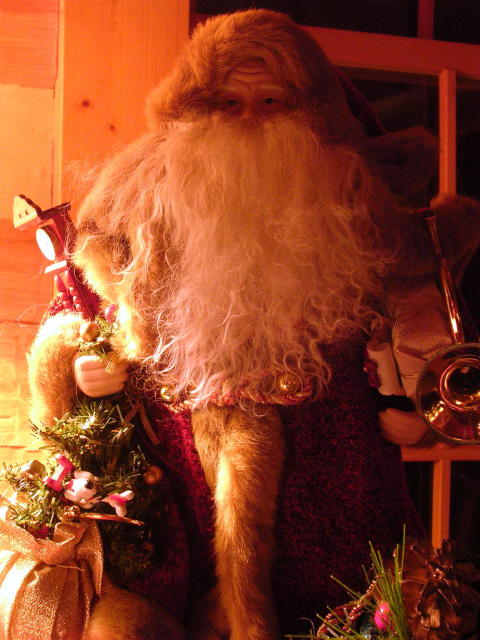 ---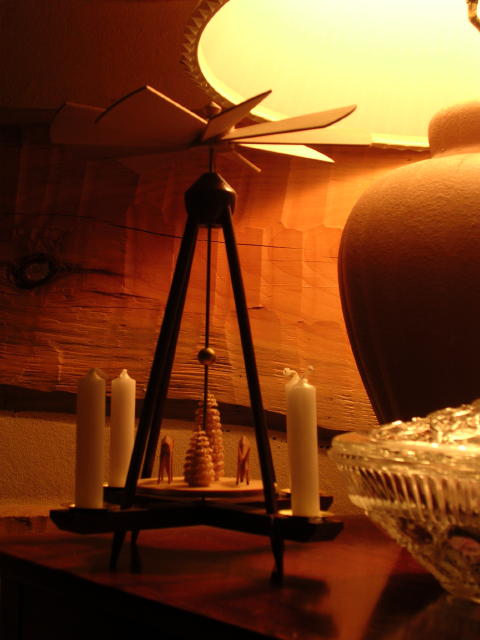 ---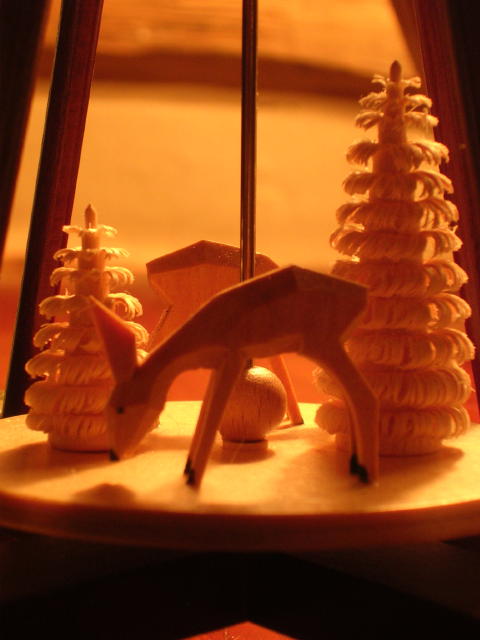 ---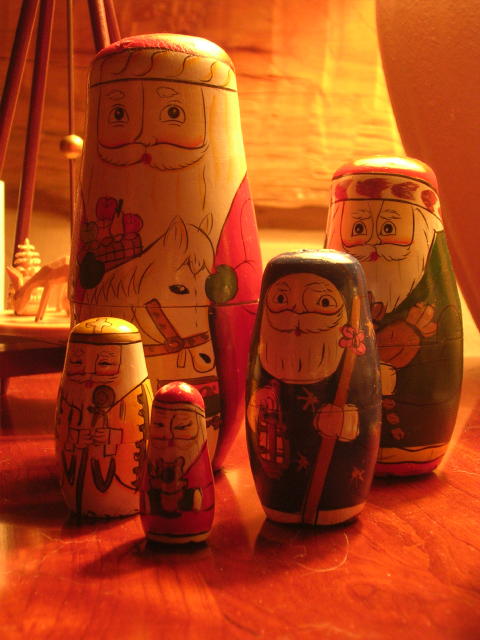 ---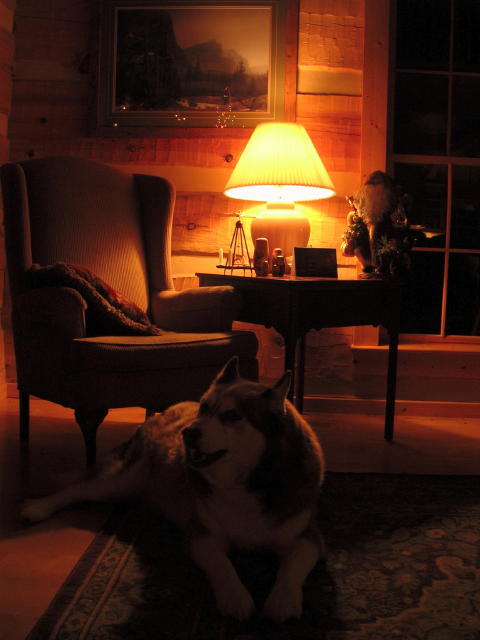 ---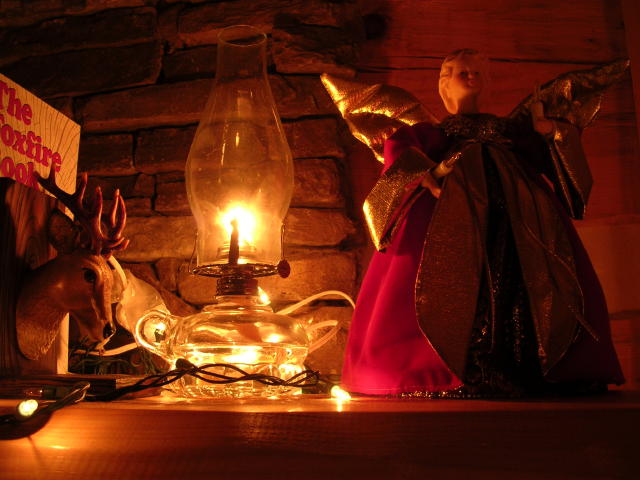 ---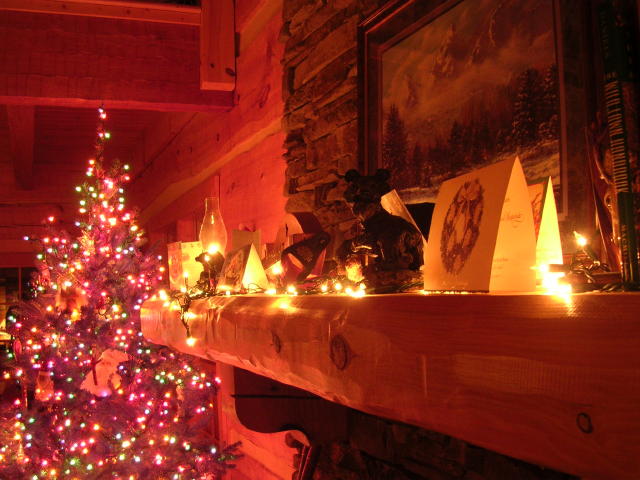 The mantle is full of Christmas cards...
---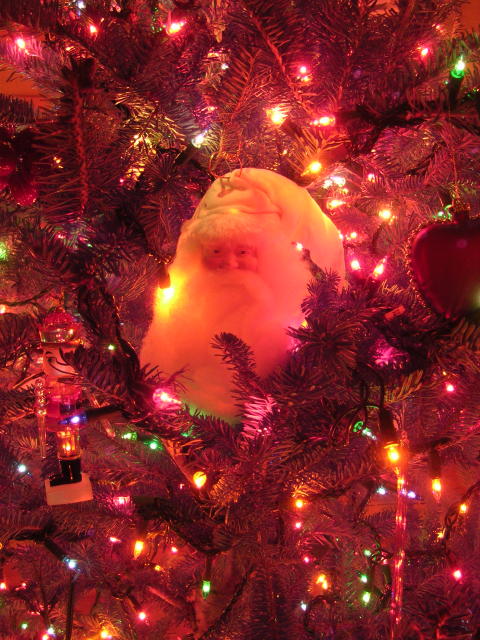 ... and the tree is full of ornaments....
---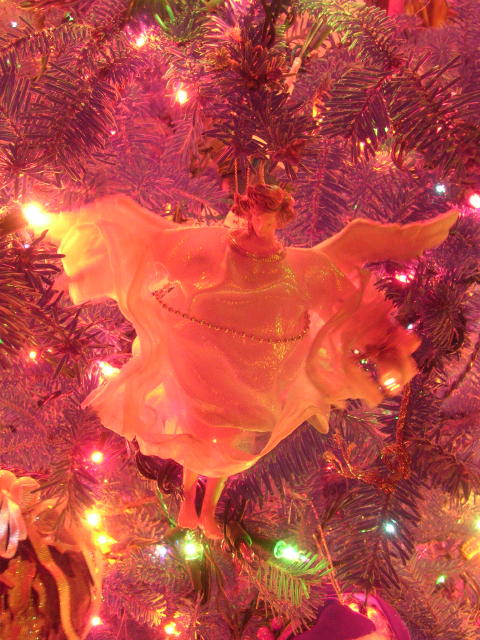 ---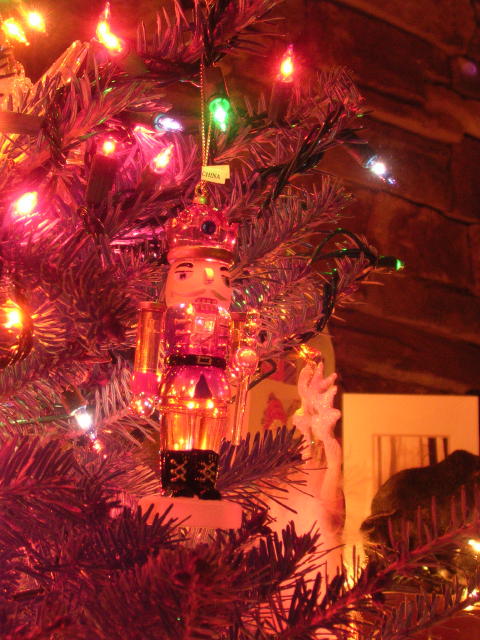 ---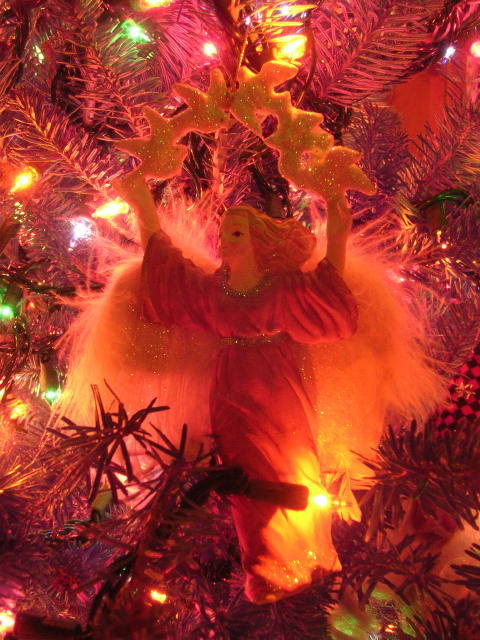 ---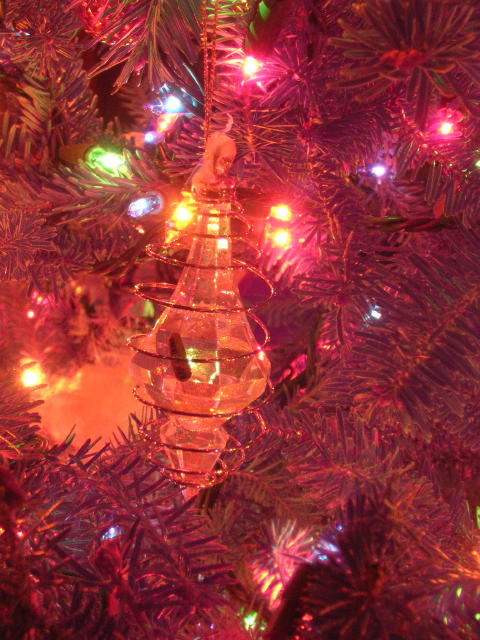 ---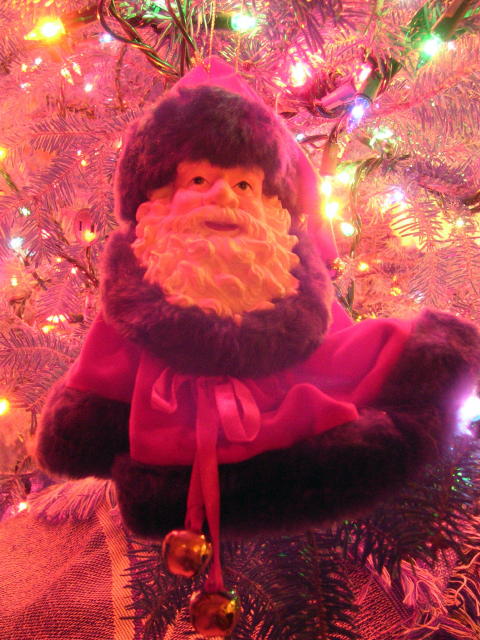 ---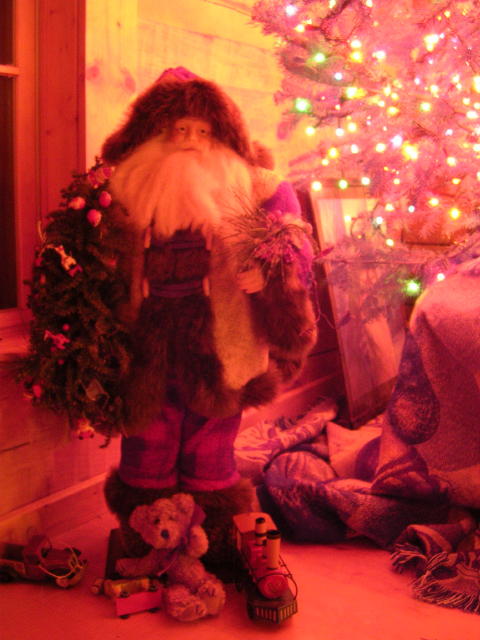 This woodsy Santa in his fur coat and fur boots is carrying a fresh cut Christmas Tree and a whole sack full of toys.
---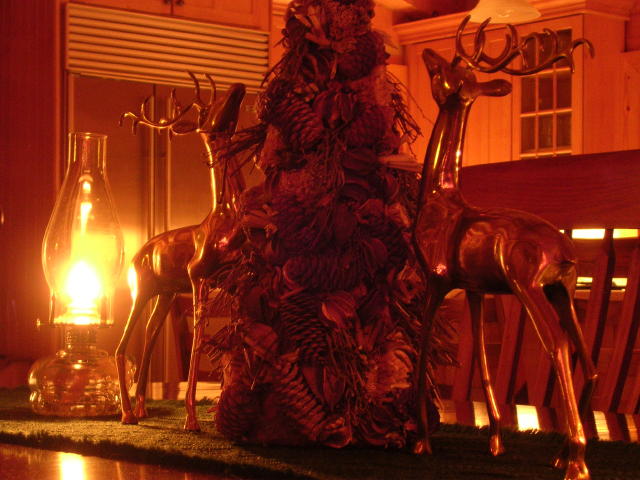 Here's more from the rest of the house... deer on the dining room table...
---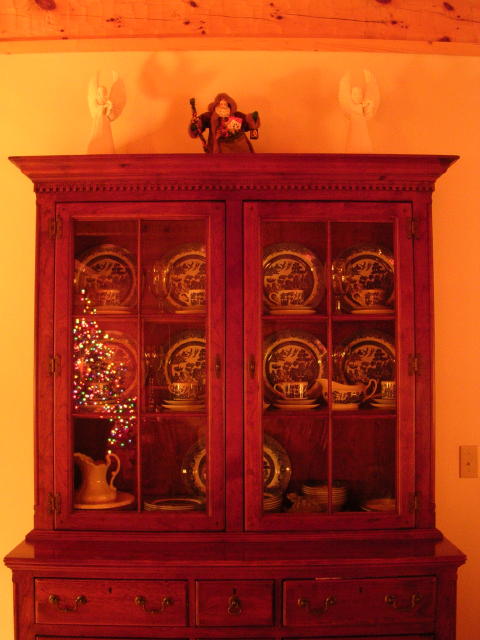 ... a Santa flanked by Angels on the hutch...
---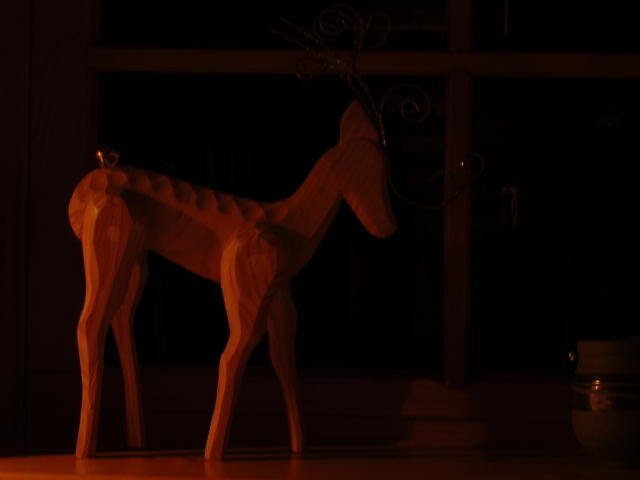 ... deer ...
---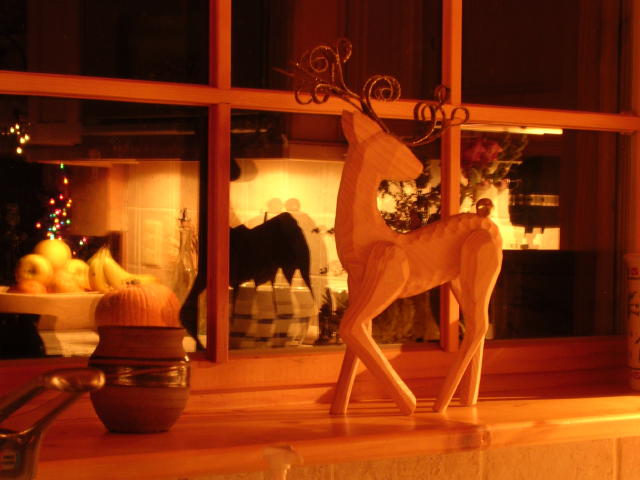 ... in the kitchen windows...
---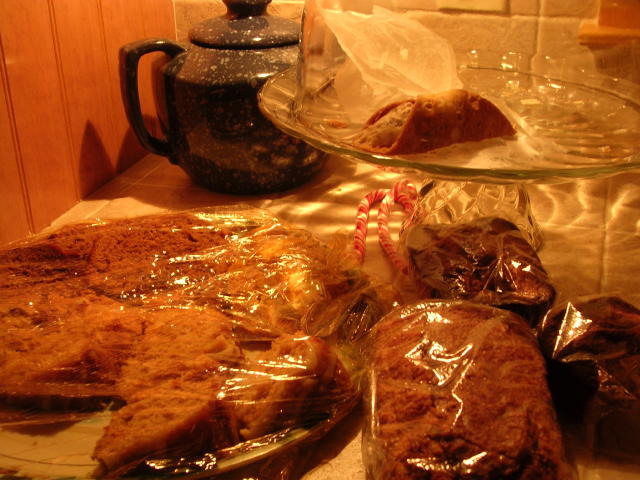 ... and lots of cakes and sweets to eat!
---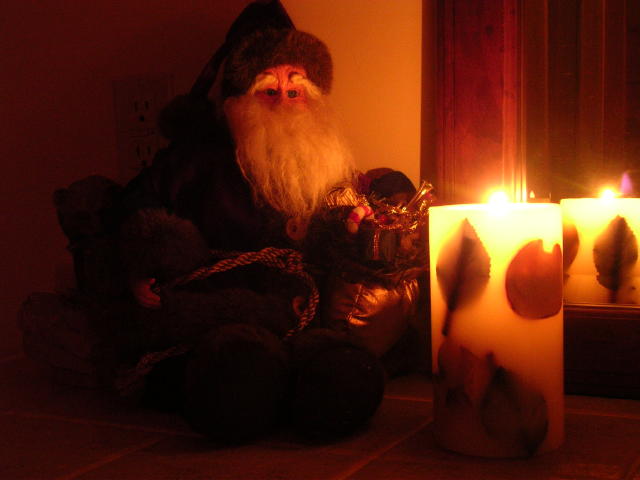 A Santa by the bathroom sink...
---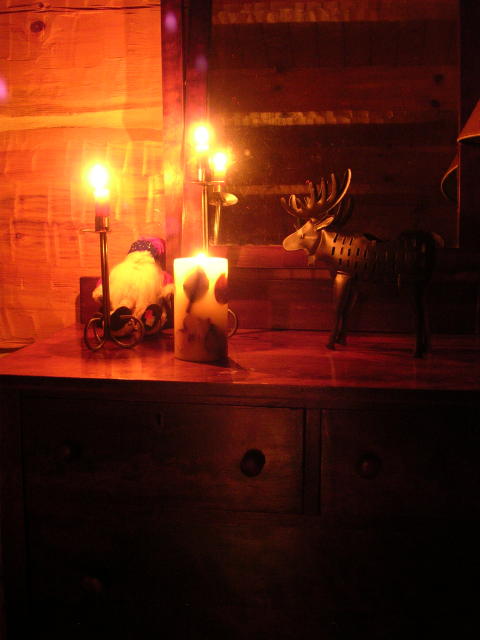 ... and on my dresser
---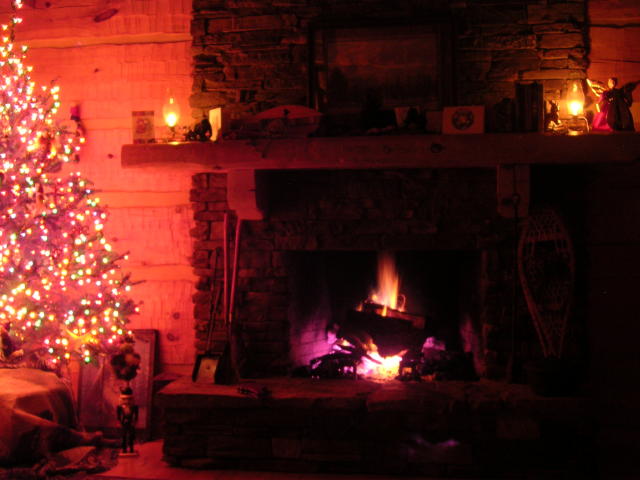 It's hard to stay away from the fire and the tree...
---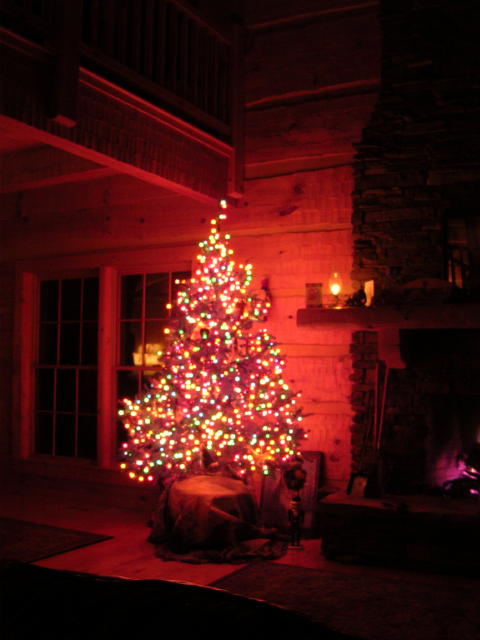 ... it makes the whole house glow.
---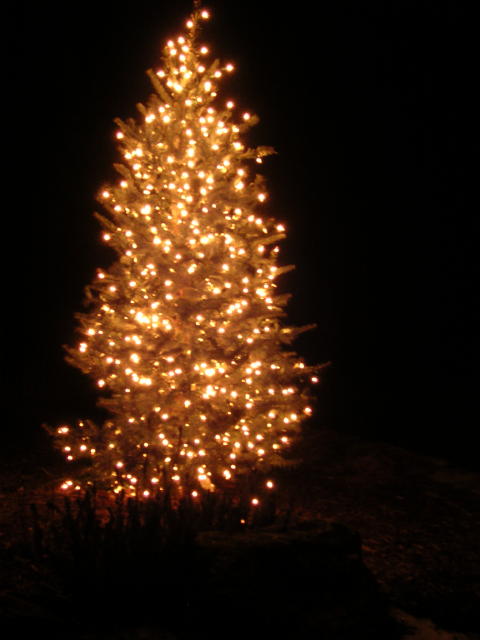 Outside it is cold! You can smell the snow and the smoke from the fireplace... here a frosted Balsam glows...
---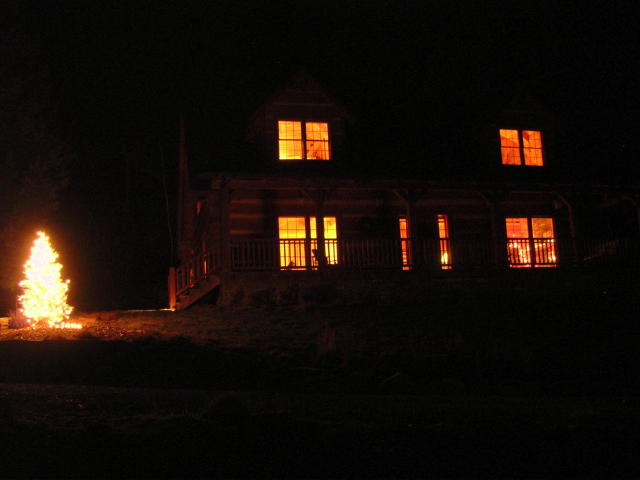 ... while the house glows warm inside.
---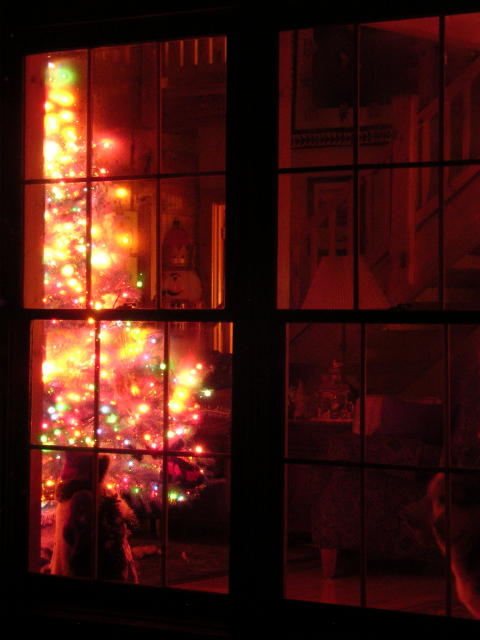 Looking in... Timber looks out the dining room window.
---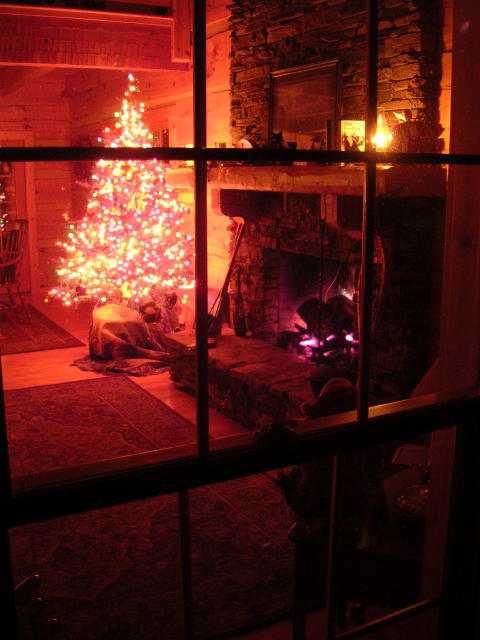 And finally, a look in from the front porch.
I hope everyone has a wonderful Christmas and a Happy New Year!