Typical Fall Weather - Week of November 18, 2000
It has been a misty, foggy and cold week. Great for working! The weather forecast is calling for Snow on Sunday and the Ranch seems to be expecting it...
---
The following misty photos are from Friday the 17th. It is foggy at the Ranch a lot. Of course I love it...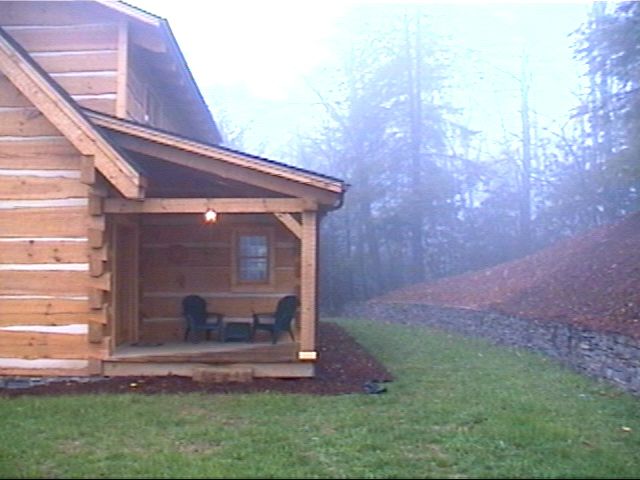 ---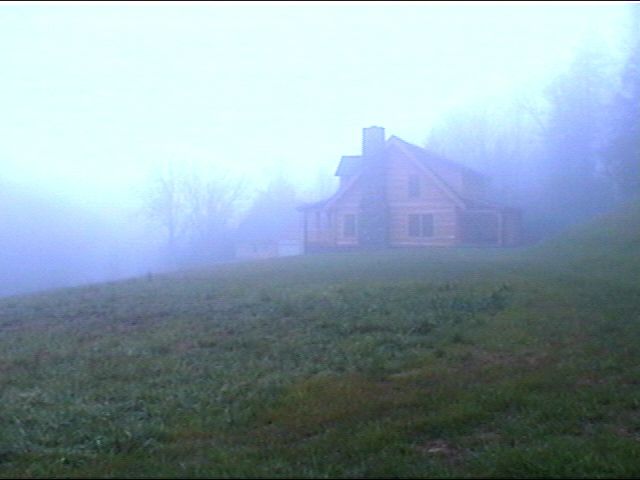 ---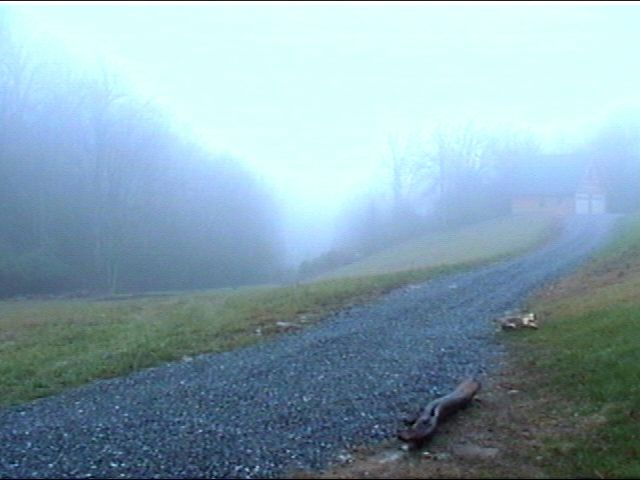 ---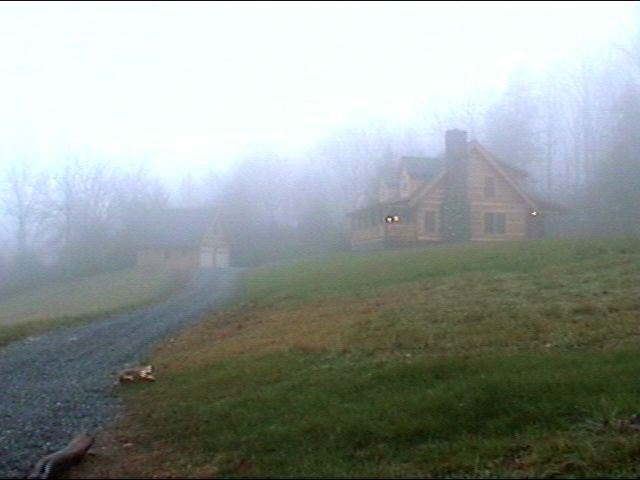 ---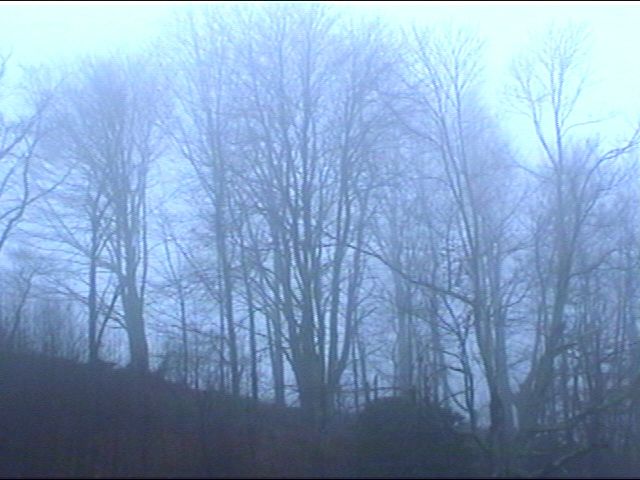 ---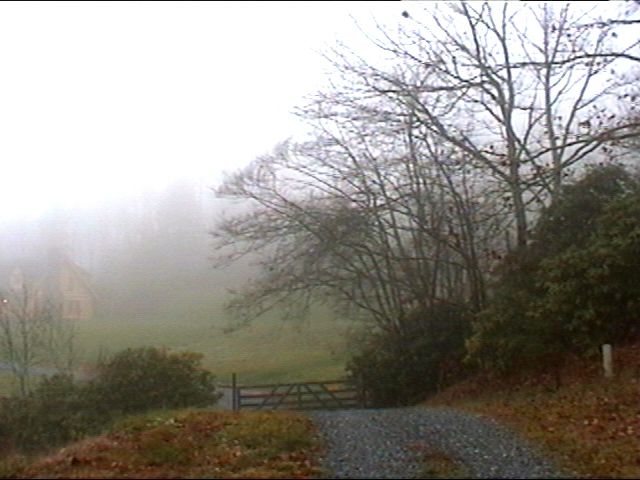 ---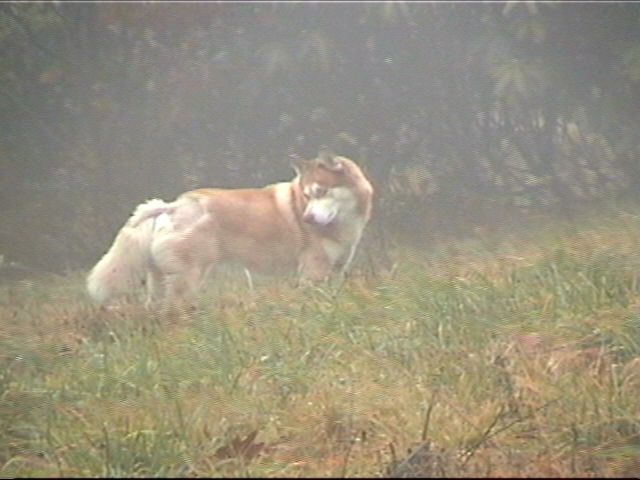 ---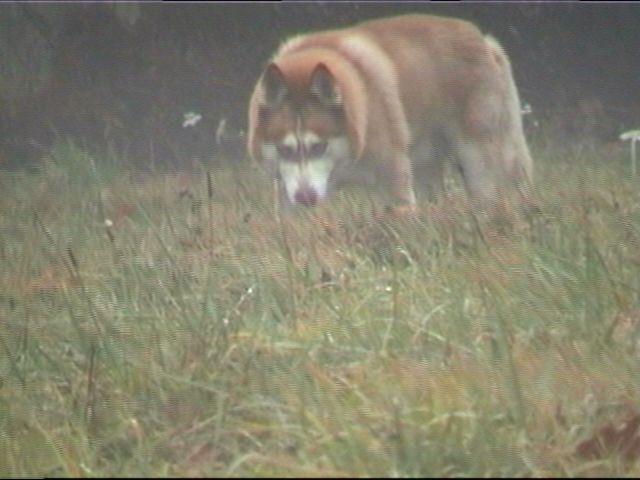 Timber out hunting mice
---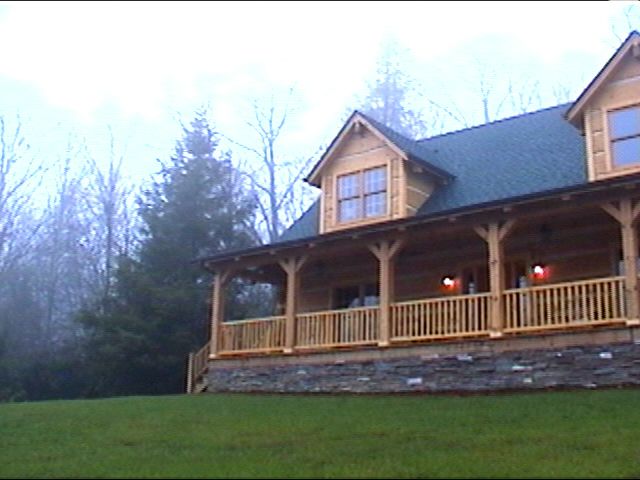 Some close ups around the house
---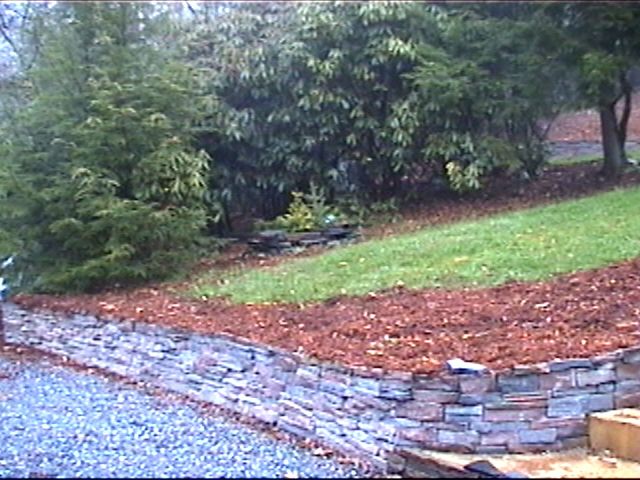 One of the front walls
---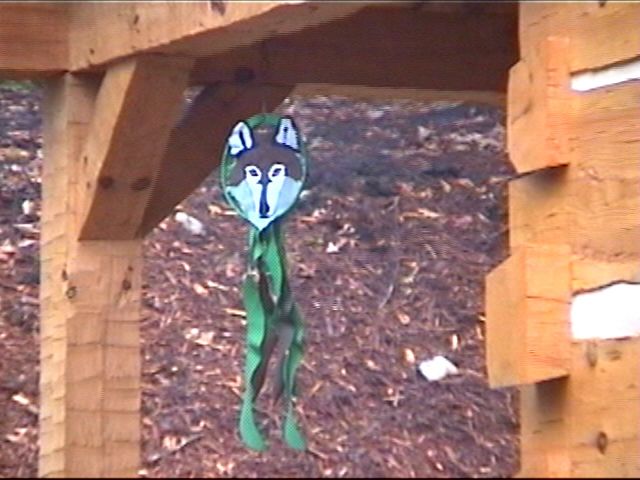 ---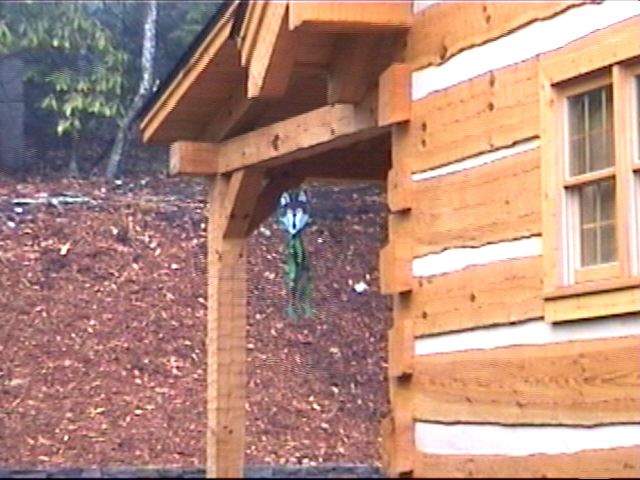 My wolf flag on the back porch
---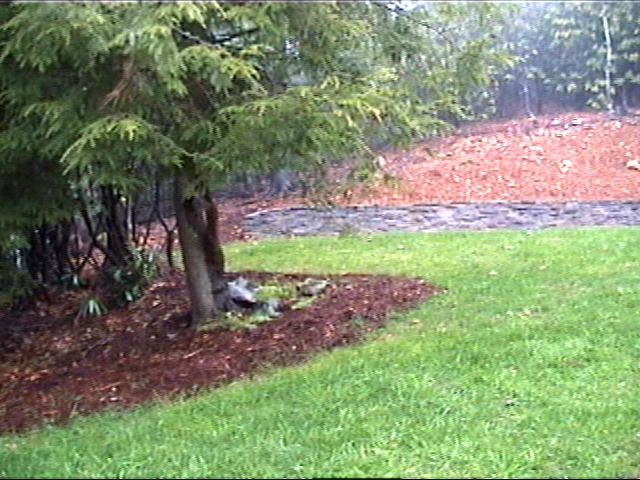 The yard is in pretty good shape as winter comes on. I'm very glad to be out of the MUD!
---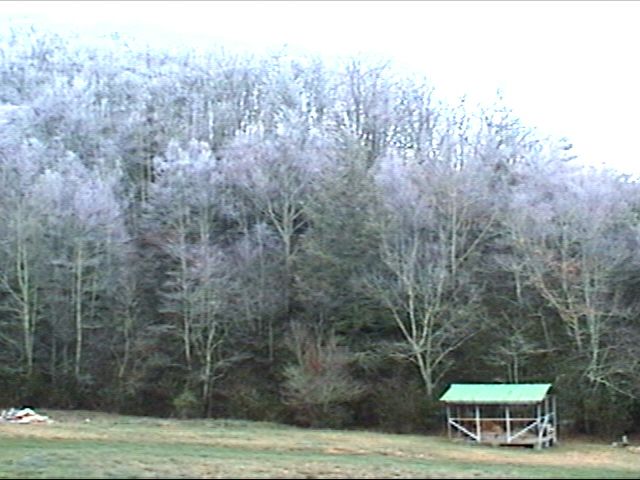 These are from Saturday the 18th. The fog from yesterday froze on the trees!
---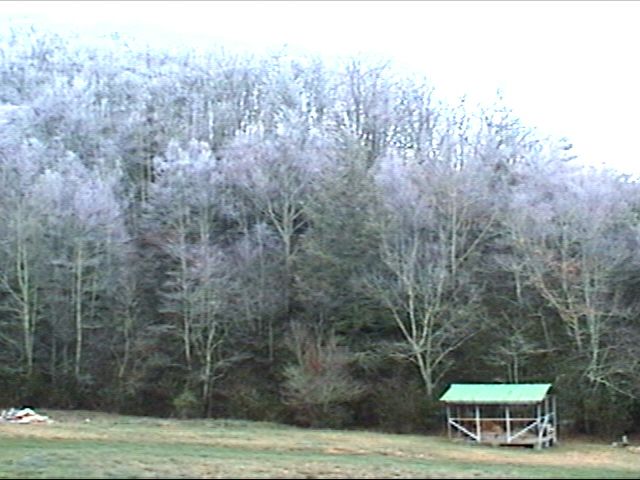 ---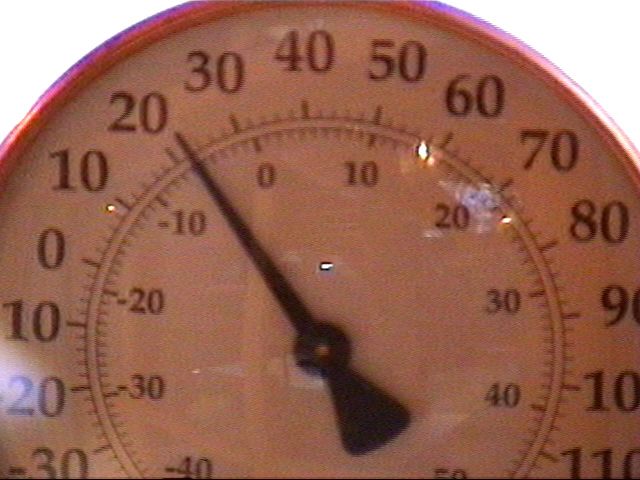 Well, if it precipitates now it will be snow!
---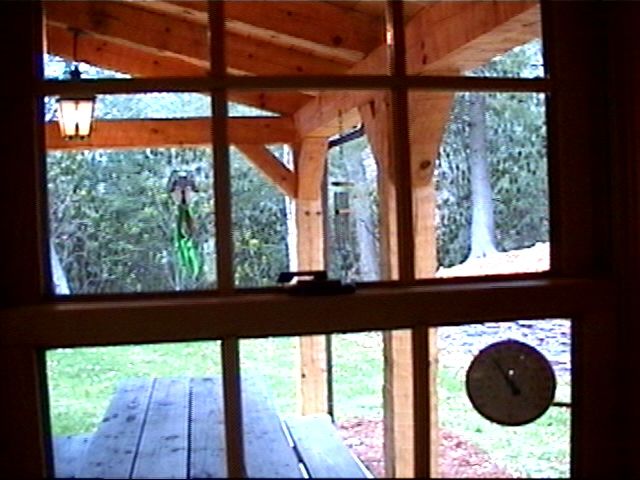 Looking out the kitchen window at the back porch.
---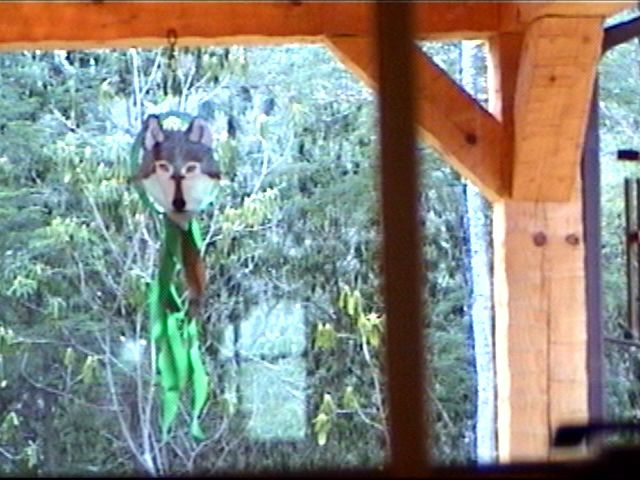 ---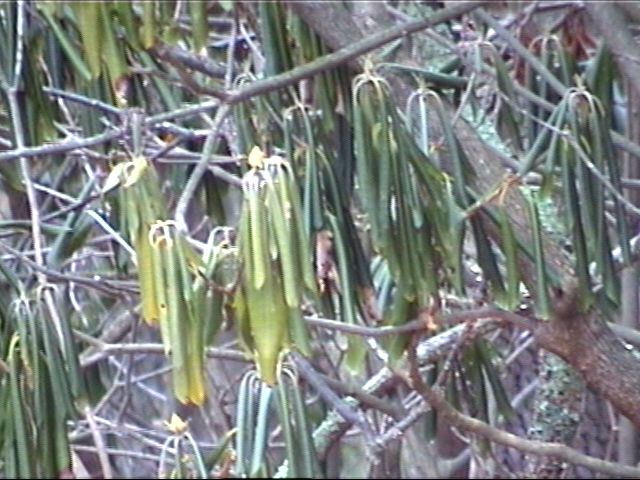 Here's a look at one of natures thermometers. When the temperature gets in the upper twenties the Laurel (or Rhododendron as flatlanders call it) leaves curl up. As it gets colder the leaves curl up tighter and tighter. When I wake up the mornings now, I don't even have to get out of bed to see what the temperature is I just have to glance at the laurel leaves to know its cold!