A Snowy November Day, November 17, 2002
Well, we've started to getting a few snows. This is a few shots of Timber and Sugar out and about on a late snowy November evening.
---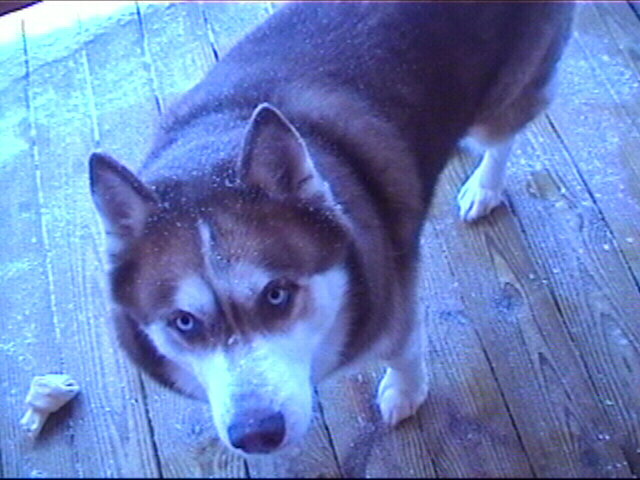 Timber looking up at me saying "Quit filming and lets go!"
---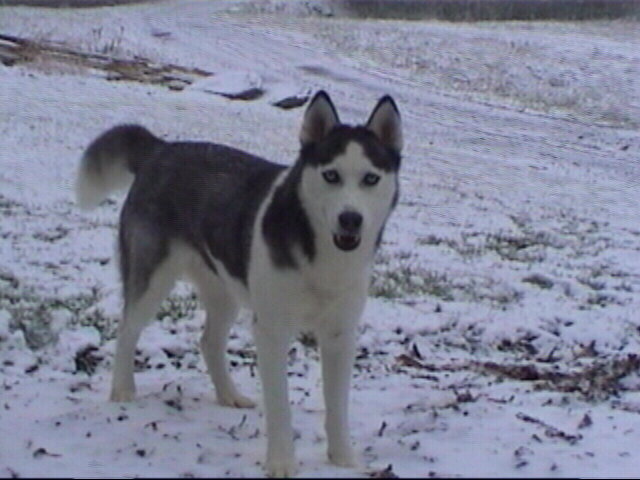 Sugar wanting to play too.
---
Another shot of Timber looking handsome.
---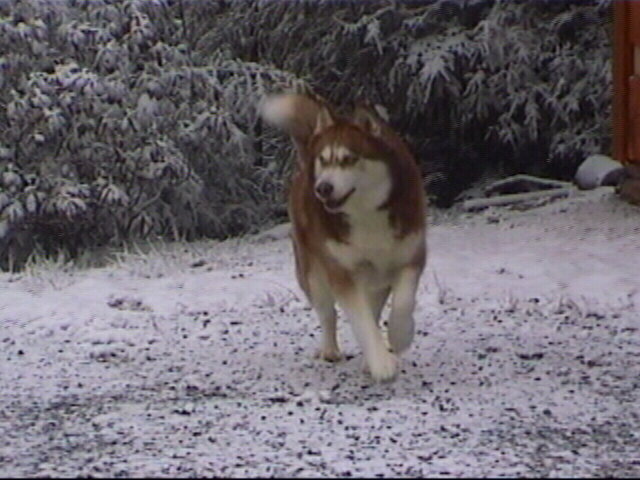 Here he's coming to see what Sugar is up too..
---
---
---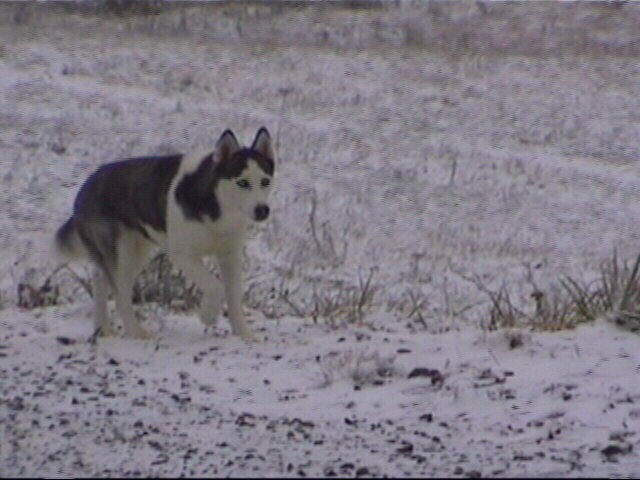 ... she's been stalking up on him!
---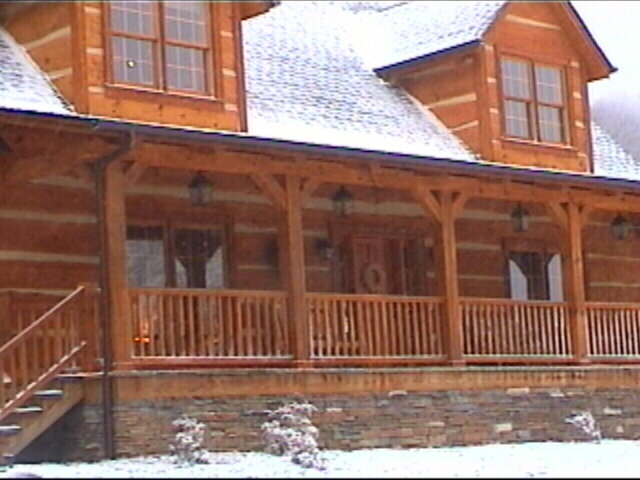 A few shots of the house....
---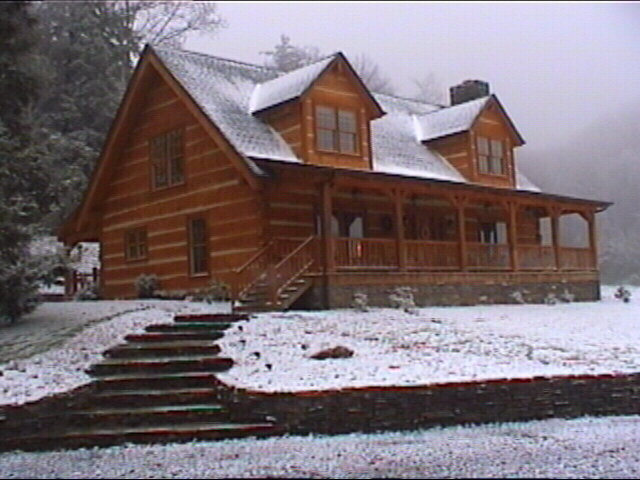 ---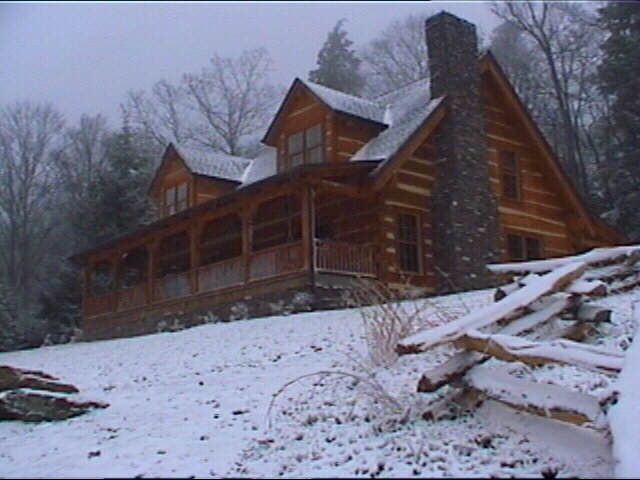 .... the little bit of snow makes everything nice.
---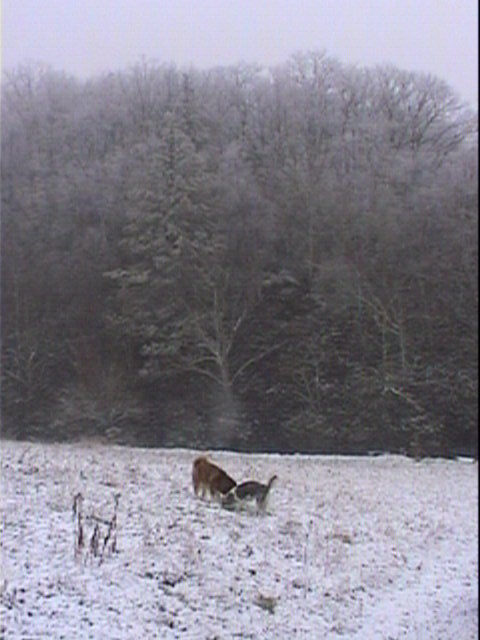 Timber and Sugar are out mouse hunting in the fields...
---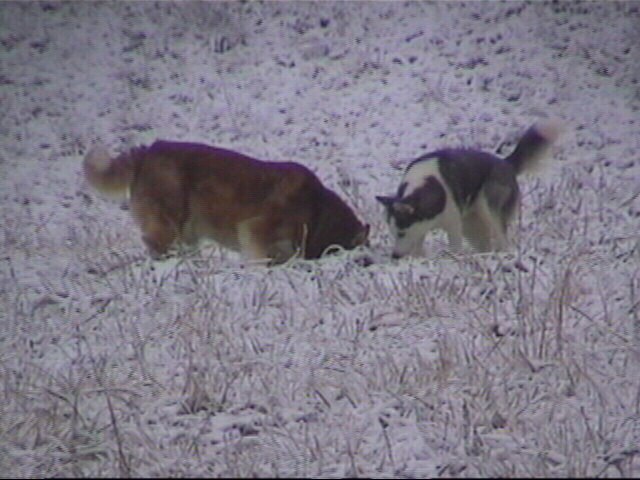 ... I think they have one cornered.
---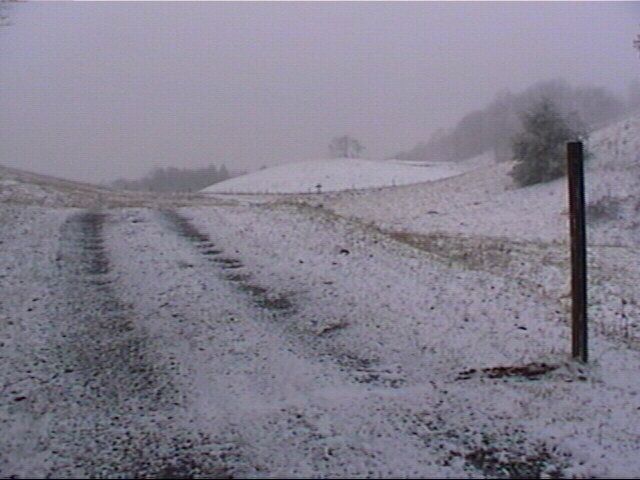 We walked out to the gate...
---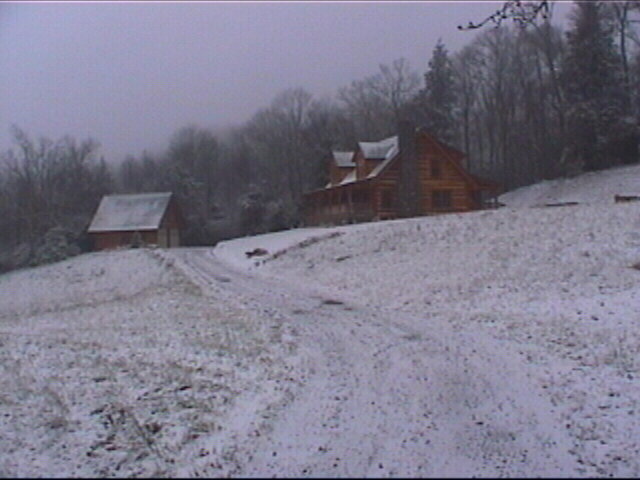 ... and then headed back to the house.
---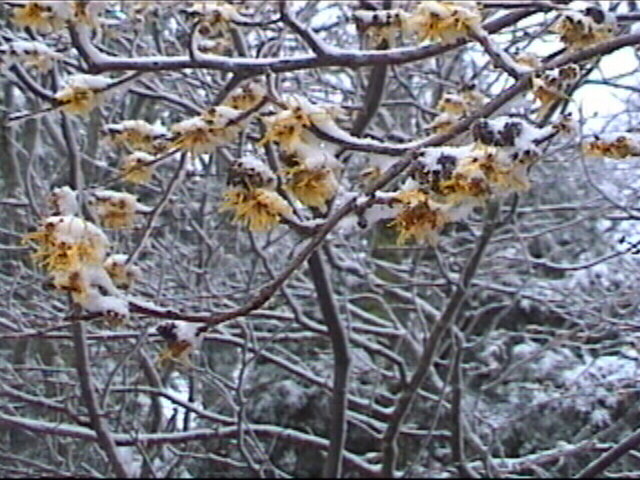 A magical tree. Our ancestors thought there had to be something unnatural about a tree that blooms in the snow, and that is reflected in its name, Witchhazel. It starts blooming, beautiful, delicate flowers in late October. This one is beside my garage.
---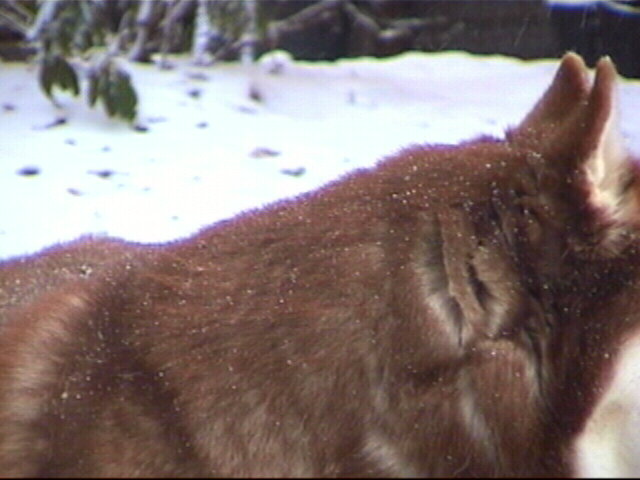 I put this picture in so that you can see how thick and warm Timbers' coat is. It varies from about 1 to 3 inches thick, Snow doesn't melt on him. As he turns his head you can see a little part in the coat. Very thick and soft.
---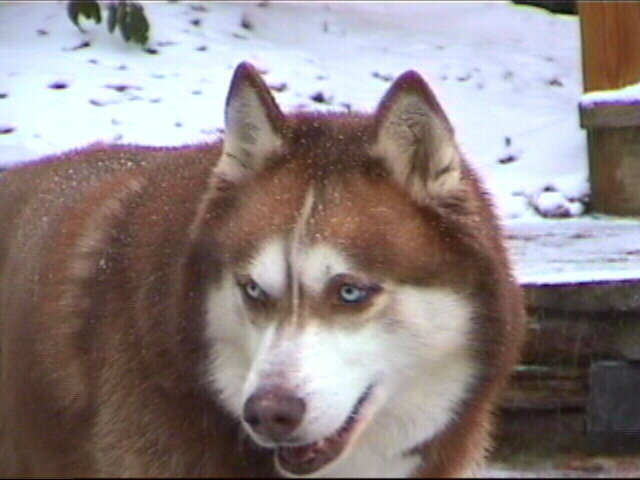 ---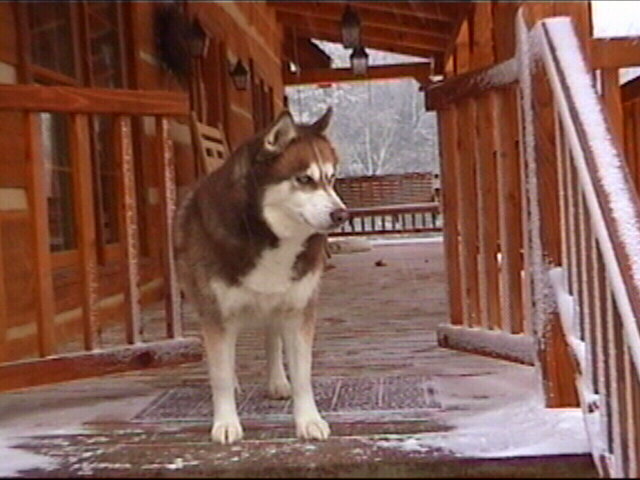 Timber watching Sugar out in the yard.
---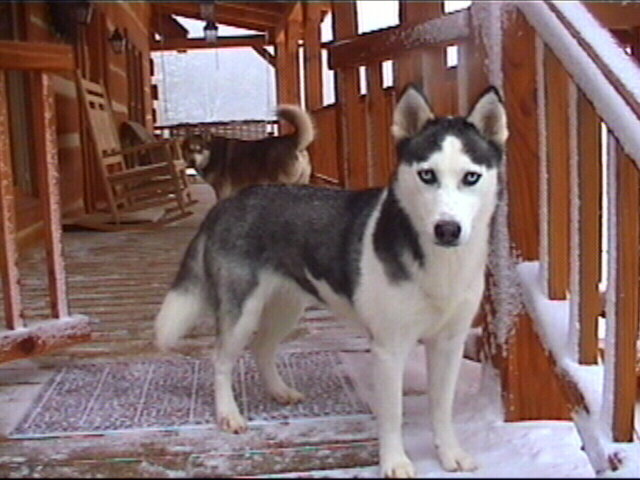 Sugar is not really wanting to go back inside
---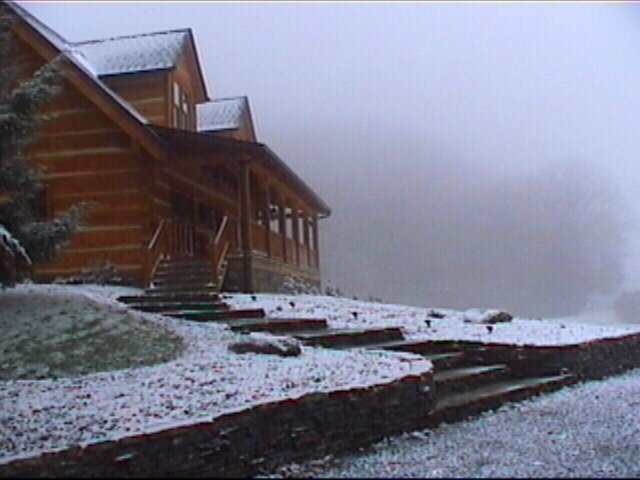 A cold, snowy, foggy Novembers day.