Home at Last - Week of October 14, 2000
Well the time has finally come...
---
Although there is much work still left to do, with the floors finally finished, I'm finally able to move what little furniture I have in. It is nice. This has been a long hard process and unfortunately I'm not finished yet. So, as tempting as it is to relax, every evening and weekend still has to be spent working on the house and the landscaping.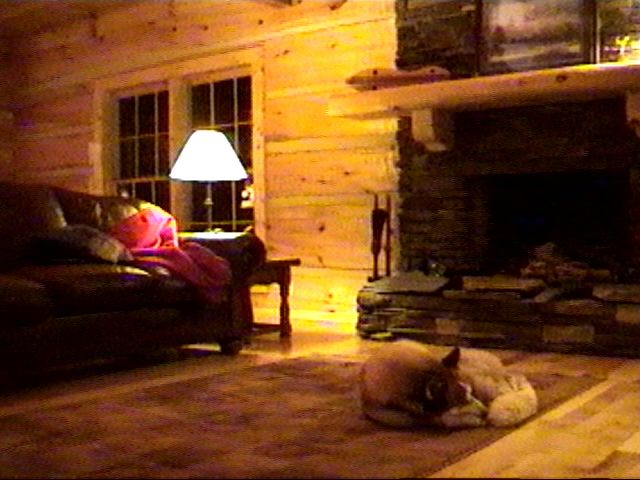 ---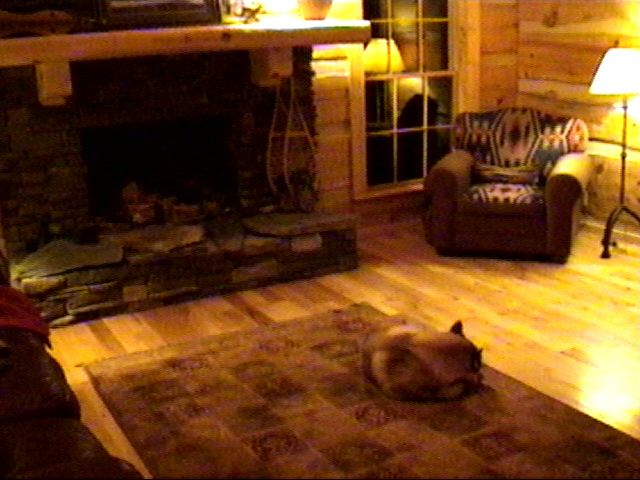 Timber taking a snooze in his new house
---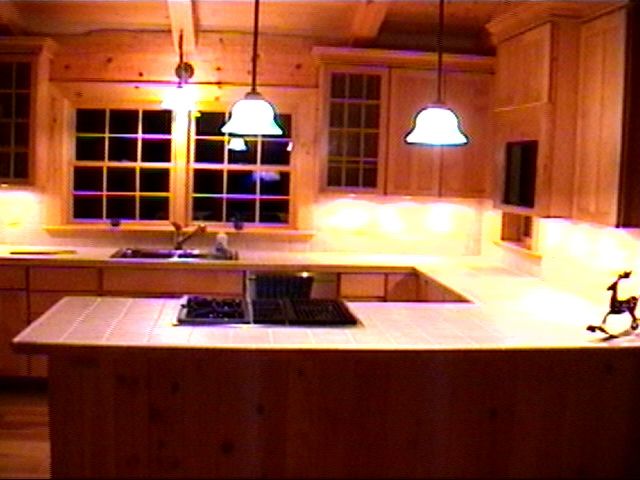 The kitchen is finally finished. Well almost, besides being very undecorated we still need to put the final molding underneath the cabinets.
---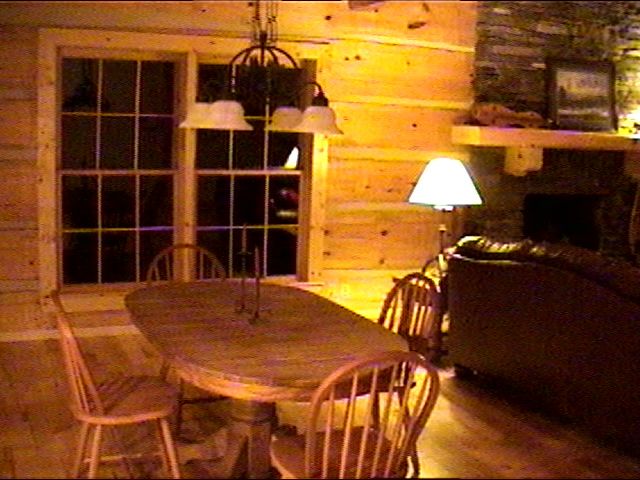 The dinning room. I have my eye on a certain new dining room table.
---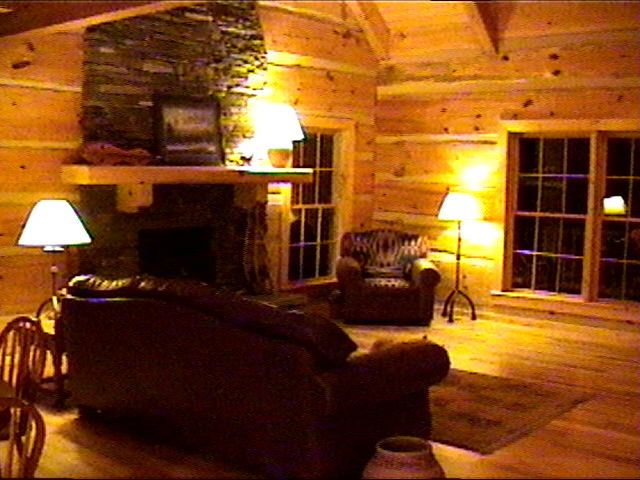 Living room. A little sparse.
---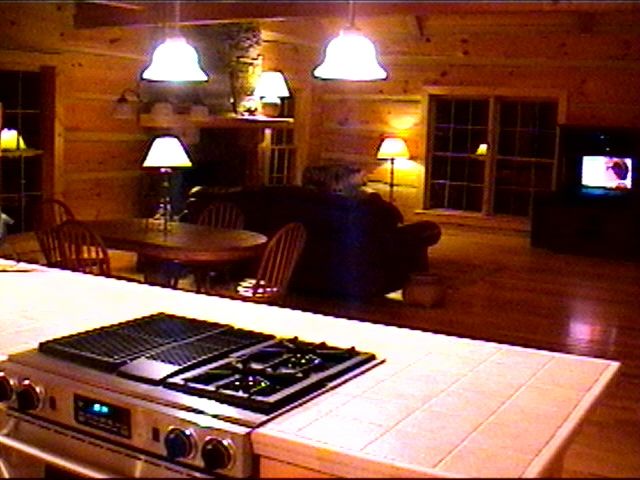 As planned I can cook and watch TV at the same time!
---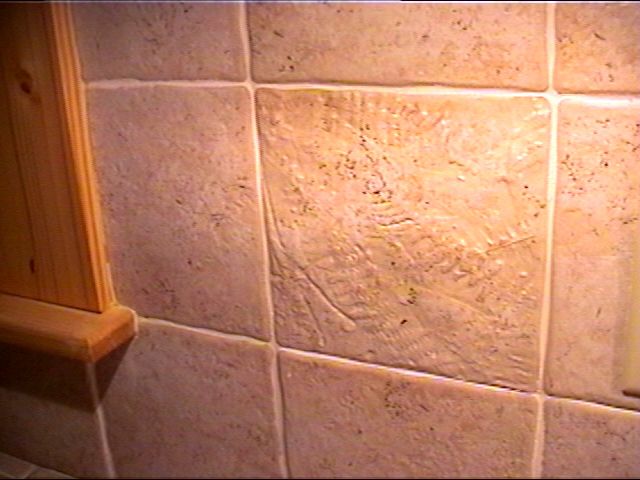 Cool fern fossil tile in the kitchen backsplash.
---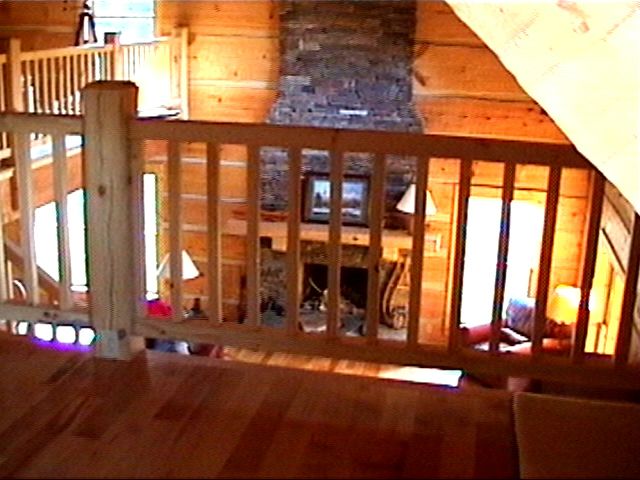 View of the living room from my bed
---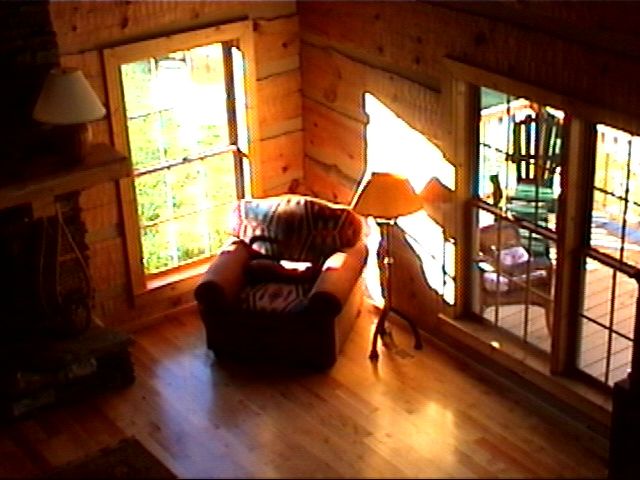 ---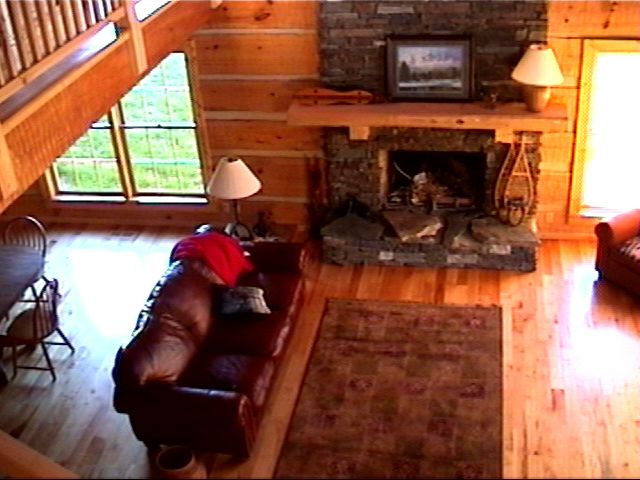 The living room
---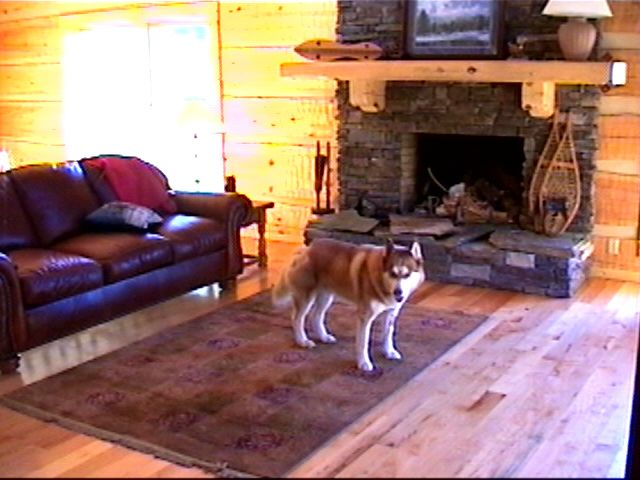 Timber thinking, "Hasn't this guy take enough video yet?".
---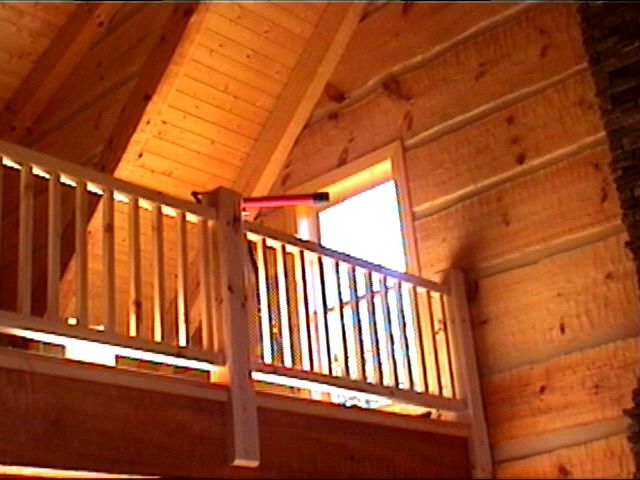 My office window.
---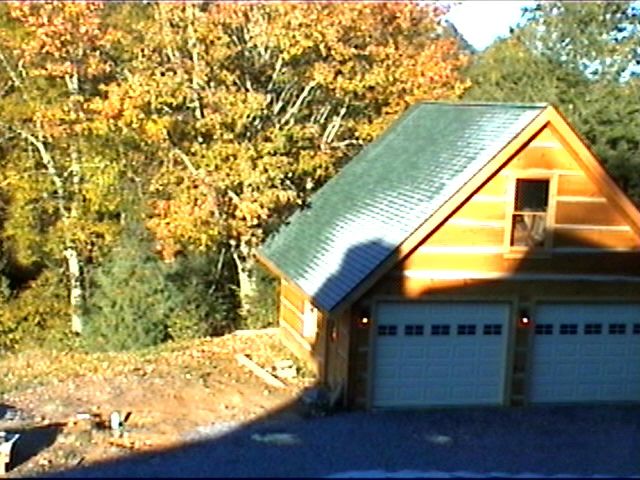 There was a heavy frost on the house and garage this morning. Here the sun has melted most of it off.
---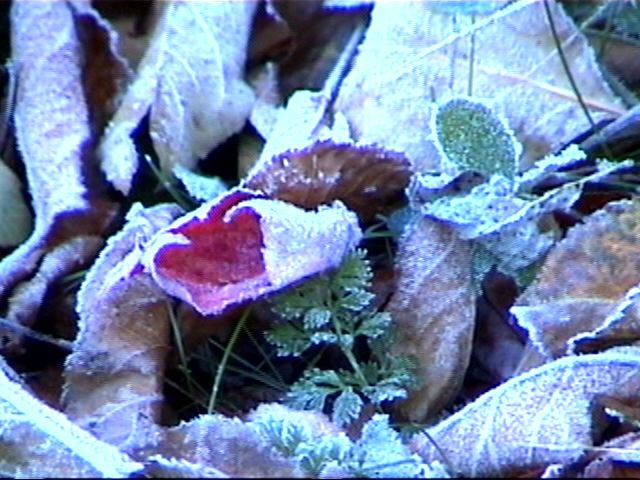 Some frosted leaves
---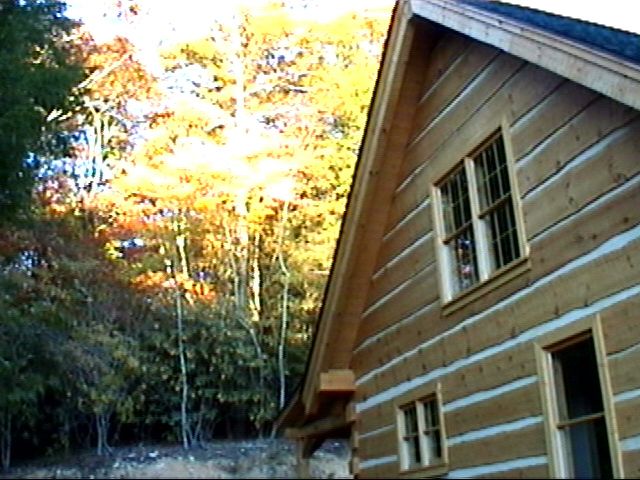 The trees behind the house are still beautiful. Although washed out in this video.
---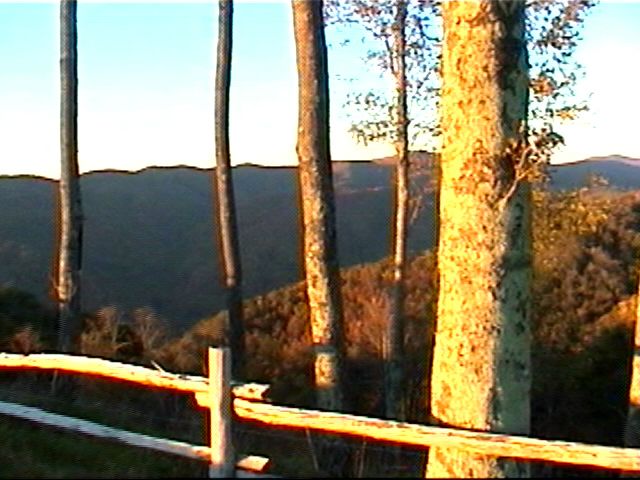 The view from the mountain top.
---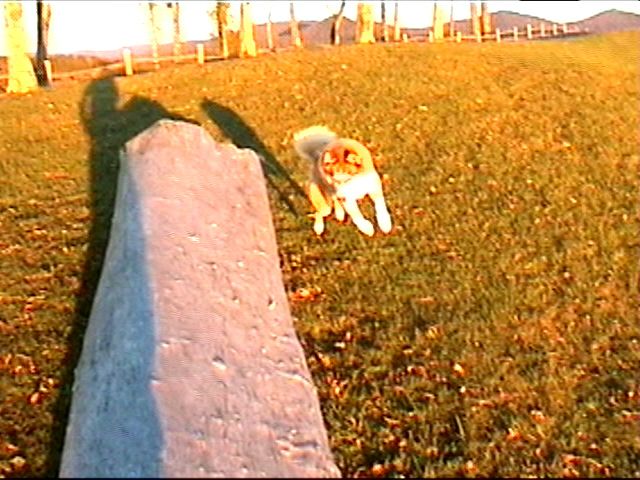 Timber flying though the air, chasing a mouse he ran out the hollow log.
---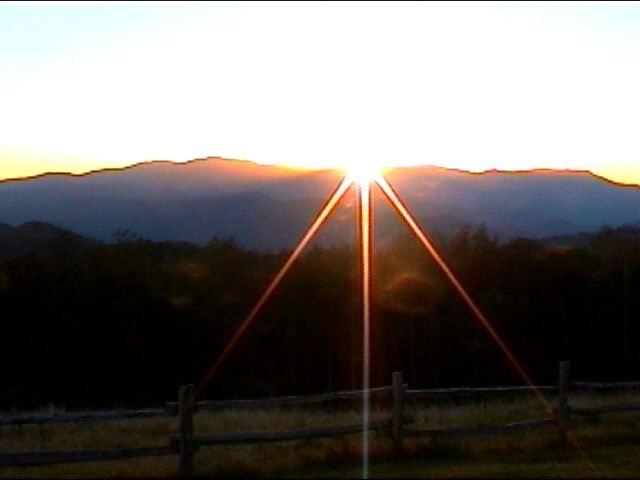 Another great sunset over the Smokies.. going...
---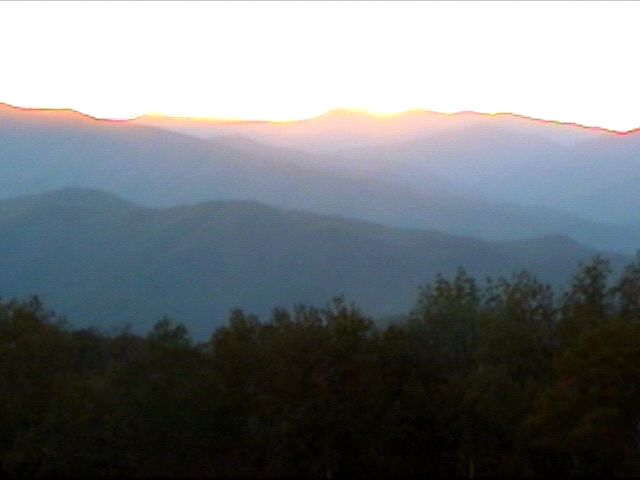 ... going ...
---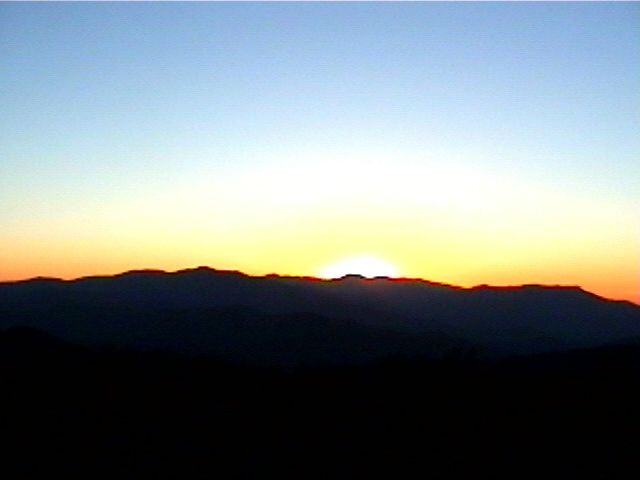 ... gone. Just extreme quite and stillness left.