The works go on.... Week of September 2, 2000
A lot has changed since my last entry from July. I now have all the utilities hooked up and after I finally got the gas company to certify my gas lines, water heater, and furnace I got my gas turned on on August 13th.... I started camping out permanently August 14th!
Still a long way to go....
---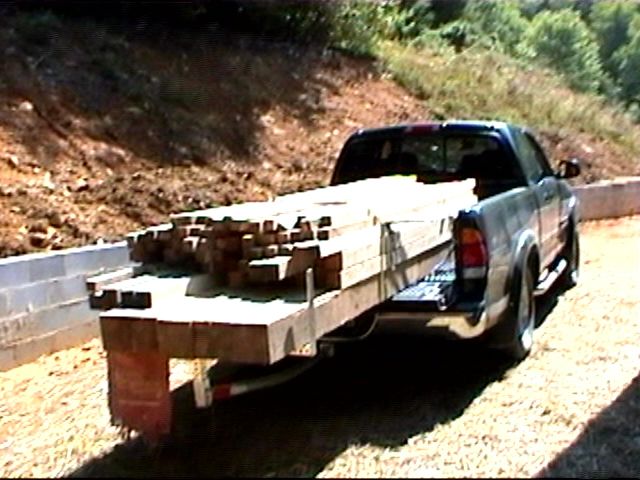 Here's a huge truck load of kiln dried lumber that took me 4 weeks to get. Apparently people don't get 6x6 untreated kiln dried lumber very often??? ;) All this had to be unloaded so I could get my truck back.
---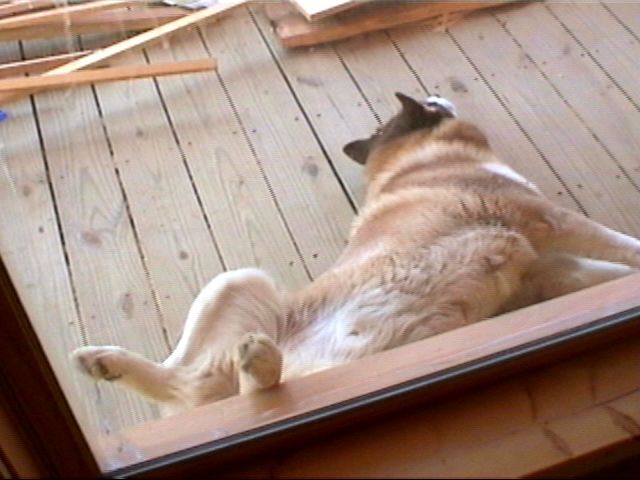 ..while I was unloading the ton of lumber onto the back porch... Timber sacked out on the front porch... He does sleep in some funny positions sometimes!
---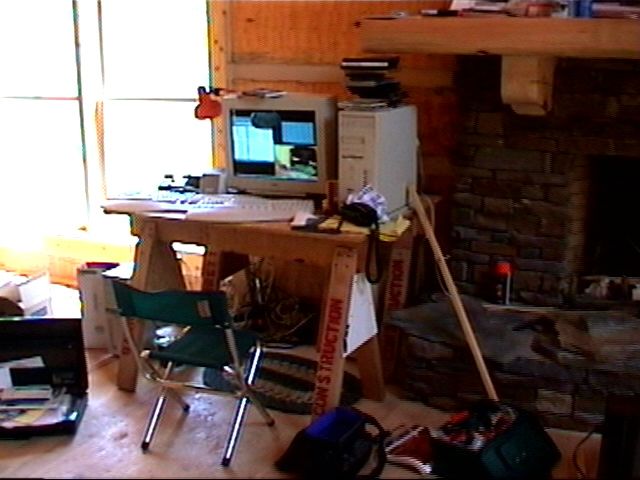 This is my temporary office. Works pretty good. Got the Satellite TV and Internet hooked up sort of temporarily. Working here permanently 7 days a week.
---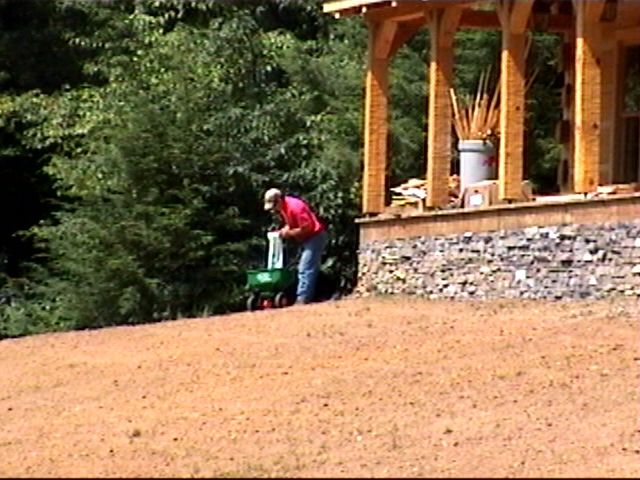 Since this is September and I'm running out of time to get my lawn going and I do not want to live through another year of MUD, I got the crew working on leveling, raking, liming, sewing, and strawing all the yard.
---
Nick, Chris, and Shawn working hard out in the sun.
---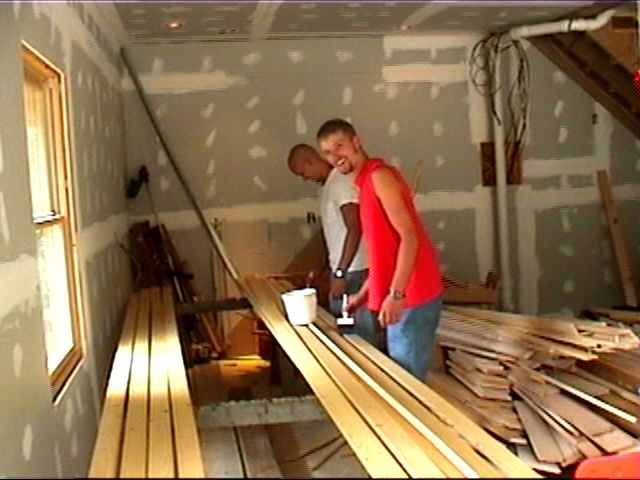 Caught Nick singing in the Garage! He and Shawn where having way too much fun staining the baseboard.