Moonrise - April 25, 2002
While out getting up more wood with Dan's tractor this evening a spectacular site caught my attention...
---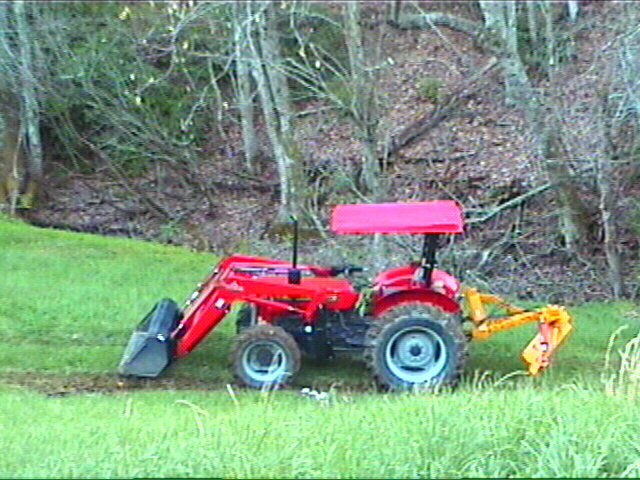 ... I decided to get off the tractor and go get my video camera.
---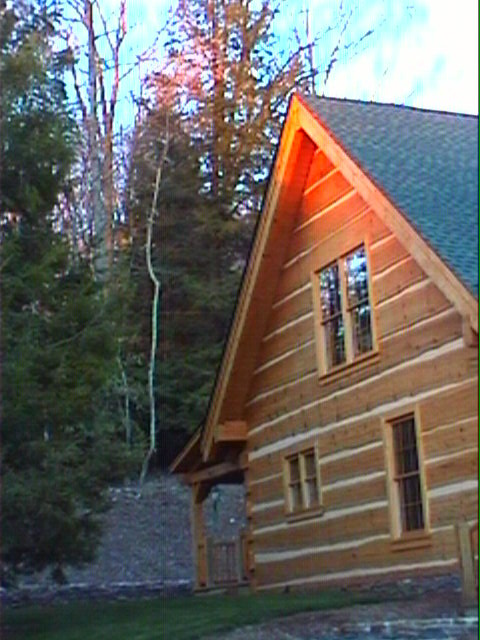 As the sun was setting...
---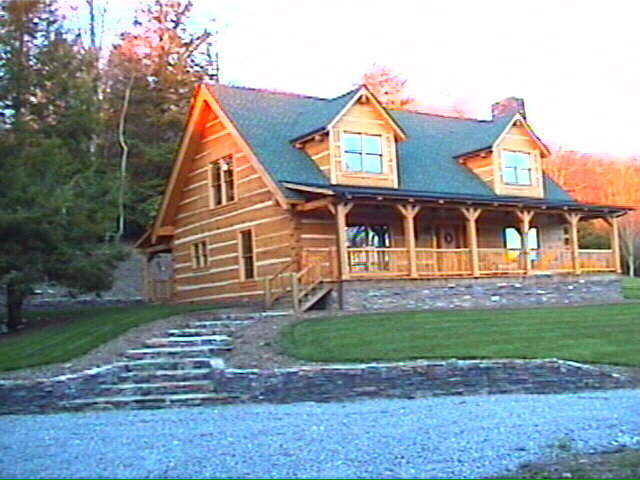 ... and turning the house and mountainside orange...
---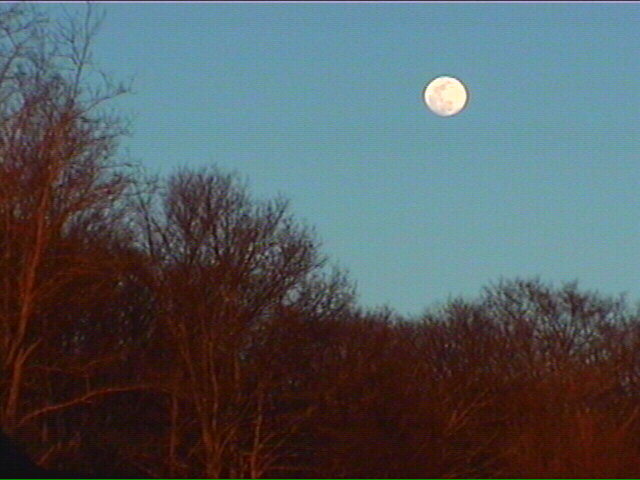 ... a huge full moon was rising....
---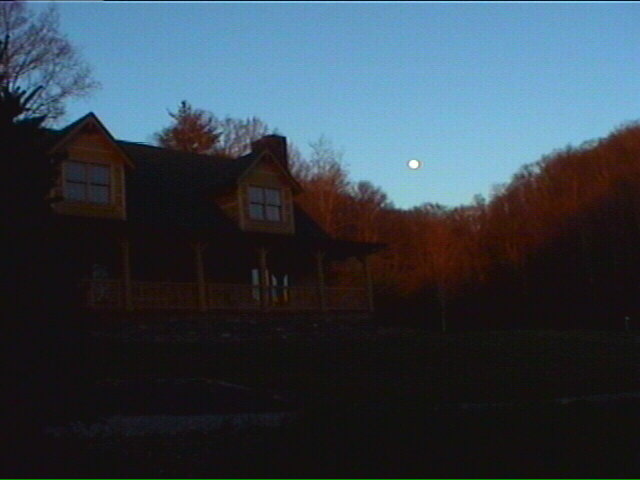 ... behind the house in the east. As usual the video camera can't capture the true grandeur of the scene, but maybe you can get a little idea of what it looked like.