A Winter Morning, January 7, 2002
Winter has finally arrived at the Ranch. We had a thick fog last night that froze on everything creating hoarfrost. It's been snowing off and on since yesterday. When I woke up this morning it was so beautiful I had to take some video. This video was shot about 8:00 am. At this time of the morning, everything here is a shade of blue. I didn't feel like going out side in the 21 degree cold, so all this is as seen from inside my house.
---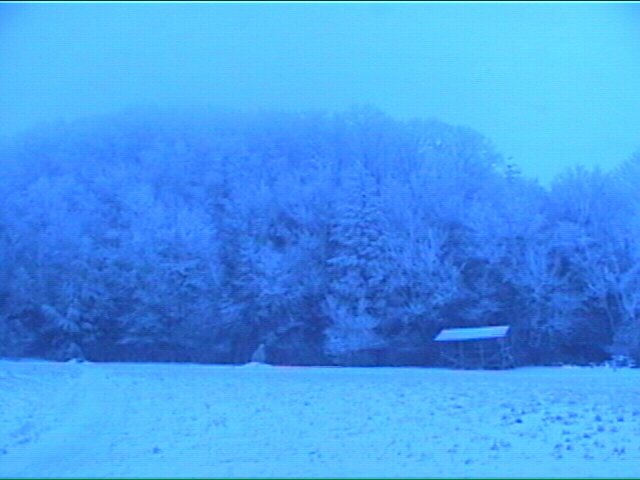 ---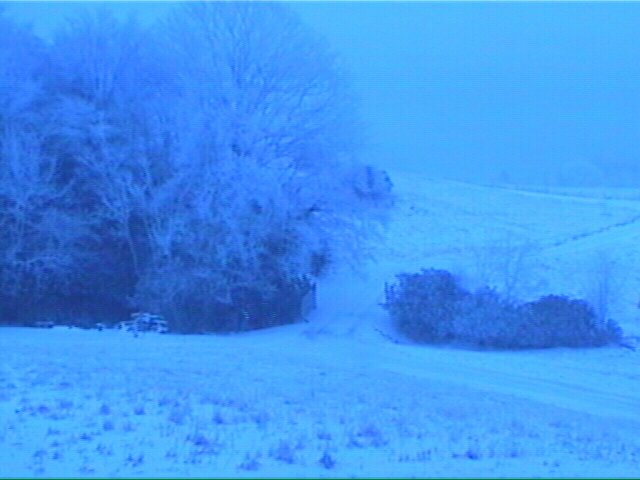 ---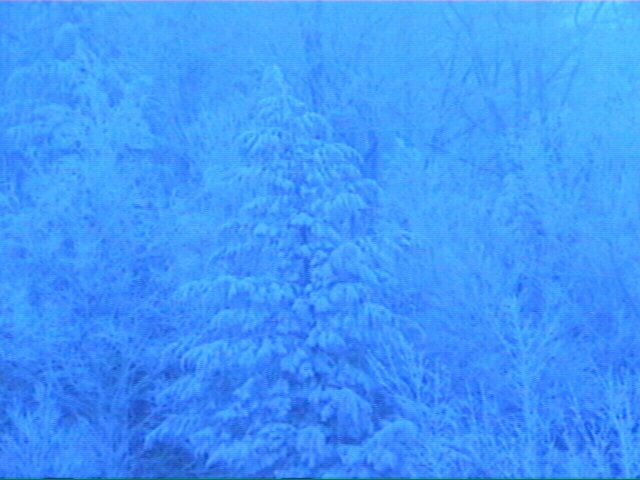 ---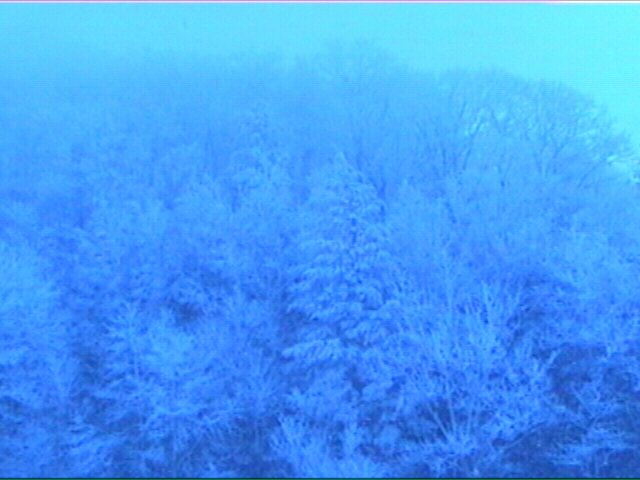 ---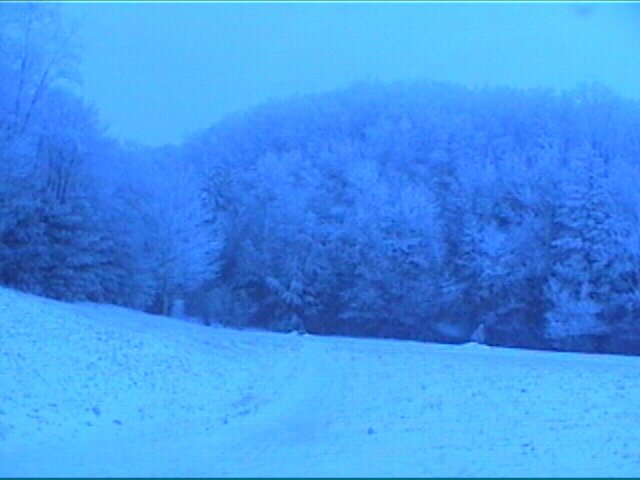 ---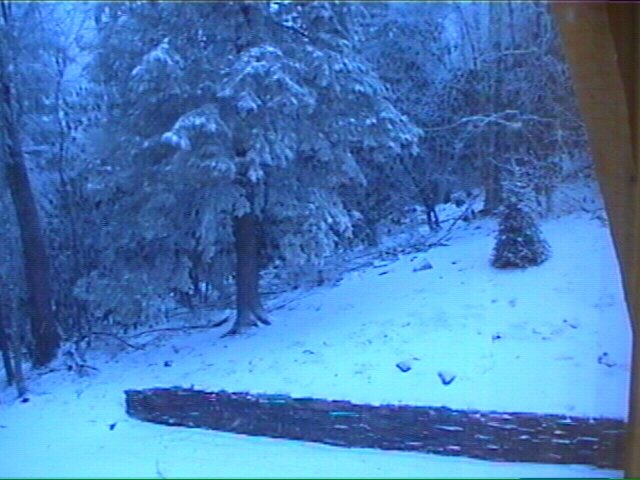 ---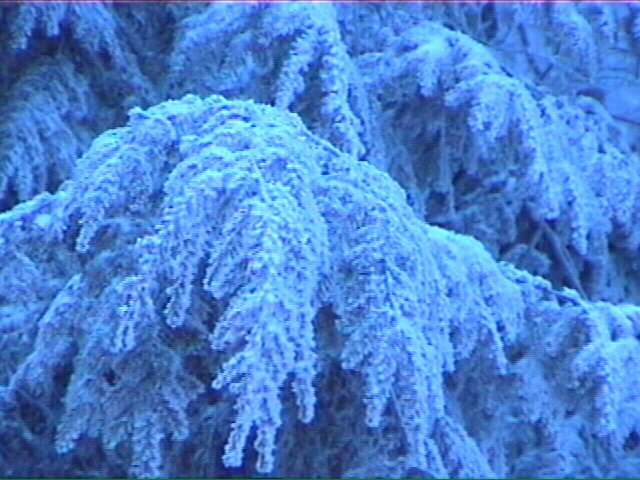 ---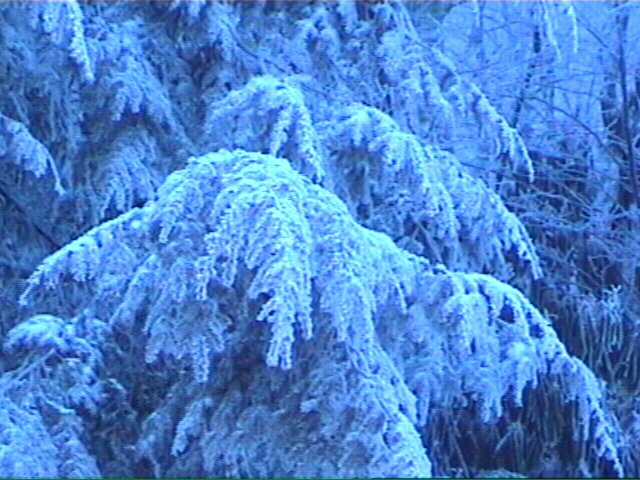 ---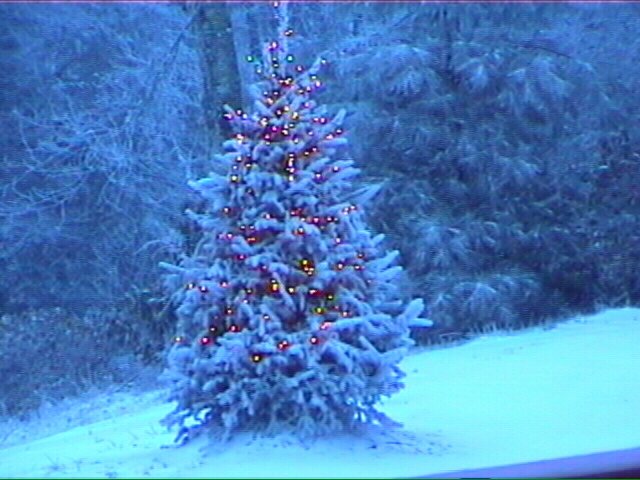 One of my Frazier Firs is still decorated (and the lights still turned on) from Christmas.
---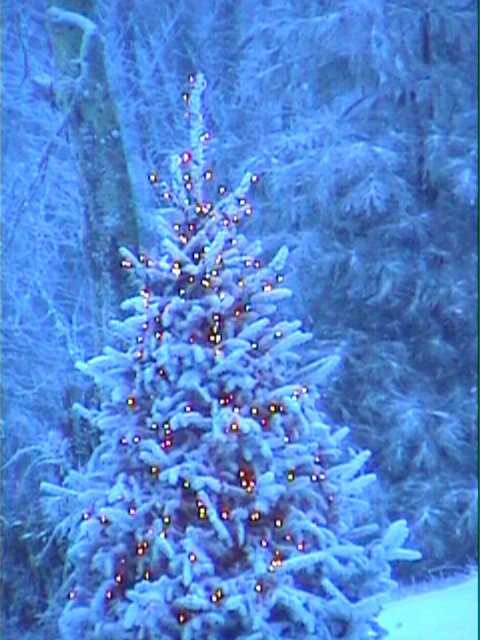 With all the hoarfrost on the tree and the light shining from within, the tree almost looks to wonderful to be real.
---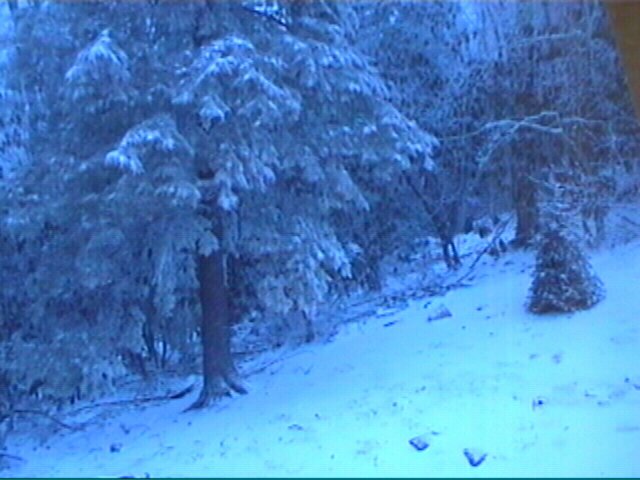 ---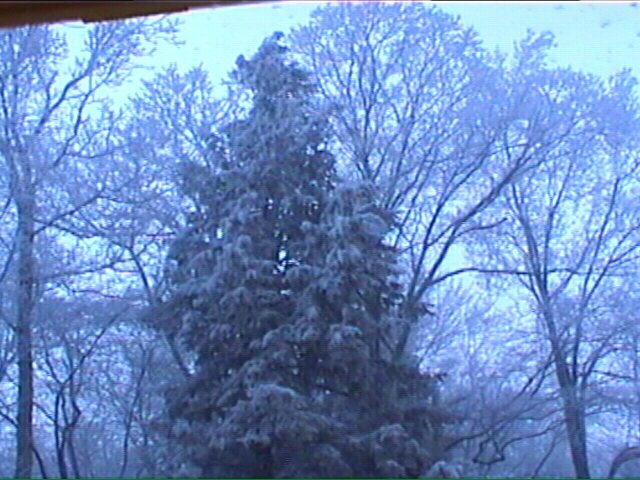 ---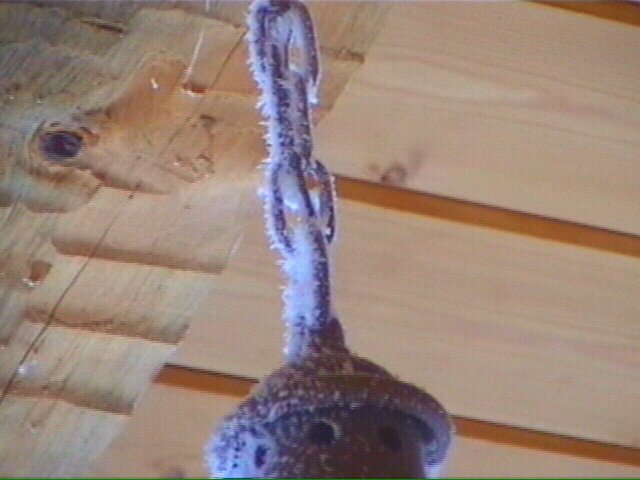 ---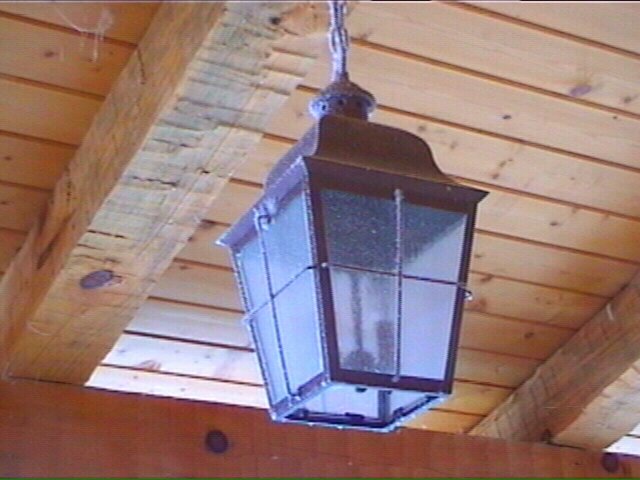 Here you can see that the hoar frost is on every thing. Here it is on one of my front porch lights.